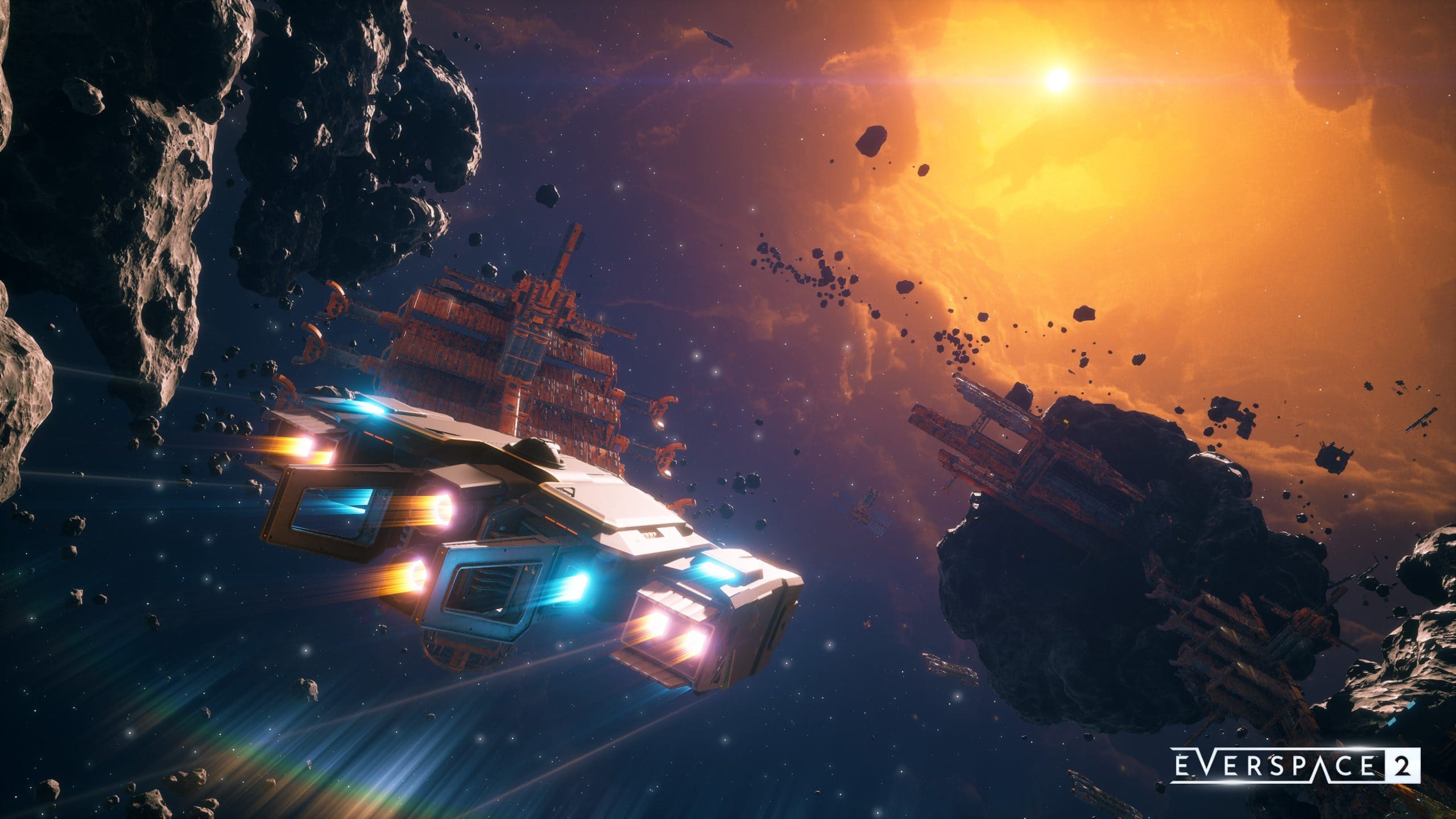 Back in the 90s, space shooters were my favourite games and I just couldn't get enough of them. Pulling my joystick as I quickly dodged and rolled while managing between my weapon energy and shield at the same time was one of the intense moments.
With great games like Tie Fighter, X-Wing vs Tie Fighter, Wing Commander series, and Freespace 2, I don't think I've ever seen other space shooter games that I can enjoy for long since then.
But that looks about to change with the upcoming release of Everspace 2, which is currently available in Steam Early Access. After playing and finishing the Early Access, I get a taste of what's to come and man, I want more.
Everspace 2 is developed by ROCKFISH Games and it's a single-player, open world space shooter with random loots, RPG elements (character and skill progression), customisations, trading, and crafting. A good and interesting story seems to be the backbone of this game, which I really like. While a part of me wishes that there is a multiplayer aspect where you can have your own ship and progress in an open world, I'm glad I was wrong.
With the focus of delivering the best single player experience, the team can focus on lots of things than wasting time with complicated and complex stuffs needed in a multiplayer, open world scenario. As a result, Everspace 2 is beautifully designed, has really smooth controls & gameplay, interesting story, and satisfying combat without the extra complexities.
If you look at the screenshots and videos, you'll realise how pretty Everspace 2 is. Even my wife made a comment when she first saw me playing the game. "Wow, that game looks so pretty, is that because I gave you the RTX 3080 card?" (PS: she gifted me one for my birthday). I had to disappoint her a little bit because the game would look as good on my old GTX 1080Ti. However, ray traced shadows and DLSS 2.0 on RTX cards are definitely on the list for the full release, so expect the final game to be flashier for sure! Here's a screenshot I took while playing Everspace 2: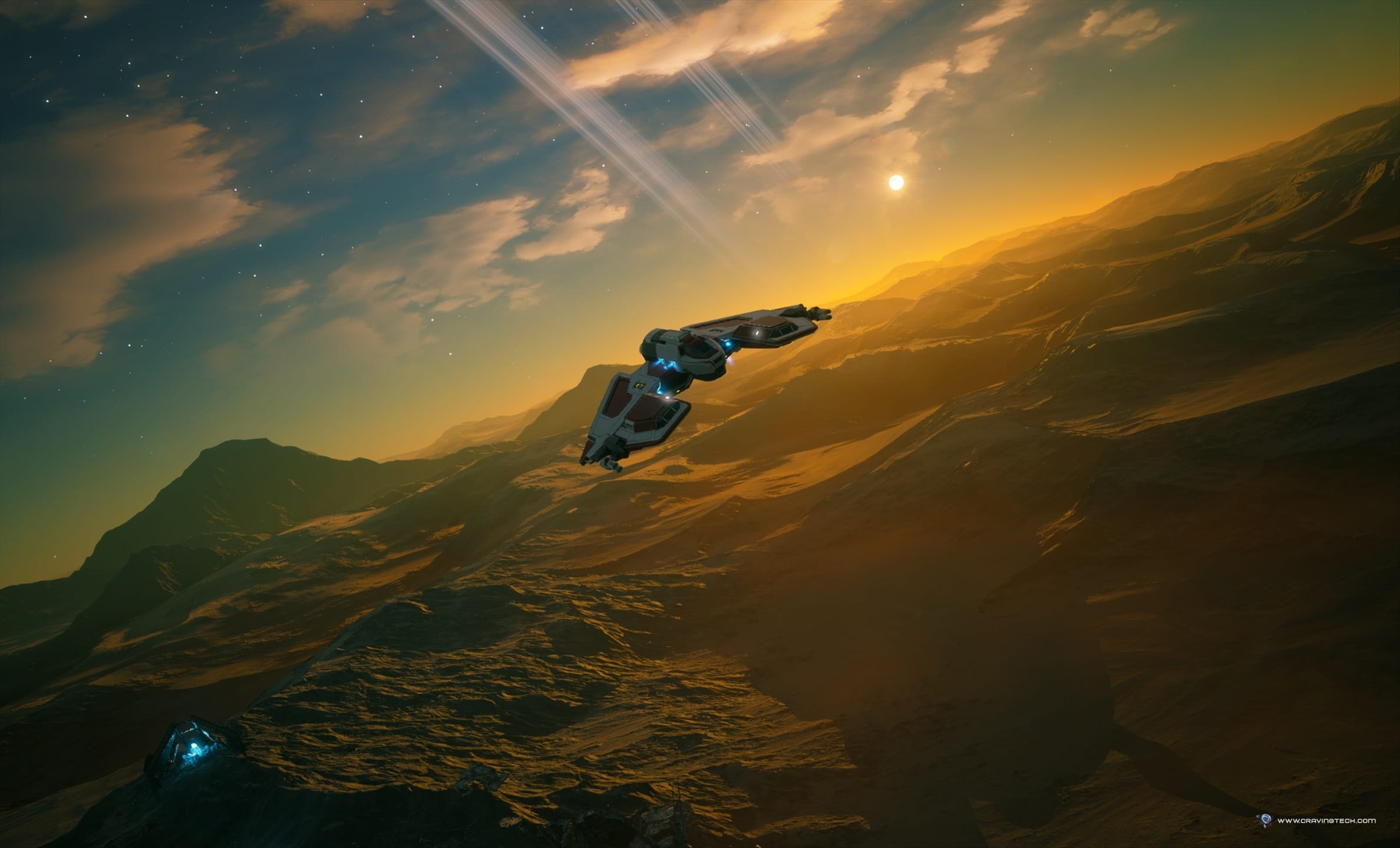 Every dialogue is voice acted with comic-style cutscenes in between. So far, the story has been intriguing enough (as the game doesn't give you the full plot) that makes me want to find out what's going to happen next. The voice actors are also good and there's enough chatter as you fly between missions so you never have any dull moments.
After using a joystick back in the old days, I wasn't sure how good the control is with a mouse and keyboard. Thankfully, I was wrong because controls on Freespace 2 are really good and responsive. There are times where you even have to glide through debris or navigate inside a destroyed capital ship. It offers the feeling that you are really in control of the ship and an expert pilot in some ways.
In combat, you have to manage between your shield/armour/hull and weapons energy. There are consumable items like repair drones to repair your hull, consumable weapons like missiles and mines, and also cooldown abilities that you can use at critical times. These abilities can further be upgraded, RPG style, to be more powerful and suit your playstyle.
Loots are random and it is definitely exciting when you can find a better weapon and ship module to replace your current ones. Shops don't seem to sell great equipable items so exploring is definitely encouraged. There are undiscovered sites and random encounters as you travel to your next mission but you can choose to ignore them.
However, ignoring them too much means you might be under-leveled or worse, have weapons that won't make a dent in the enemies' hull fast enough. I had this moment where I died 3-4 times in a row on a story mission, only to find that I just needed to upgrade my weapon a little bit. I might have rushed playing this game as I could finish the whole Early Access campaign in 10 hours (you can easily spend more than 25 hours in the early access if you explore more though). The Early Access let you wander around and explore after you reach the end of the Early Access main story.
I'm definitely looking forward to playing this game once it's been released and I know I'll enjoy it to the fullest. Make sure to check Everspace 2 out.
---
Freespace 2 System Requirements
Note that this game is in Early Access so minimum specifications may change during development.
MINIMUM REQUIREMENTS
OS: Windows 10 64-bit
Processor: Intel Core [email protected] or AMD FX [email protected]
Memory: 8GB RAM
Graphics: Nvidia GeForce GTX 780 (3GB) or AMD Radeon R9 290 (4GB)
DirectX: Version 11
Storage: 50GB available space
RECOMMENDED
OS: Windows 10 64-bit
Processor: Intel Core [email protected] or Ryzen 5 [email protected]
Memory: 16GB RAM
Graphics: Nvidia GeForce GTX 1060 (6GB) or AMD Radeon RX 580 (8GB)
DirectX: Version 12
Storage: 50GB available space (SSD recommended)
Given that it's still in early access, Freespace 2 is a very well optimised game though. If they can keep this up to the final release, I'm sure fans will be happy.
Features and updates will be released gradually and here's what to expect in the final release:
More star systems, locations, enemies, activities etc. (8 star systems planned forv1.0)
More player ship subclasses and tiers (9 subclasses with 4 tiers each planned forv1.0)
More ship customization options
More player levels (max player level 30 planned for v1.0)
More items and resources incl. Legendary gear2/5-More player perks (6 x 3 perk upgrade options planned for v1.0)
More companion characters incl. perks to upgrade (6 companions planned for v1.0)
More challenges
More main and side mission story content (30+ hours of story content planned forv1.0)
More situational commentaries from Adam and Hive
More interesting jobs and factions
More alien creatures
Natural phenomena like lightning fields, black holes, solar storms, etc.
Fast Travel system
Different Outlaw factions with different tech
Better trading opportunities, price tracking, trade routes
Quest inventory
Codex
Game difficulty setting
Worthwhile endgame content and activities
Achievements