The CONNECT SmartHome range have the most affordable smart home devices in the market with smart light bulbs as little as just A$10 with Amazon Alexa and Google Assistant support. And I've been recommending them everywhere I go to my friends and readers. Their devices work very well and amazing for the price – make sure to check my review out on their smart bulbs and plugs.
Thankfully they just don't stop there because here come more smart devices for you to complete your smart home. You are not going to find another $10 gem this time, but looking at how good their bulbs and plugs are, the new range of products should have the same, if not better quality.
CONNECT Smart Lighting – Bulbs
These CONNECT Smart Filament lights look to be Retro looking LED bulbs with that classy, vintage look. They are also energy-efficient.
CONNECT Smart Filament Amber Globe E27: CSH-E27G80AMB – RRP $24.95
CONNECT Smart Filament Amber Globe E27 ST64: CSH-E27ST64AMB – RRP $24.95
CONNECT Smart Filament Smoke E27 G80: CSH-E27G80SMK – RRP $29.95
CONNECT Smart Lighting – Indoor/Outdoor
Who doesn't like fairy lights? The CONNECT Smart Fairy lights come in 7m or 15m lengths with 16.5 million colours to choose from. You can change their colour, brightness, and mode, which is going to be really handy to swing the mood at different times.
CONNECT Smart Fairy Lights 7m RGB: CSH-FAIRY7M – RRP $59.95
CONNECT Smart Fairy Lights 15m RGB: CSH-FAIRY15M – RRP $99.95
CONNECT Smart Lighting – LED Strips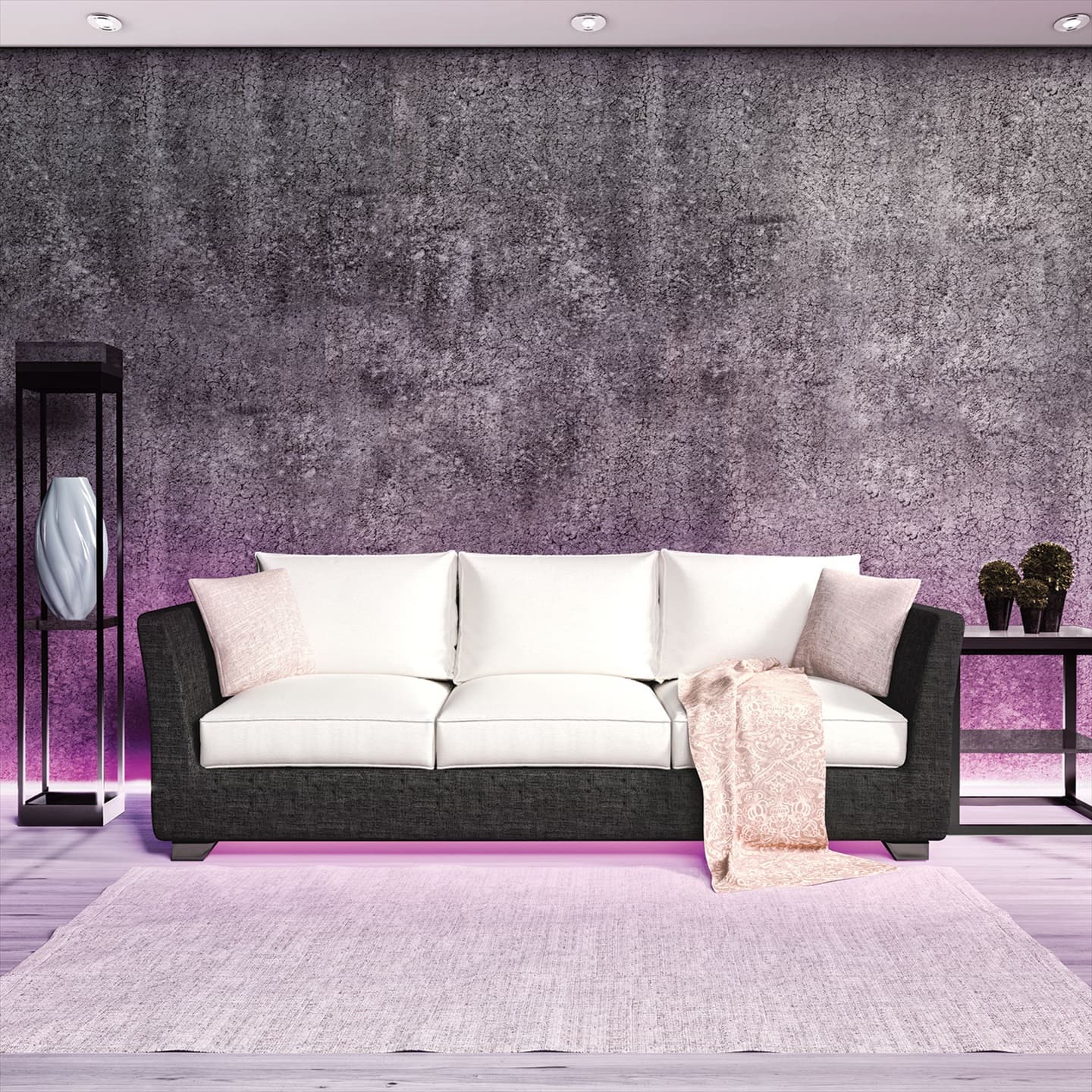 Having the LIFX Z LED Lightstrips and Philips HUE Outdoor Lightstrip, there is just never enough ligtstrips around the house. You can always find somewhere to plug them to and enhance a room's ambiance to its fullest. The CONNECT smart strips have 240 lumens of brightness, 16.5 million of colours, and 25,000 hours lifetime.
CONNECT Smart Strip LED 2mtr: CSH-STP2USB – RRP $29.95
CONNECT Smart NEON LED Strip RGB 5mtr: CSH-STP5NEO – RRP $199.95
CONNECT Smart Security – Outdoor and Indoor Cameras
These smart security cameras are for both indoors and outdoors, with the option of even having their own solar panel so you don't need to charge them ever. With 1080p full HD video recording and night vision, these cameras are worth looking into.
The new outdoor camera range:
CONNECT Smart Outdoor Camera with Solar Panel: CSH-SLRODCAM – RRP $199.95
CONNECT Smart Wire-free Full HD Security Camera: CSH-ODCAMS – RRP $149.95
CONNECT Smart Wireless Outdoor Camera With Adjustable Floodlight & Solar Panel: CSH-SLRFLCAMA – RRP $349.95
The new indoor camera range:
CONNECT Smart Indoor Camera Static V2: CSH-IPCAMB – RRP $59.95
CONNECT Smart Indoor Camera Pan/Tilt V2: CSH-360IPCB – RRP $79.95
CONNECT Smart Security – Video Doorbells
Having the Ring Video Doorbell Pro and Arlo Video Doorbell reviewed, there's always room for more brands to tap into this market. The Smart Video Doorbell from CONNECT comes in either White or Black colour and can send alerts via the free app and allows you to communicate with them.
It doesn't look like you need a monthly subscription on this one, but there's no cloud recording either.
CONNECT Smart Video Doorbell V2 White: CSH-CAMDBWB – RRP $149.95
CONNECT Smart Video Doorbell V2 Black: CSH-CAMDBBB – RRP $149.95
CONNECT Smart Security – Access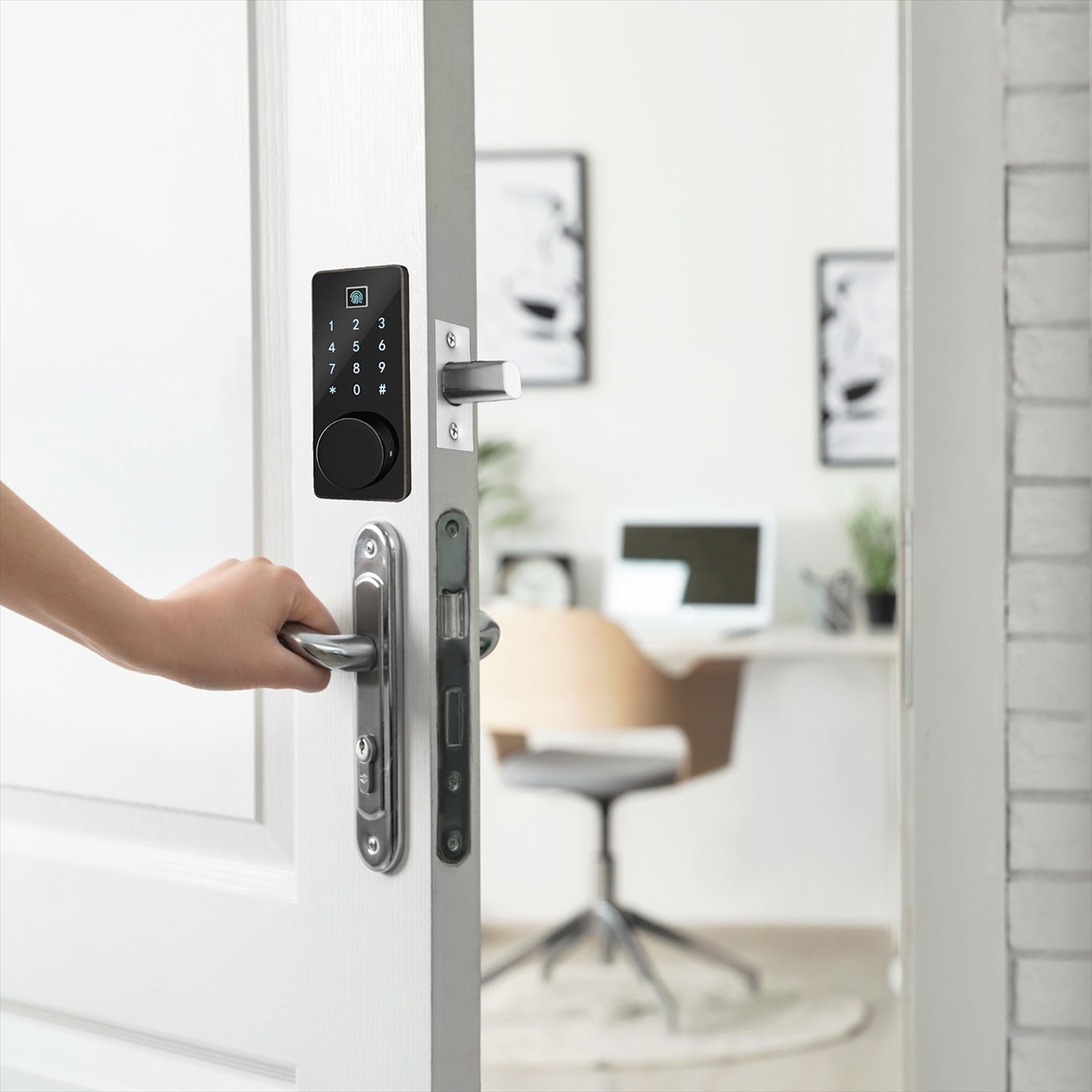 The smart lock utilises fingerprint ID to protect your home from intruders, while giving convenience to yourself. The CONNECT Smart Deadbolt also has other unique access methods including passcode, smart card, and even a physical key.
You can also generate temporary access passcodes and access notifications, which is quite handy if you have friends coming over but you are not home. The lock can fit into 60mm standard bolts in existing holes.
CONNECT Smart Deadbolt Biometric: CSH-DEDBLTBIO – RRP $249.95
CONNECT Smart Home & Garden
We have a smart garden watering system from Eve and it's great to see that CONNECT has launched a product in this category. Rather than being powered by replaceable batteries, CONNECT Smart Wireless Water Controller is powered by the inbuilt solar panel, which is awesome.
You can schedule watering based on day and time, or even cooler – weather patterns.
CONNECT Smart Wireless Water Controller: CSH-WTRCTRLR – RRP $179.95
CONNECT Smart Power
I have lots of power boards in the house and I somehow always need more. But CONNECT smart power boards can transform any appliance or device into a smart device because each socket can be remotely and independently controlled.
Their popular Wi-Fi smart plug has now also been updated with power monitoring and energy saving features.
CONNECT Smart Power Board 4 AC and 2 USB: CSH-4PWB2USB – RRP $49.95
CONNECT Smart Wi-Fi Plug with Dual USB and Power Monitoring: CSH-PLGUSBPM – RRP $19.95
---
Visit LASER CONNECT SmartHome website to find out more about these products.