Arlo Video Doorbell Review – The big players on video doorbells home security were mostly dominated by Ring here in Australia (check out our Ring Video Doorbell Pro review). While you can get a similar result with a combination of Arlo Audio Doorbell & an Arlo camera, this is Arlo's first try on tapping into the Video Doorbell market.
The result is not disappointing at all and thanks to a different approach, Arlo Video Doorbell has made it to one of the best video doorbells out there in the market.
Packaging & Unboxing
Installation
Arlo have included all the necessary tools inside the packaging for a DIY installation. You do need to have a doorbell hard-wiring on your house to install Arlo Video Doorbell. Through a series of easy-to-follow instructions from the app (and their YouTube video), I managed to install it on our front door.
A clear instruction is also given to install the chime properly, depending on your house configurations.
I'm not an electrician and don't have any knowledge with these sort of things, but the clear guide tremendously helped me in setting everything up. There is also an angled mounting place if your doorbell is not located directly next to the door.
Design & Features
The doorbell has a clear, modern design with the camera lens on the top and the bell button at the bottom. The hard plastic look does make it look cheap but man it is packed with premium features inside.
Unlike traditional video doorbells like Ring with 16:9 aspec ratio, Arlo have opted for using a square, 1:1 aspect ratio. While it feels weird to see the video clips at first, this is actually preferred. Thanks to the aspect ratio, you can actually see more of the person in front of the door from head to toe.
This is true especially at our place where the location of the doorbell wiring is quite awkward and not too close to the door. There is also a front pillar blocking the view to our front yard. But if you see the comparisons below, you can see the visitor's face easily on Arlo Video Doorbell, compared to the Ring Video Doorbell Pro.
Arlo Video Doorbell:
Ring Video Doorbell:
While the traditional 16:9 looks better as a video because we're used to seeing the aspect ratio in movies, Arlo clearly is the winner here. I can't even check if there's a parcel left at the front door with Ring, unless if I use my IP camera located above the front door.
When someone presses the doorbell button, Arlo makes a video call to your phone directly. It is quicker to respond and feels more native than having to launch an app first. You can speak directly with your phone where ever you are. So if you are not home, you can talk to the visitor as if you're there.
But there are times when you are at work and can't talk, or in a pub where it's too noisy that you can't hear what your visitor is saying. With Arlo Video Doorbell however, you can record pre-recorded messages so you can use this quick reply to let the courier know to just leave the package at the front door, for example. Really handy.
The motion alert (before the visitor rings the bell) offers rich notifications like the Arlo Pro 3 cameras where you can quickly see a screenshot of the event – so you can decide what to do. With my Ring Video Doorbell Pro, I usually only get a notification that says "There is motion at your Front Door" and I'd have to open the app first, wait to connect, and see who it is. With Arlo's rich notification, it only takes literally 1-2 seconds to check. You can even activate a built-in siren to scare an intruder away.
Arlo Video Doorbell also has night vision, HDR, custom activity zones (highlight areas that you want the sensor to monitor), smart notifications (smartly detect between Person, Animal, Vehicle, Package, and Others) to filter out unwanted notifications, and more.
However, most of the features in Arlo Video Doorbell I mention here would require an Arlo's monthly subscription plan. Arlo Smart 3-month trial subscription is included with the purchase, but it'll come around $4.50/month (for a single device) after the trial period is over. This is actually a similar approach to Ring, though Arlo Video Doorbell comes with more goodies. If you are already invested in the Arlo wireless home security cameras like the Arlo Pro 3 or Arlo Ultra, then going for the Arlo Video Doorbell also makes more sense.
If you don't want to pay the monthly subscription, you'll still get instant alerts on motion detection, can live stream from your Video Doorbell, and even receive direct-to-mobile video calls with pre-recorded quick reply message support.
Arlo Video Doorbell Review Conclusion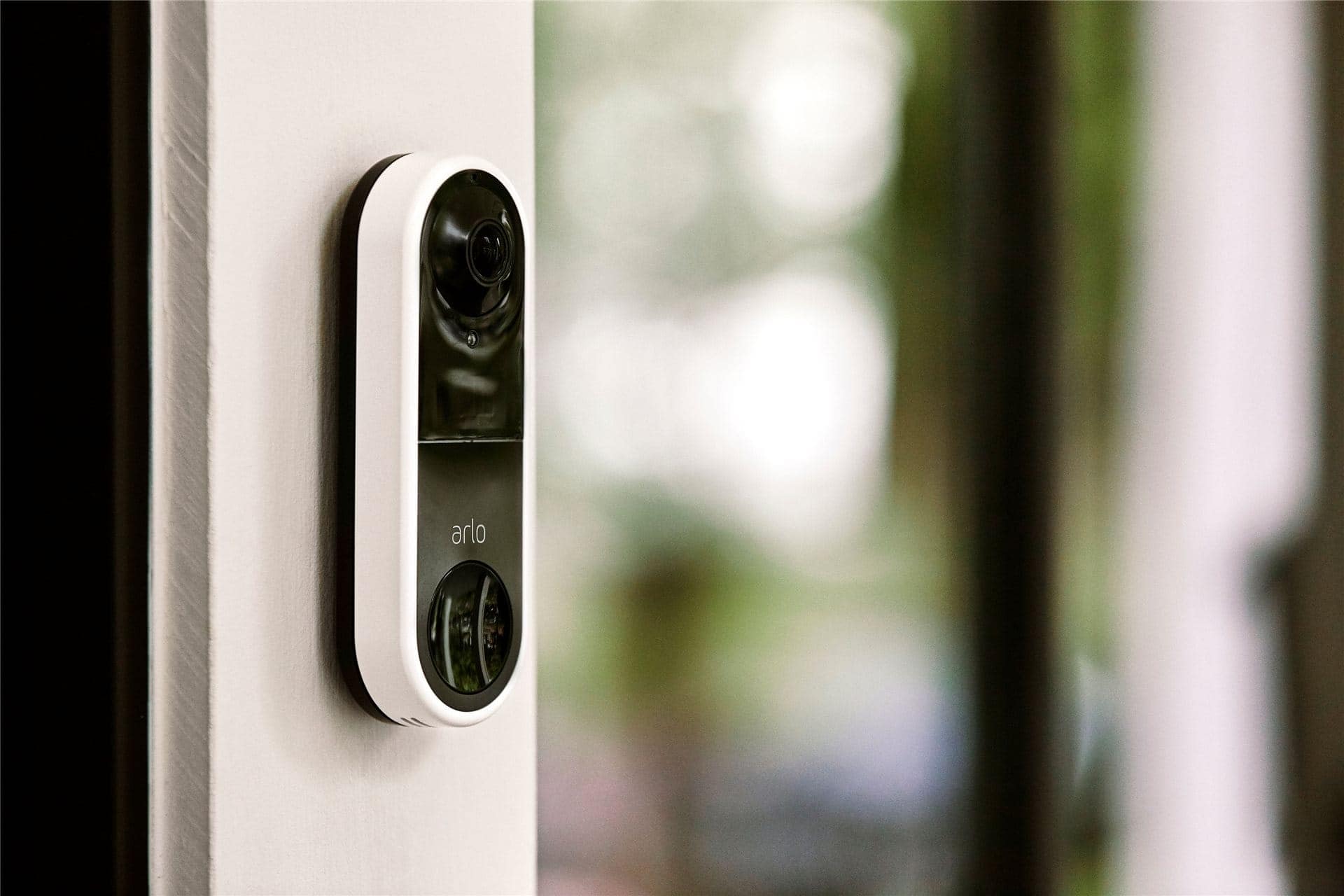 Arlo Video Doorbell comes with a square, 1:1 aspect ratio that is actually useful to identify your visitors (wanted or unwanted) from head to toe – especially when they are standing right in front of your door.
It also comes with a lot of powerful and premium features, such as being able to play pre-recorded messages, smart & rich notifications, smart object detection, and more. Most of these, including cloud recording, can only be accessed through a monthly premium subscription.
Compared to Ring's selection of current doorbells, Arlo Video Doorbell is actually better and smarter, and I'm quite surprised – especially given that this is Arlo's first attempt at a Video Doorbell.
Arlo Video Doorbell is available now at many retailers around Australia like JB Hi-Fi and retails for AU$289.
Disclosure: Arlo Video Doorbell review sample was supplied for reviewing but all opinions are mine and not paid
Arlo Video Doorbell Review
Summary
Most feature-packed video doorbell that covers from head-to-toe – which means you can see whether there's a parcel on the floor, next to your door, and even see your visitor's face up close
Pros
Awesome aspect ratio
Good HD Quality
Weatherproof
Can pre-record message
Rich notifications
Smart detection, activity zones setup, and more
Cons
Requires a monthly subscription to be truly useful
Wired only
Cheap plastic looking