LIFX Z LED Strip Lightstrips with Extensions Review – Lighstrips are cool. They can really brighten up the mood and take a room's aesthetic to the next level. Given the right combination of colour, placement, and brigthness, a lightstrip is an essential part of a decor.
LIFX Z LED Strip Lightstrips are not just some ordinary lightstrips, though. With Apple HomeKit support, Amazon Alexa, Google Home, and many others, it's one of the many lightstrips that can be controlled anywhere and with anything you can think of.
LIFX Z LED Strip Review – Packaging
The Starter Kit has a 2 metre strip in two separate strips, which gives flexibility to the placement. It's pretty much a plug and play install, and the strips already have a 3M on them so you can just install the strips as soon as you open the packaging.
To complete the installation, you can add these strips straight from Apple Home by scanning the HomeKit code, or you can also add it through LIFX app (which you can then add it to your Apple Home setup as well after). It's a similar setup to the LIFX GU10 bulbs that I've recently reviewed.
LIFX Z LED Strip Review – Design & Features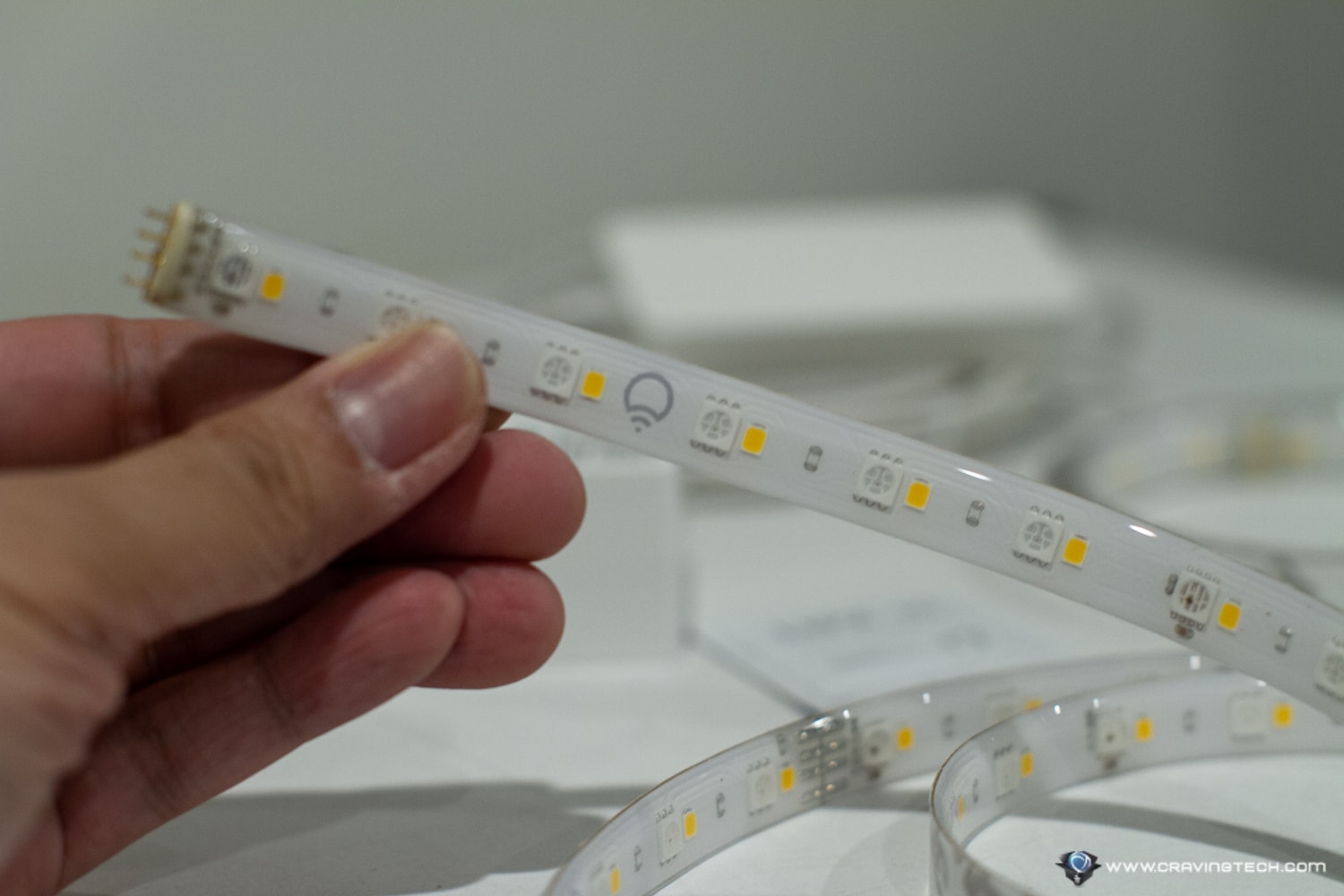 The lightstrips are extendable up to 10 metres per controller and has 8 addressable zones per metre. Having these many addressable zones means you can have more varieties of lights colour in a metre but also means brighter lightstrips.
When I say bright, they can go really, really bright! The moment I turned these on, my wife immediately asked "Wow, that's very bright, you can tone it down, right?". Bright is good, because you can always turn its brightness down to suit your mood but can make it super bright if need be. LIFX Z LED Strip has 1400 lumens of brightness per 2 metres.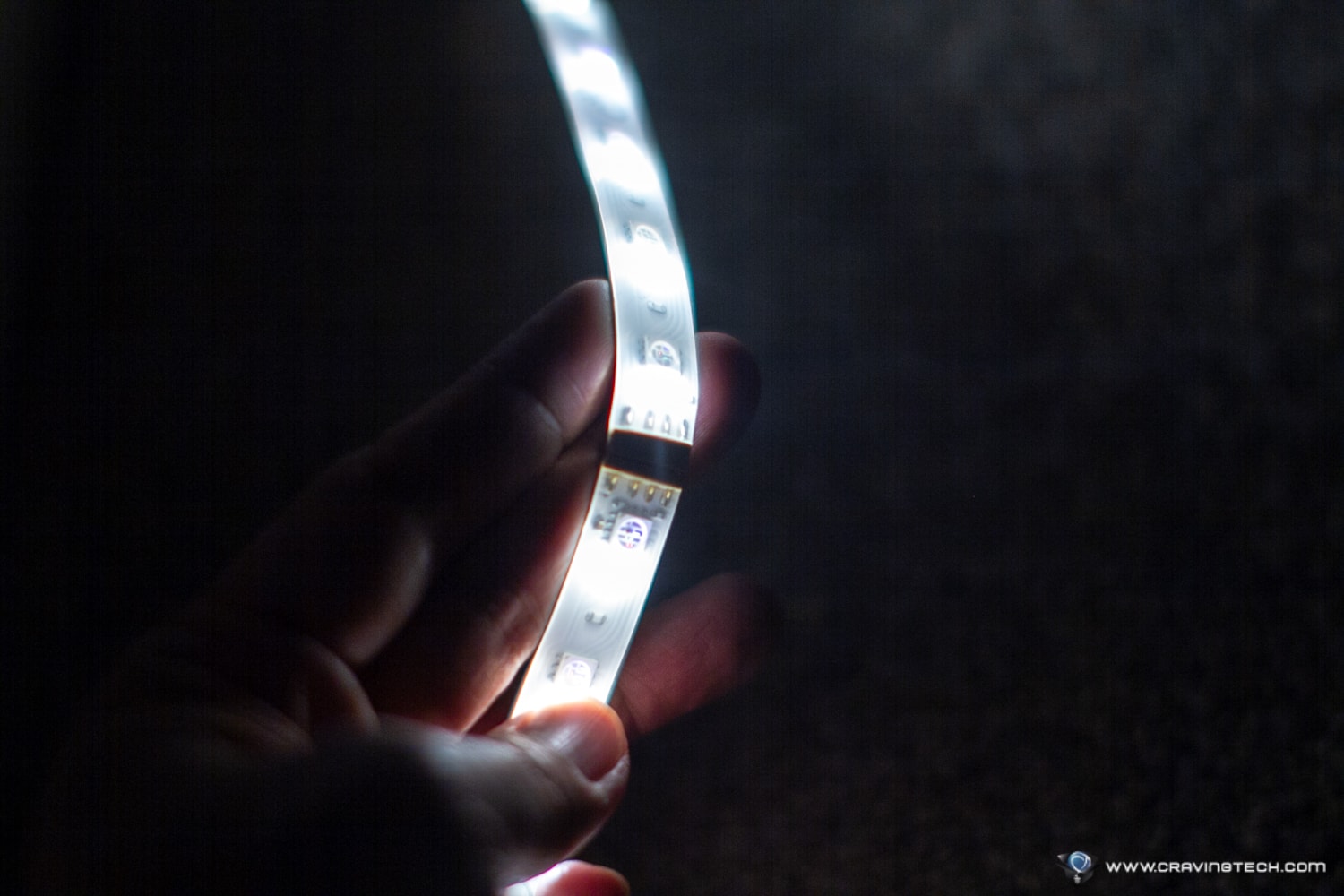 We have a 3.4m x 4.5m Study area so we thank LIFX for providing us an extra 1 metre of Z LED Strip Extension. We ended up having a 3-metre LIFX Z LED Strip in total on our 3.4 metre wall installed – pretty much covering the perimeter nicely. There is also a 4 metre and 6 metre extension options to purchase but your expense goes up quickly ($39.99 for 1 metre, $149.96 for 4 metre, and $224.94 for 6 metre).
I thought of installing the strips above the kitchen bench but because we already have LED downlights there, I thought it would be better to have the strips in our Study area. I didn't regret that decision.
We basically laid the strips down on the floor along the edge of the wall with the lights pointing up.
The Z LED Strips make the Study area look cooler and I find that we don't need to turn the ceiling lights on anymore, saving energy (4 ceiling downlights x 10W = 40 Watts in total). The Z LED Strips use 17 Watts per 2 metre at maximum brightness, and less than 0.5 Watts on standby.
Besides, LIFX Z LED Strips are cooler because you can customise the lighting to your liking – the colour, the brightness, and also cool effects like Flicker, Colour Cycle, etc. You can use the app to change these any time or use voice assistants like Siri, Amazon Alexa, and Google Assistant.
You can also schedule them to go on and off with Apple Home scheduling, or automatically turning them on after sunset, for example.
With Siri, I can now say things like "Turn on Study" to turn these strips on, along with my other lightstrips and lamps from Philips HUE range. This happens each time I'm heading to our Study area to write articles for Craving Tech or play games.
I'd then say to Siri "Good night!" to turn everything off, whenever I'm heading to bed.
LIFX Z LED Lightstrips + Extension Review Conclusion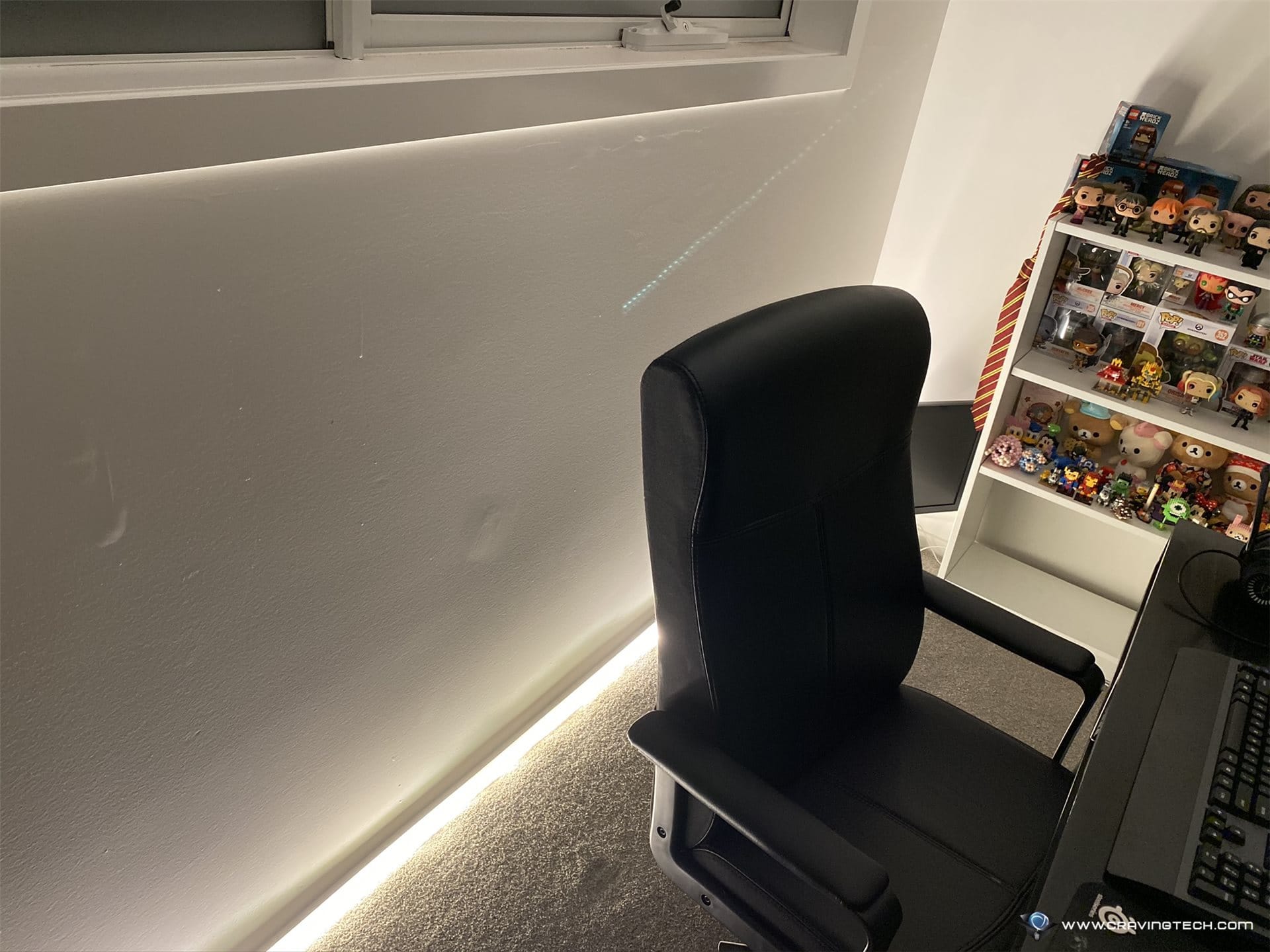 LIFX Z LED Strips can dramatically change the aesthetic of a room with the right placement, colour, brightness, and set up. They can be installed easily and once you have them up and running, you can use smart voice assistants and even other smart recipes to interact with them.
With the flexibilities of multiple light zones and 700 lumens brightness per metre, you can totally use the Z LED Strips to light up a room as bright as possible, or to simply create a mood at any given time – to watch movies, to relax and chill while listening to music, and more.
You can also set them up to backlit your TV but I'd highly recommend Lightpack for the ultimate experience.
LIFX Z LED Strip Starter Kit (2 metres) can be purchased at AU$129.99 (with Afterpay support), and its 1 metre extension for AU$39.99. There is no Bridge needed as these stips will work right away and connect to your wireless router.
Disclosure: LIFX Z LED Strip Starter Kit & Z LED Strip Extension were supplied for reviewing but all opinions are mine and not paid
LIFX Z LED Strip Lightstrips + Z Strip Extensions Review