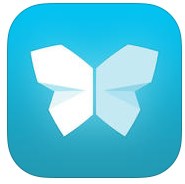 Today, Evernote announced a new app called Evernote Scannable for iOS devices (like an iPhone or an iPad) and disgruntled Android users have started to fill the comments on the official Scannable release blog post. The app will surely come to Android at some point, though there is no official announcement yet to be seen.
Scannable is an app that makes it really easy and simple to scan documents, receipts, or business cards by using an iPhone's camera and share them. Sure, you can just use the traditional method using the stock Camera app, but Scannable is faster and more efficient.
It detects edges of receipts and paper documents instantly (you can see the highlights on your live camera view as you are using the app) so you spend less time scanning.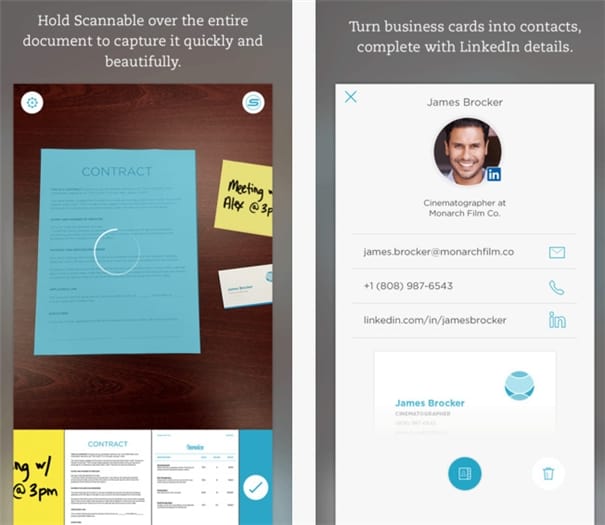 What you normally do to scan documents with a smartphone:
Open the stock Camera app
Spend seconds trying to align your camera to the edges, sometimes ensuring not to capture your desk in the background (for paper scanning)
Take a snap, which will save the scanned image to the Camera Roll
Open another app to crop the background (for receipts, business cards) and do other adjustments. Save the edited one back to the Camera Roll
Repeat the above process if you have a few more stuffs to scan
Open another app to share the scanned pics through or upload it somewhere
With Scannable app from Evernote:
Open the Scannable app
It automatically monitors so you can just aim the camera on a document
Scannable auto highlights the edges and takes a snap automatically
Now aims the camera to scan the other documents
You can do cropping within the app itself but I never found it to be necessary when I tested
There is a built-in share to quickly share the snaps to Evernote, Message, Email, and more. You can even export it to Pages, etc.
Now, there seems to be the same number of steps as I explain above, but there is less hassle and you don't end up cluttering your Camera Roll.
That's pretty much what the Evernote's new scanning app is all about. Sure, there's more to these such as being able to digitally convert a business card info into a Contact once you connect to LinkedIn. I do wish that documents can be digitally converted as well (at the moment, it's treated as an image).
To find out more about Scannable, read the official announcement or watch the video below for the summary:
Download Evernote Scannable for free