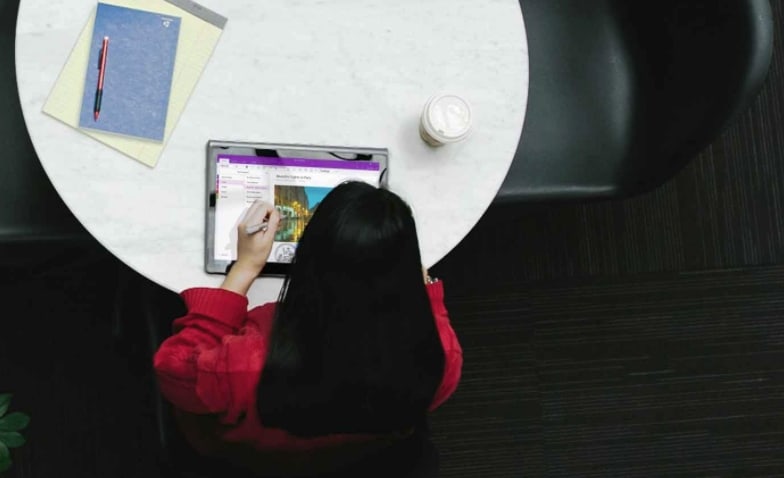 I've been an Evernote user for many years, though I don't consider myself as a heavy note taker user. I will write notes every now and then while I'm researching on things and compiling information, without using web clipping tools.
I frequently use Scannable and Evernote to scan all my bills, letters, and documents to Evernote, and then throw the papers into the bin.
But Evernote since then had changed its policy to only give you access to 2 devices simultaneously (on the Free Account). While the monthly upload limit is still reasonable for my needs, I find the needs to evaluate other options. Hence, Microsoft OneNote. After all, I've already subscribed to Office 365, so why not use it?
As much as I want to completely make the switch from Evernote to OneNote, I just can't – yet.
Here are some frustrations I've found after importing/migrating all my Evernote notes to OneNote and playing around with OneNote.
Some are Microsoft OneNote limitations and some are just the way OneNote does things.
Evernote vs OneNote – What I don't like in OneNote
[1] Local Copy + OneDrive
It took me a while to figure out that you can create a local OneNote note (that you won't see on the mobile devices) and an online, auto-sync note if you save it in Microsoft OneDrive. It's a bit confusing to Evernote users who are used to having online/synced copies only.
[2] You can't sort your documents (or Pages in OneNote)
I'd love to be able to have my latest scanned document to appear on the top. But because OneNote has a concept of Pages, new notes will appear as the last page. It makes sense if you want to write notes and documents, I guess. But not if you want to use OneNote to store your receipts and last scanned documents.
[3] You can't pick which notes to download/available offline on your mobile device
Opening a Notebook on iOS will auto download ALL notes (with Sections and Pages). If you keep a lot of things into a single Notebook, then you might get into trouble with spaces.
Thankfully, texts aren't huge space wasters, and you can always turn off the auto downloading attachments when you open a OneNote note.
[4] You can't password protect the whole Notebook
Since OneNote concept works as if a Notebook is a folder and the notes are the files, there is no way at the moment to password protect the whole Notebook. Meaning, if you have many sections and pages in a single Notebook, you'll have to password protect them one by one.
[5] Office Lens is just more inferior to Scannable
I really love Scannable to scan my documents as it's fast, simple, intuitive, and offers great scan results (with its amazing auto brightness/contrast and crop features). In comparison, I'm just not happy with the result from Office Lens when I tried it with a few documents.
Changing the setting to Whiteboard helps with the brightness/contrast, but the auto crop is still inferior compared to Scannable.
[6] Searching for a particular note? Good luck
In my experience, searching for a specific note in the mountain of OneNote notes has given me too many unrelevant results. I often surprised at how many documents that didn't seem to contain my keywords search actually appear on the results. It can definitely be better.
It looks like my problems were caused because I haven't had the Notebooks opened yet. In OneNote, to be able to search your Notebooks, you have to have them all opened. In Evernote, you can let it search all your notes stored in the server (you don't need to download or save them first to your local device).
[7] Can't Share a Page of a Notebook in OneNote 2016 (Office 365), Mobile App, and OneNote.com – but the Windows Store app can??
If you are using Microsoft OneNote 2016 for Windows and iOS, you can only share the whole Notebook, and not a particular Section or Page.
The funny thing is, however, if you are using the app from Windows 10 Store (a different app), you can. It is inconsistent and I don't know why the teams & developers are not communicating with one another for consistencies. It's unclear when this feature will be added to the other app versions, if ever.
—
I'm still going to give OneNote a go. For now, I'll be making 2 copies of every new document/note and save in both services. OneNote has some cool things and I really like how I can be more organised with my notes and also the flexibilities in storing what goes into a single note.
But the scanning and it-feels-slower bits do put me off and I'm hoping that they will get better with future updates.