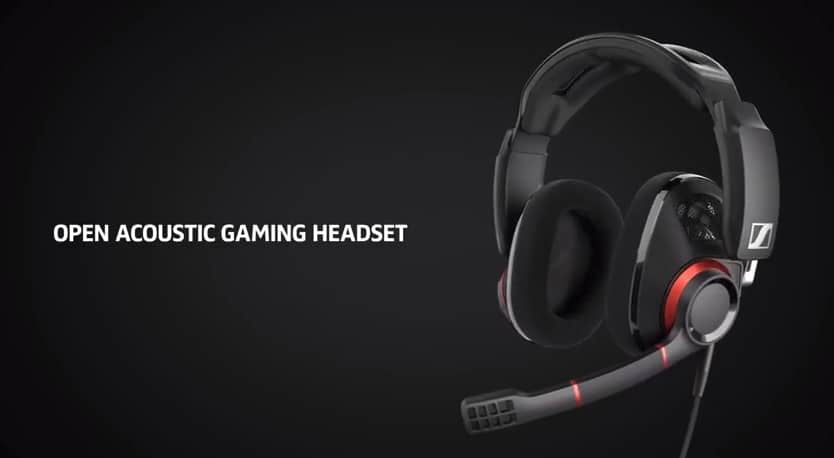 The pursue of gaming headsets with high-fidelity continues. Only just recently that Steelseries announced the launch of their Arctis Pro line capable of delivering 44,000 Hz Hi-Res audio.
And now, Sennheiser is launching their newest gaming headset, the GSP 500, that seems to be a worthy successor to their GAME ONE gaming headset.
If I'm not mistaken, the Sennheiser GSP 500 is similar to the GSP 600 (which receives glowing reviews and praises from reviewers), except that the GSP 500 has an Open Acoustic design – compared to GSP 600's Closed design.
Sennheiser Gaming's Twitter handler explained this in more detail:
Not really, in the same way the GSP 600 is not the closed version of the GSP 500. A lot of things have to be adjusted in order for to have optimal sound in either headset, so the inner values that what counts are quite different. The quality is the same though.

— Sennheiser Gaming (@SennheiserGamer) March 20, 2018
The GSP 500 has an advanced, 2-axis metal hinge system to give freedom of movement, yet improves the fit for all range of face and head shapes. An adjustable contact pressure mechanism is also integrated into the headband so you can adjust the pressure coming from the ear cups/headset frames.
These overall offer comfort to gamers who like to game for hours and hours, while still making it look cool and has that futuristic-gamey-feel.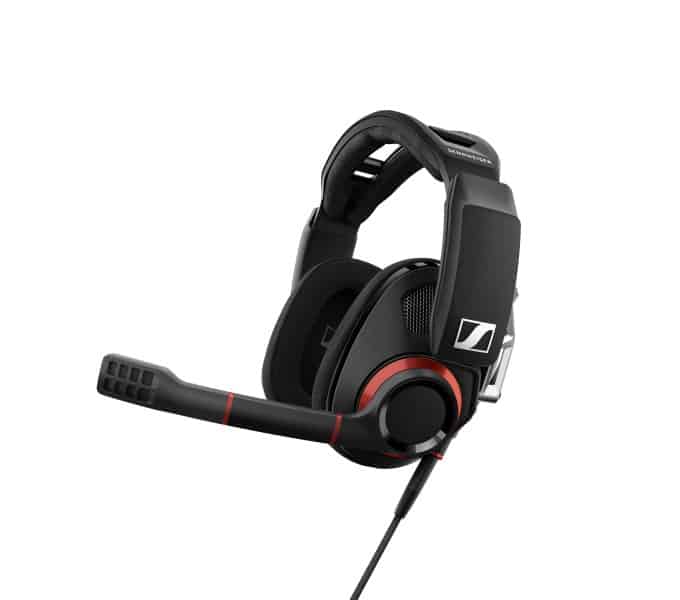 To be honest, Sennheiser gaming headsets have always offered high quality sound, and also high quality microphone compared to most gaming headsets in the market that I've tried. The latest one that I have is the Sennheiser PC 373D (I've never owned or reviewed the GAME ONE) and I can vouch for its audio and microphone quality.
Sennheiser GSP 500 Official Video:
The GSP 500 is multi-platform compatible for gaming with PC, Mac, as well as consoles featuring a 3.5 mm audio jack input. It comes with 2 years of international warranty.
It doesn't have a USB built-in sound card, so it needs to be plugged in to your 3.5mm sound card jack. If you don't have a good sound card, you may want to have a look at their USB DAC/Audio Amplifier line.
Sennheiser GSP 500 will be available in May 2018 with the recommended retail price of AU$369.95.