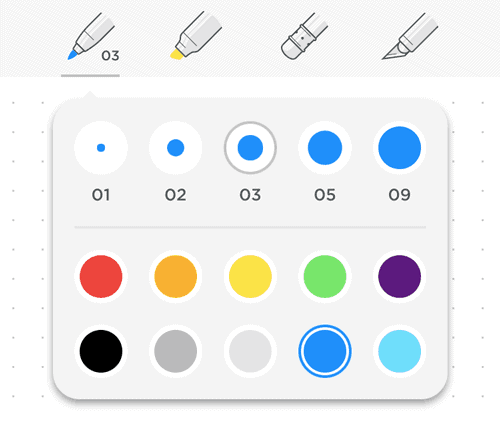 On Evernote's latest update released today, sketching is now made possible on the iPad and iPhone. The native Notes app on iOS devices can already do this so it's good to see that Evernote is catching up and making the feature available to iPad and iPhone owners too.
It will come in handy if you need to draw a quick map, mathematical equation, or even some sketches for your notes.
There are different types of sketching tool you can pick: a pen, highlighter, eraser, and selection tool. You can also choose five different line thicknesses and ten color options.
If you have a 3D Touch supported device like the latest iPhone 6s, you can use a deeper pressure to change the line weight on the fly. I've tried this on my iPhone 6s and worked like a treat.
The update is around 73MB, which is quite a huge update for an app, and available now (go to App Store -> Updates tab).
Source: Evernote blog post