EPOS H3PRO Hybrid Review – The original EPOS H3 is an excellent, all-rounder, wired gaming headset which allowed me to pinpoint the location of my enemies without seeing them (make sure to check my review and a gameplay clip that showcases this).
But of course, not everyone is a fan of wearing wired gaming headsets anymore. Plus, you may have more than just one gaming device at home and would like to just have one wireless headset that covers them all (for budget reasons or the sake of simplicity).
Thankfully, EPOS has released the H3PRO Hybrid wireless gaming headset to tackle this problem with a cherry on top: an Active Noise Cancelling (ANC) feature.
EPOS H3PRO Hybrid Review – Unboxing and Packaging Contents
EPOS H3PRO Hybrid Review – Design & Features
There are definitely many similarities in terms of design between the original H3 and H3PRO Hybrid and that's not a bad thing. It has an all-black, dark blue design with distinct sections and materials, making it look pretty stylish.
Thanks to the lightweight design, the headset feels comfortable and a closed-back design offers a tight fit with really good passive noise isolation without turning ANC or even the headset on.
The microphone boom arm is completely detachable which is perfect if you are using a higher-grade desktop microphone or if you actually want to wear the headset outside. This can be made possible because the H3PRO Hybrid utilises both Bluetooth and 2.4GHz wireless connection. Plus, there is also the good, old 3.5mm jack available if you want to use it on older devices through the 3.5mm cable.
It offers audio mixing so you can connect with your friends using a 3rd party app on the phone (via Bluetooth) while having the headset connected on your gaming laptop for the in-game sounds (via 2.4GHz wireless). Pretty nifty.
A tiny wireless dongle makes it easy to carry but there is no way to store it on the headset so make sure you don't lose it. It's a simple plug-and-play and the headset works right away as soon as I plug the dongle to my desktop PC (though there are some customisations possible if you install the EPOS Gaming Suite software). It has a good range as I could still hear my teammates' banter while I went to get a toilet break. I also don't feel any audio latency while playing competitive, first person shooter game, Overwatch almost every night with my mates.
But what makes the H3PRO Hybrid interesting as a gaming headset is the ANC inclusion feature. There aren't many gaming headsets out there that offer Active Noise Cancelling so if you often have to play in a noisy environment (at home or playing games through Xbox Game Pass on the train), you'll appreciate this.
The ANC can be turned on and off with a dedicated ANC slider located on the right ear cup. It doesn't have a "TalkThrough" mode where you can listen to your surroundings, but this is a feature usually reserved for ANC-focused headphones. Also, I find that the noise cancelling is not as good as premium ANC headphones like the EPOS ADAPT 660, Sennheiser MOMENTUM 3 Wireless, or Bose QC45.
Audio quality is good in a variety of situations, and like the original H3, I can pinpoint the location of my enemies and flankers as quick as I can hear them. Even in wireless mode, there is no lag and that's great, because a split half-a-second late can be the difference between winning and losing.
Battery life has been quite impressive as well. According to EPOS, you can enjoy up to 30 hours of wireless gaming with the dongle without ANC or 19 hours with ANC turned on. For Bluetooth gaming, you can enjoy up to 38 hours without ANC or 22 hours with ANC turned on. On the 3.5mm cable connection, you'll get up to 29 hours without ANC or 18.5 hours with ANC turned on.
When you turn the headset on, you'll get an audio notification about how much battery is left in "X percent", which is much better than a simple "Low" or "Medium".
EPOS H3PRO Hybrid Review Conclusion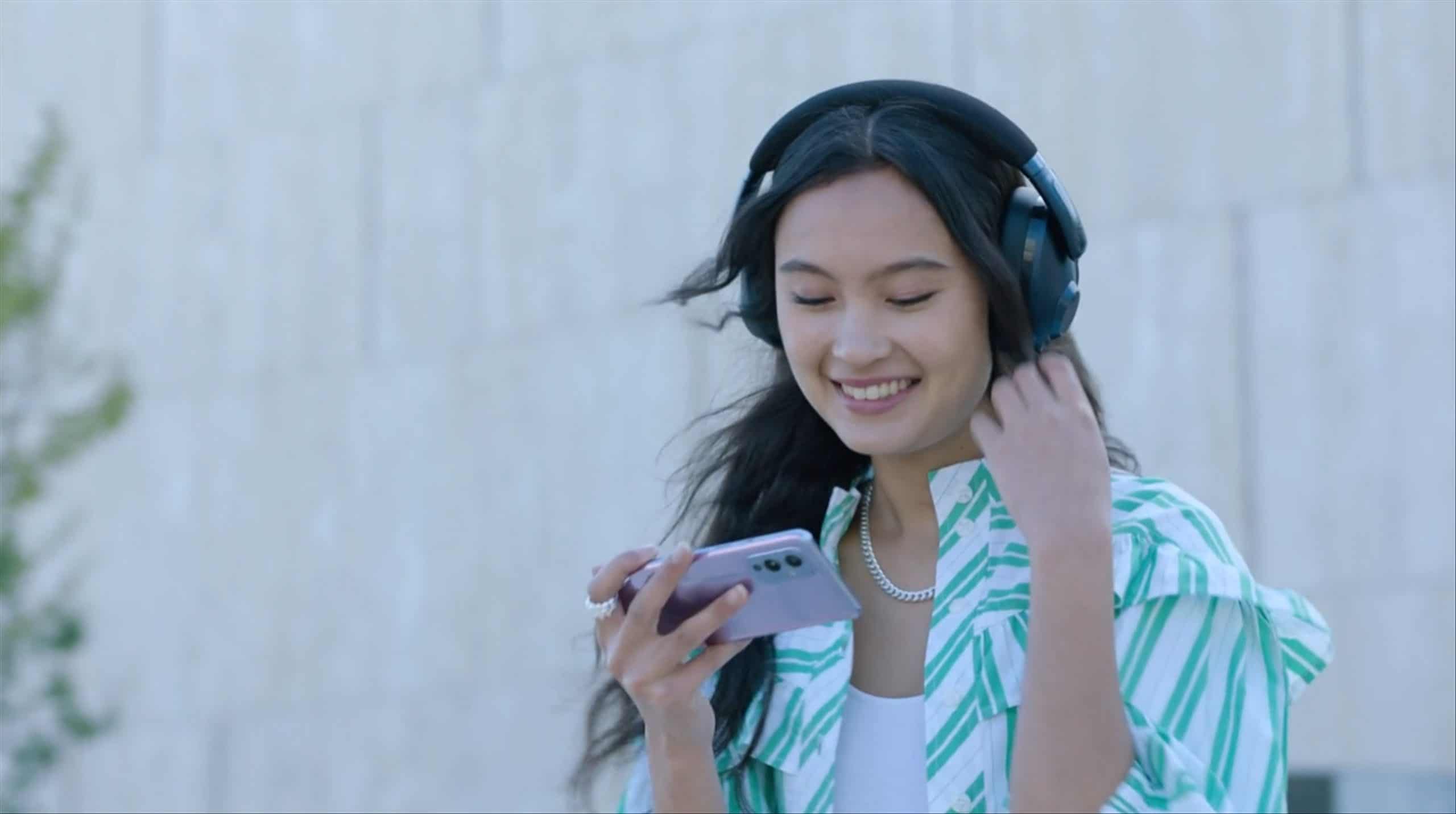 EPOS H3PRO Hybrid offers excellent gaming and audio experience wherever you are, and whichever device you are connecting it to. You can play at home on your PC/Nintendo Switch/PS/Xbox and then wear it outside for playing on the train via Bluetooth or 3.5mm. All with just one headset.
At home, turn ANC off as the closed-back design offers really good noise isolation (and you can save battery as well) but as soon as you are commuting, simply flick the ANC switch on and you'll still be immersed while playing games or watching movies.
EPOS H3Pro Hybrid is compatible with many platforms such as PC, PS4, PS5 (using the wireless dongle or USB), Xbox Series X|S, Xbox One, Nintendo Switch, and Mac with the 3.5mm cable, and also Bluetooth mobile devices like your smartphones.
It retails for AU$399 and available now through retailers around Australia.
Disclosure: EPOS H3Pro Hybrid review sample was supplied for reviewing
EPOS H3PRO Hybrid Review
Summary
An excellent, wireless gaming headset that works in all gaming platforms and comes with Active Noise Cancelling
Pros
Great design, stylish look
Supports both Bluetooth and 2.4GHz simultaneously
Detachable microphone boom arm
Great passive noise isolation
Active Noise Cancelling
Great battery life
3.5mm support
Cons
Good audio quality, but not as great as headphones of similar price
Active Noise Cancelling is not as good as EPOS ADAPT 660, Bose QC45, and alike