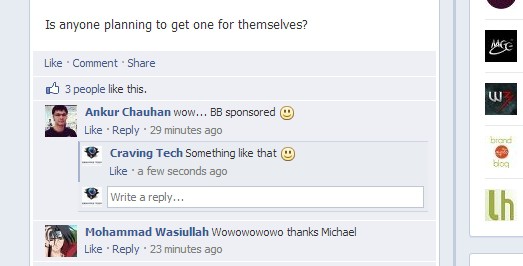 How to enable Facebook's Reply to Comment – Ah.. the beauty of threaded comments. There are times when you wanted to reply to a specific person on a Facebook status (yours or someone else's). Currently (or previously), you need to use an "@Facebook friend's name" to point that you only meant to say something to that person alone. Not really the niftiest solution, right?
Most of the time, I use that good old method a few times in a single comment reply to reply a few people at the same time (so not to spam the Facebook status thread). Facebook listens, thankfully, and has decided to enable threaded comments on Facebook. Alas, this can only be enabled on your Facebook fan page and not on a personal profile (just yet).
How to enable Facebook's Reply to Comment (threaded comments feature)
You should see a notification when you are browsing your own fan page:

If not, you can turn it on manually:
[1] Go to your Facebook fan page
[2] Go to the "Edit Page" on the top and choose "Manage Permissions"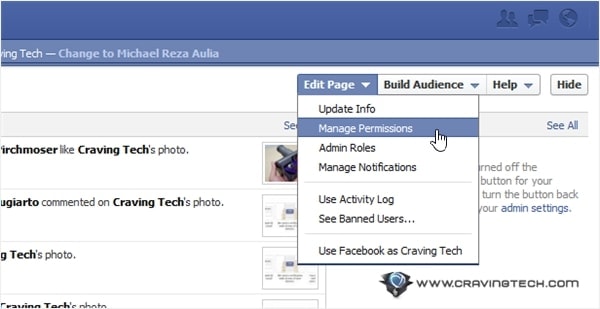 [3] On the permissions page, scroll down and tick on the "Allow replies to comments on my Page."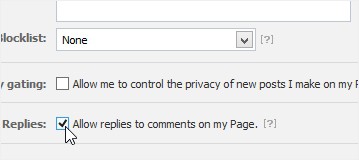 Then, save the change.
From now on, you should be able to reply directly on a comment or a reply, in a nice, threaded manner. This definitely encourages more interactions on the page and makes things cleaner. In my experience, you can only do the threaded reply on new comments (after you enable this feature).
I've also noticed that my personal Facebook timeline has also been updated to the newest layout. Have you got yours yet?