Belkin Valet Charge Review – Unlike the Griffin WatchStand Powered Charging Station which requires you to plug both the Lightning cable and Apple Watch magnetic charging puck, Belkin Valet Charge for Apple Watch + iPhone provides a cleaner, more sophisticated charging solution for your iPhone and Apple Watch.
It features an integrated Lightning connector and magnetic surface on the unit itself, that removes clutter and the hassle to set a dock up.
With Belkin Valet Charge, all you need is to plug it into a power socket and you are all set. There is no need to set up your USB cables, or wrap them around the dock to make it neat. The dock already has everything built-in to charge your devices.
Belkin Valet Charge Review – Packaging
Belkin Valet Charge Review – Design & Features
The Lightning connector on the pad is adjustable – you can raise or lower it through a dial at the back of the dock. This is to cater charging an iPhone in a case (both thin and thick). Normally, you'd have to take a part of the case out so you can plug the Lightning cable in because it cannot go in deep enough. This will definitely make lots of iPhone owners happy.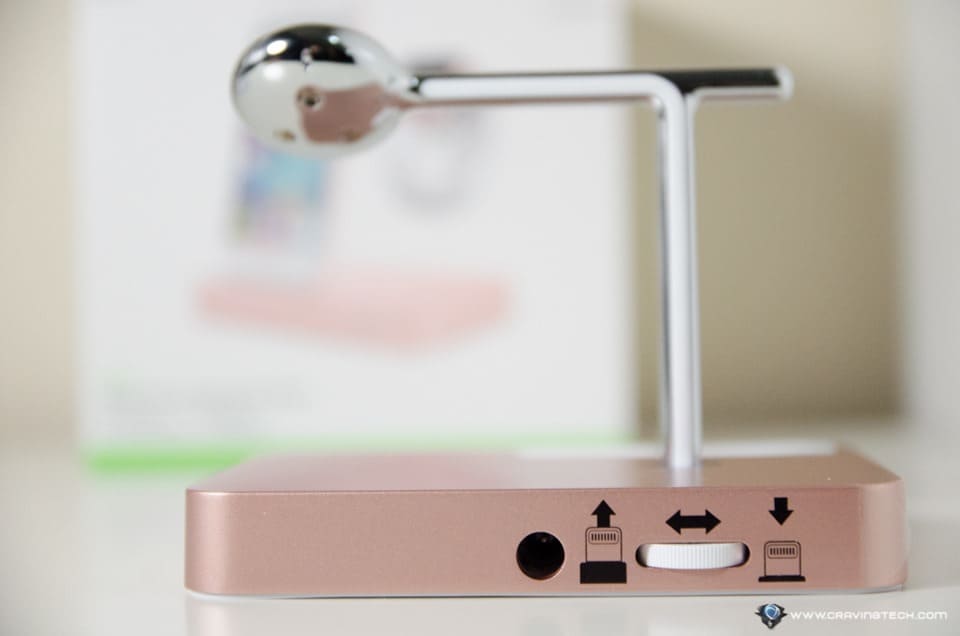 The arm that holds the Apple Watch magnetic charging surface has a chrome finish, which goes well into the overall look of Belkin Valet Charge. Luxury screams well here and some of you might love that, considering the dock will most likely be placed next to your bed.
Charging the Apple Watch is as simple as placing it on the magnetic surface, and there is an option to attach a band support clip to loop the Watch band around.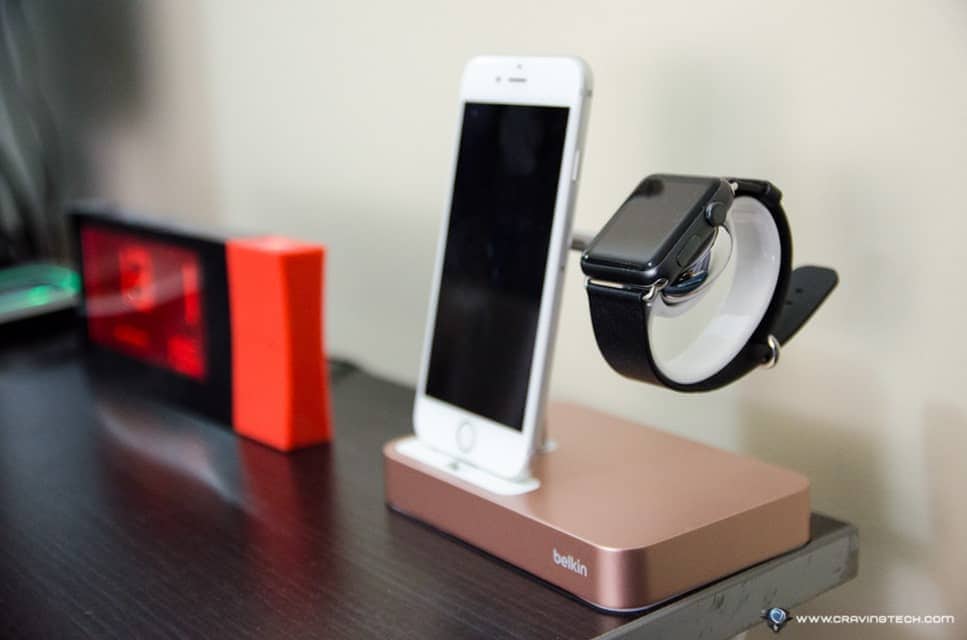 I honestly love the clutter it has removed from my desk, thanks to the compact design of the dock overall. I wish the iPhone can be set to face in a different direction though, because I'd normally love my iPhone to face me while I sleep (so I can turn my morning alarm off or snooze it easily).
Belkin Valet Charge Review Conclusion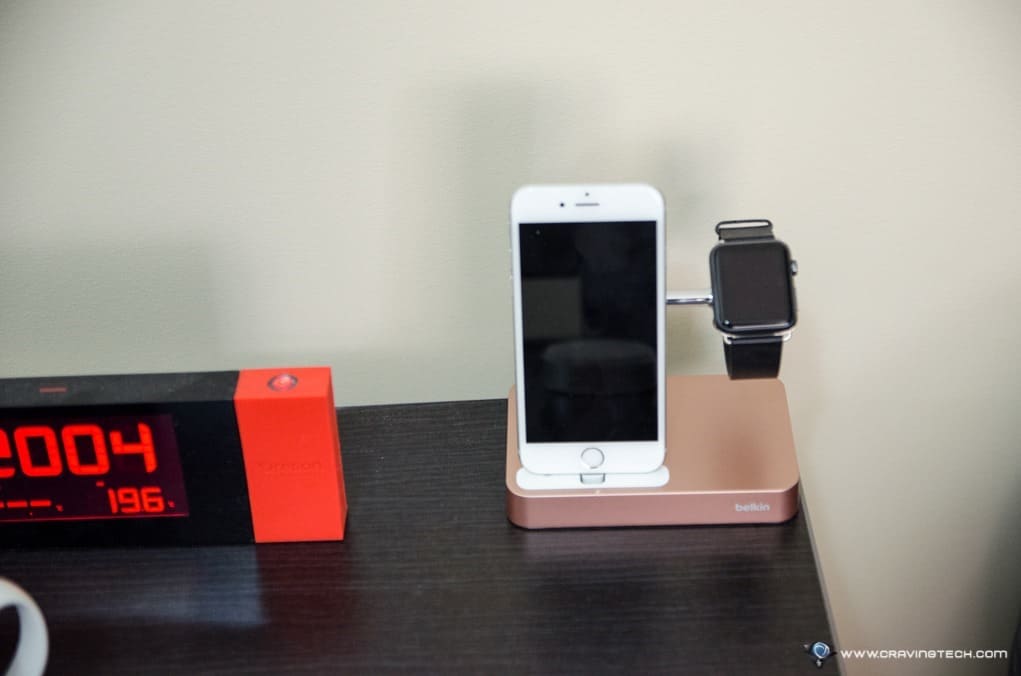 The overall minimalist and sleek design of Belkin Valet Charge offer great aesthetic values and will spice any room up. The review sample I have here is the Rose Gold version, which may not fit my iPhone's Silver  and Apple Watch's Space Grey colour, but the dock is also available in Silver to match the theme of your Apple devices.
Charging the iPhone and Apple Watch together can never be this simple and clutter-free, thanks to Belkin Valet Charge. The charging dock looks great and works flawlessly so far. It doesn't come cheap, but there is no plastic feel to be seen either. Luxury does come at a price but you'll not regret it if you have the money and care with beauty.
Belkin Valet Charge Dock for Apple Watch + iPhone Video:
Disclosure: Belkin Valet Charge review sample was supplied but all opinions are mine and not paid