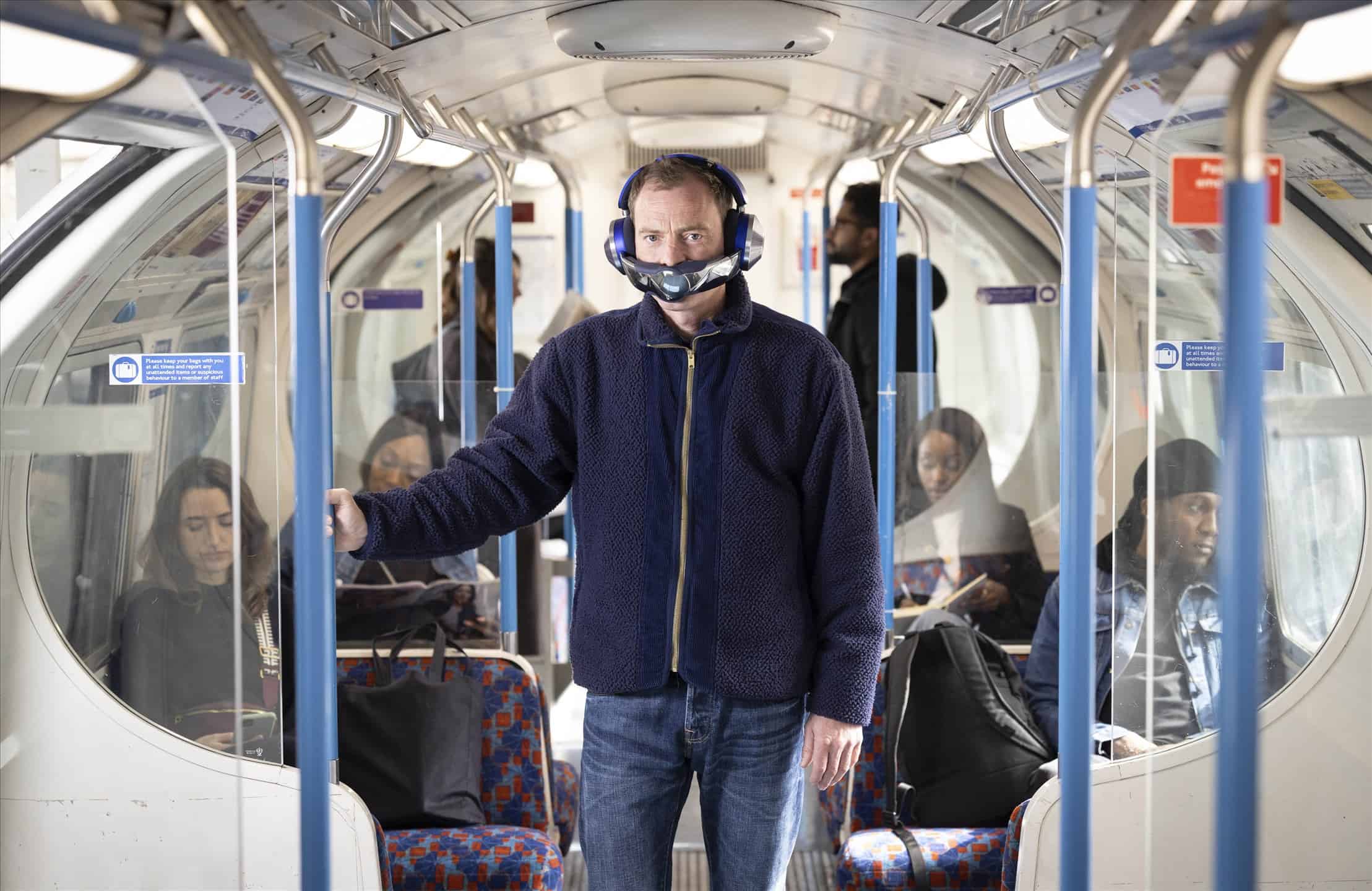 Dyson Air Purifying Headphones – This is definitely Dyson's first step into wearable technology. We all know Dyson mainly from their cordless vacuum cleaners (check my review on their latest V15 Detect), hair dryers & styling (Supersonic Limited Edition & Airwrap), and air purifiers like the latest and awesome Dyson Purifier Hot+Cool Formaldehyde – which is my most favourite air purifier of all time.
But headphones? You might wonder how Dyson can compete with big audio brands like Bose, Sony, Jabra, and many others in the headphones market. Well, this is no ordinary headphones. Dyson Zone is actually a Dyson Air Purifying headphones that simultaneously deliver high quality audio to your ears and purified airflow to your nose and mouth. It's pretty surreal.
So unlike your bulky air purifiers at home, this is an "on-the-go" air purifying solution as you walk outside and get into public transport. And with all this pandemic situation, we all now know how important it is to breathe in purified air or to have a good air quality around you, and not just at home.
How does Dyson Air Purifying Headphones work?
From Dyson's press release: "The compressors in each earcup draw air through the dual-layer filters and project two streams of purified
air to the wearer's nose and mouth, channelled through the non-contact visor. Sculpted returns on the visor ensure purified airflow is kept near to the nose and mouth and diluted as little as possible by external crosswinds."
Through having a non-contact visor, comfort is delivered while letting you breathe filtered, purified airflow at the same time.
It sounds great if you commute a lot in public places or being in a place where there are heavy pollutants in the area like heavy traffic, construction sites, etc. I guess the only "problem" is whether you are happy to wear the Dyson Zone in public. After all, it will definitely attract a lot of attention and stares.
Okay, but what about sound? Dyson Zone also has an advanced active noise cancelling (ANC) feature and excellent audio listening experience focus – backed by Dyson's team of audio engineers and acousticians. With high performing neodymium electroacoustic system within each earcup, it sounds like your ears will be pleased as well.
It's not clear at this stage when will the Dyson Air Purifying Headphones be available and how much, so stay tuned later during the year.