Sony LinkBuds Review – After reviewing a lot of earbuds, I'm always wondering what else is new. Sure, you can have better speaker drivers, ANC, and all that – but there isn't much else to be surprised about. Until now.
I first saw Sony LinkBuds as this bizarre looking earbuds with unusual design. It has an open ring design which you may or may not see before (I haven't) and I was wondering how it would work, and look on your ears. And of course, how it will sound too.
In the end, I'm very impressed. This unusual, unique open ring design is really a breakthrough in the ear buds world – especially for those who don't like the feel of having ear tips poking inside your ear canals.
Sony LinkBuds Review – Packaging and Unboxing
The packaging includes five fitting supporters of different sizes, alongside the charging case and cable.
Sony LinkBuds Review – Design & Features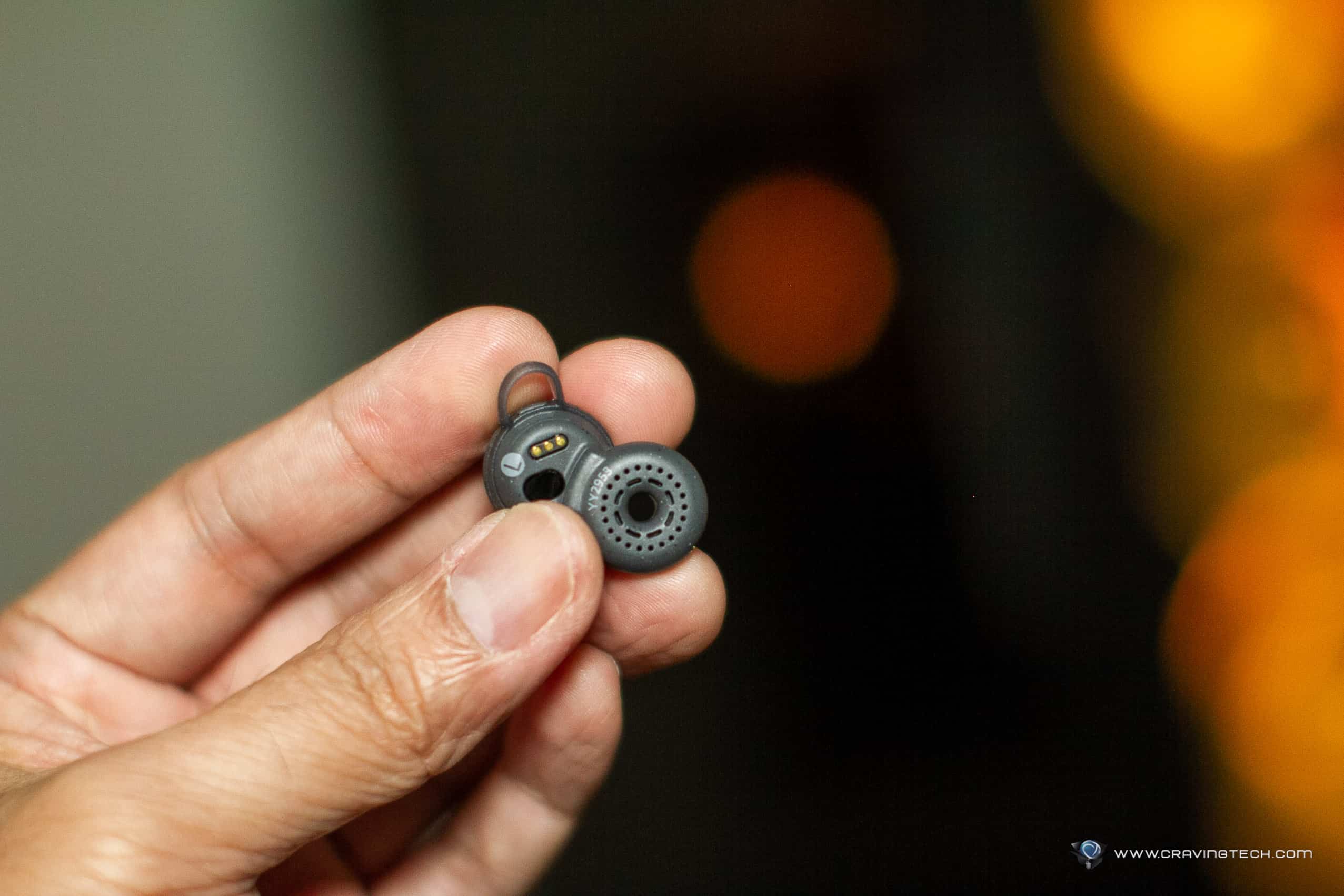 The unusual, non-conventional open design actually makes it really comfortable to wear the Sony LinkBuds. With no ear tips to poke into your ear canals or ear hooks surrounding your ears, you'll barely feel that they are there. It is so comfortable and if you normally get ear itches and then having to take an ear tip out and in again to ease the discomfort, you're in for a treat because there is no ear tip here.
And while the design may look unusual, it is not once you wear them. They look just like traditional earbuds from outside.
However, having a compact, open design means you won't get a thumpy bass or richer sound quality like the bulkier Jabra Elite 85t, but the LinkBuds surprisingly sounds great – way better than my initial expectations.
The open design also lets you be more aware of your surroundings naturally (compared to using a HearThrough or Transparency feature that utilises the microphones).
Note that the LinkBuds does not have Active Noise Cancelling (ANC) feature – which I guess would beat the purpose of having an open ear design where you can hear your surroundings more naturally.
You can execute some media controls (like play/pause, etc) by doing simple taps on the earbuds but there's a better option: you can tap on the area in front of your ears (they call this a Wide Area Tap) to trigger these tap actions. This actually feels more comfortable (and cooler) compared to tapping any earbuds sitting on your ears.
With IPX4 water resistance rating, you can definitely wear this while jogging or when it rains outside.
You can adjust some settings through the Sony | Headphones Connect app like tweaking the Equaliser, changing the tap operations, auto-pausing when you take the LinkBuds off your ears, and more.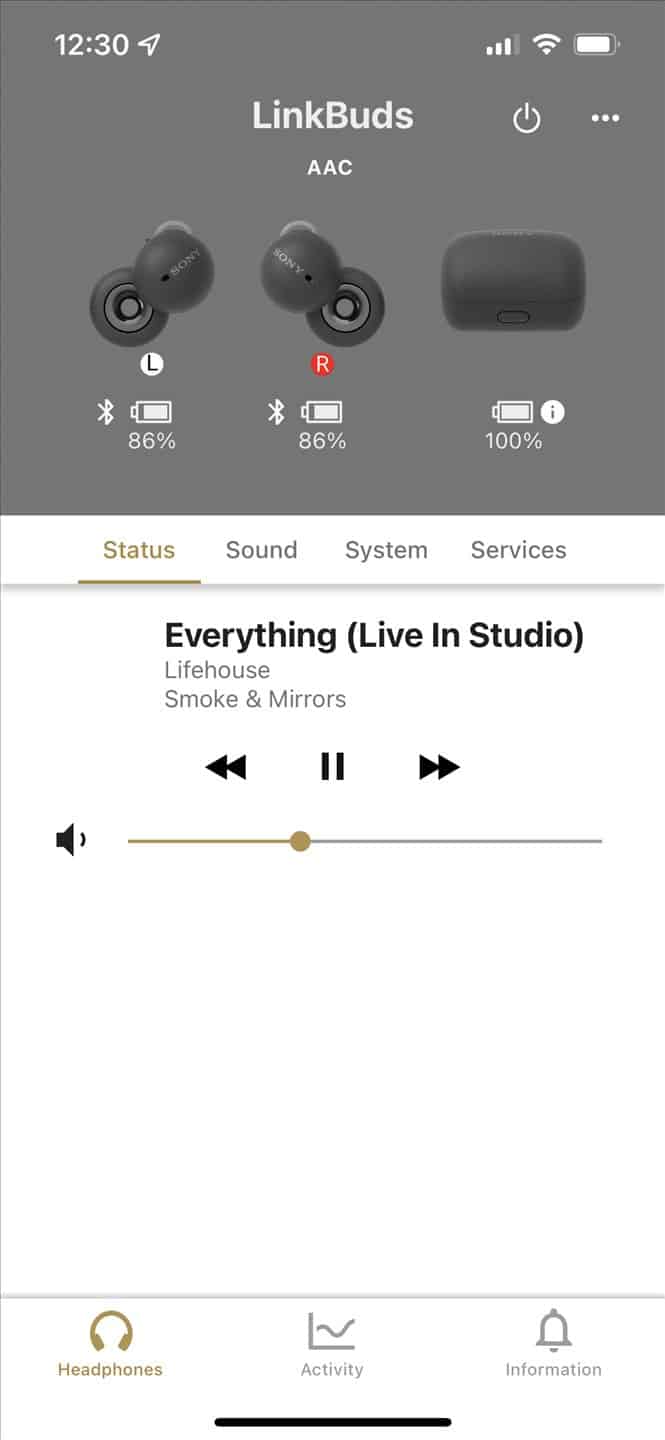 Sony LinkBuds comes with other advanced features too like "Speak to Chat" which will automatically pause the music when it detects that you are talking and auto resume after. It's cool in theory but if you like to sing along while listening to music, definitely turn this feature off (plus, it saves more battery life).
The Adaptive Volume Control feature can automatically adjust the volume based on where you are. So for example, if you are listening to music in a quiet room, the volume lowers itself accordingly. And if you are entering a noisy cafe, the volume raises automatically too. I personally want a complete control over the volume so I don't really use this feature. But if your hands are always full and you like to be moving about, it sounds like a feature that you'd want to enable for sure.
And if you have a music streaming service that supports 360 Reality Audio, you'll be pleased to know that it's supported on the Sony LinkBuds.
Speaking of battery life, Sony LinkBuds has 5.5 hours of continuous playback with extra 12 hours through the charging case. It has a quick charge, giving you about up to 90 minutes of play time with just a 10 minute quick charge.
I also like how the app will notify me when the charging case battery drops below 30%.
Sony LinkBuds Review Conclusion
Sony LinkBuds features a unique, innovative open design that makes the earbuds so comfortable to wear yet without sacrificing much sound quality.
It has a clear, balanced sound with rich audio but don't expect lots of power or strong bass coming from these compact earphones. Having no ANC or passive noise isolation mean that these are not the earbuds for you if you always commute and want a good noise isolation while you consume content.
However, Sony LinkBuds open design allows you to be able to hear your surroundings naturally (for safety reasons) and I kind of like it. It's definitely something I'd use in the office where you want to listen to your favourite tunes but still want to be able to hear when your colleagues call you. Or if you are cycling outside and still want to be able to hear the traffic while listening to music at the same time and be comfortable wearing them for hours.
The ultimate comfort, audio quality, and a set of advanced features definitely set the Sony LinkBuds apart from the other conventional earbuds out there in the market!
Sony LinkBuds retails for AU$249 and available now for purchase at retailers around Australia. Also available at Amazon.