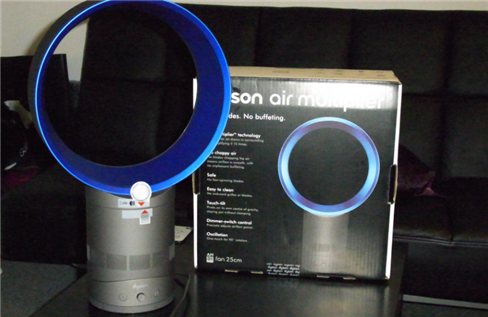 Just to let you know that today, I received a review unit of the next generation fan, the bladeless fan, a.k.a the Air Multiplier from Dyson. The Dyson's Air Multiplier is a new innovation and already available on electronic stores near you (you might even already stumble into one).
It'll be cool to see the real comparison between this and the conventional fan that I use every summer. Actually, this is the perfect timing to test Dyson's Air Multiplier as summer is approaching here in Australia (if not already)!
So stay tuned for the Dyson Air Multiplier review post on Craving Tech! Meanwhile, if you don't know what it is I'm talking about or how the bladeless fan works, check out my post about the Dyson's bladeless fan release.