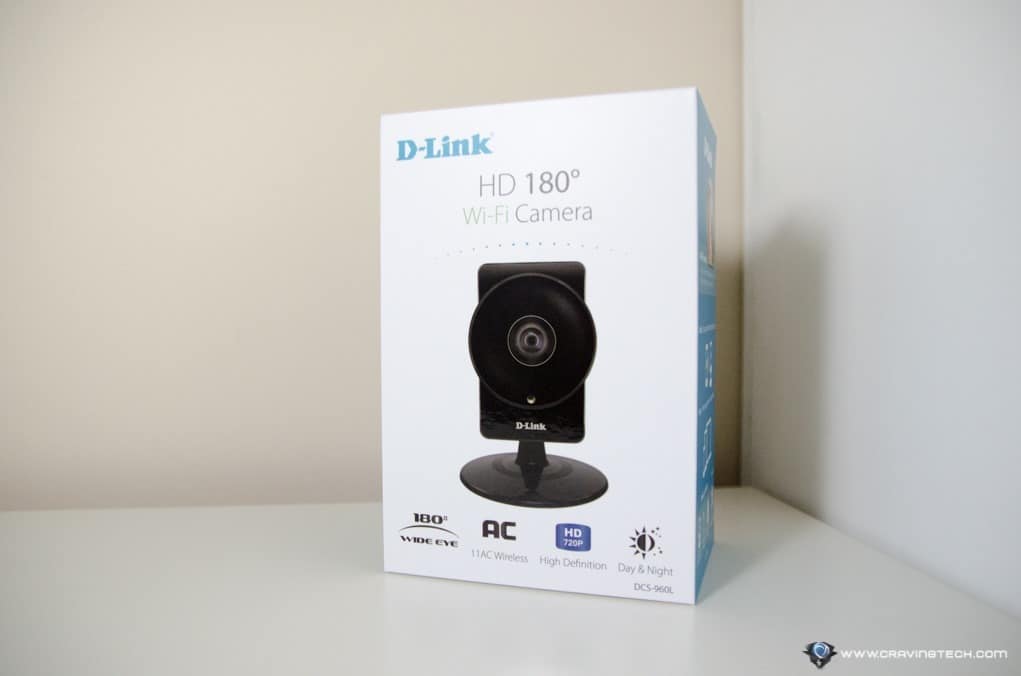 D-Link DCS-960L Review (HD Ultra-Wide View Wi-Fi Camera) – It's easier to pick for a security camera when you only need to cover a single entrance or a small workspace area. Sometimes, you'd be forced to get an extra camera just to cover a much wider area – which simply is a waste of money in my opinion.
D-Link HD Ultra-Wide View Wi-Fi Camera (DCS-960L) can save you some cash and adds an extra layer of security by offering an HD-quality Wi-Fi Camera with 180-Degree camera angle.
That's right, this is one of the web cameras available in the market that offers such a wide angle for consumer use.
Does it matter though? Oh, yes. If you have to cover the whole warehouse for example, or a living room with 2 door access (front door and the garage), then having a wide-angle-lens security camera matters a lot. It simply gives you more ground to cover.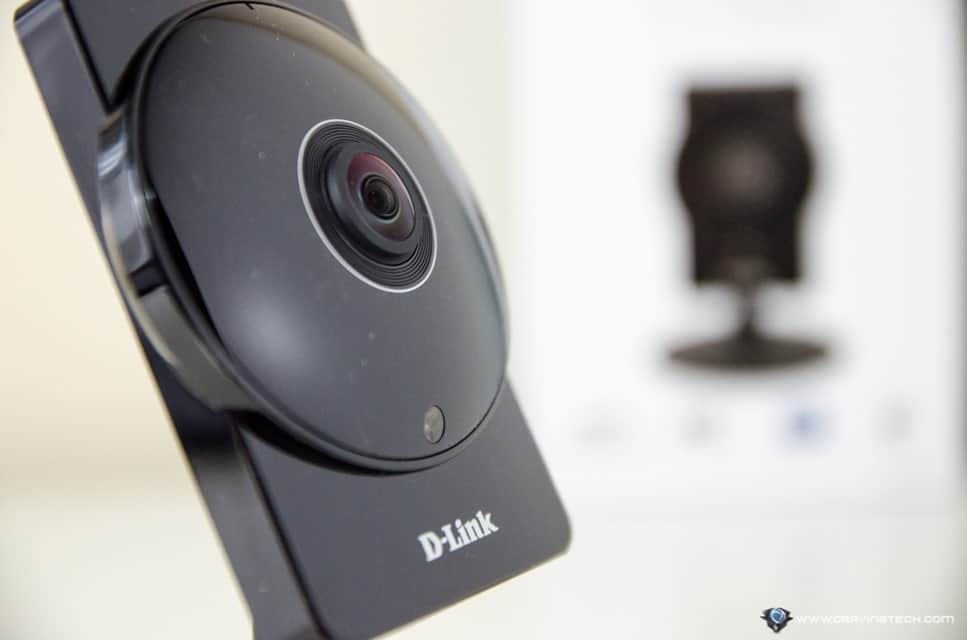 During my own live test, I set the DCS-960L up inside our church main hall and the DCS-960L manages to cover everything that we'd like a security camera to cover: our main entrance, rear entrance, and pretty much from corner to corner.
I'm always worried about "dead spots" or "dead corners" where a thief (who knows where the camera is) can simply find his/her way around, evading the camera and possibly taking it out. The D-Link DCS-960L wide angle camera simply removes that fear away.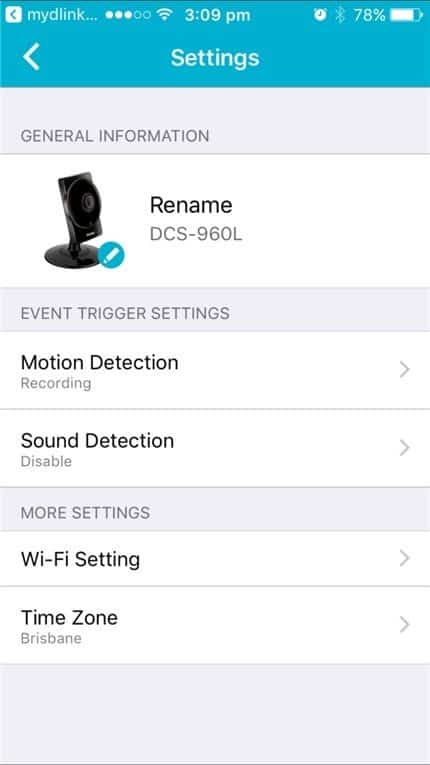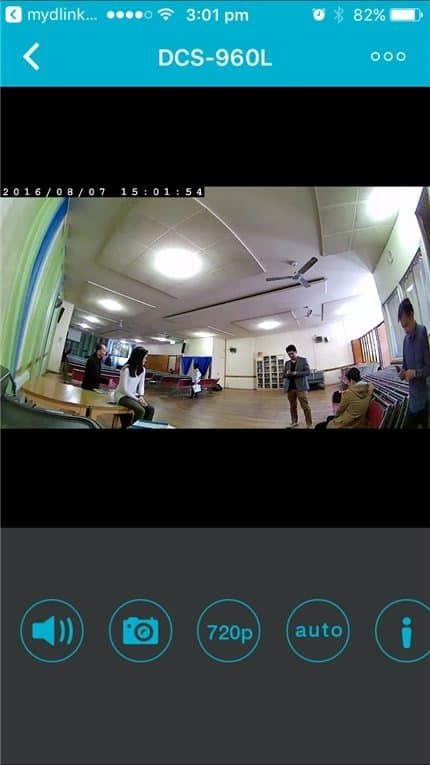 The problem is of course, the recorded clips are not being saved to the cloud like the Arlo Q. Clips are being saved locally through the built-in MicroSD/SDXC card slot. You can set a motion or sound detection which the camera will then auto-record clips when these are triggered. There is an option to set the area it should cover (for motion detection triggers) and the noise level to monitor (for sound detection triggers).
I'm in love with the video quality (720p HD Quality) and some people were amazed by how good it is when I demoed it to them using the mydlink Home (or mydlink lite) app. Thanks to the HD quality streaming and recording, it is easier to identify what's happening within the scene. Faces can also be easily identified assuming you have a good angle and they are not too far from the camera. The Live View is very responsive and almost instantaneous compared to the Arlo and other security cameras I've reviewed. I'd probably thank the 802.11AC Wireless support for that. Oh yeah, you can also hear and record audio.
D-Link DCS-960L also has a Night Vision capability so even when the lights are out, it can still see and record everything.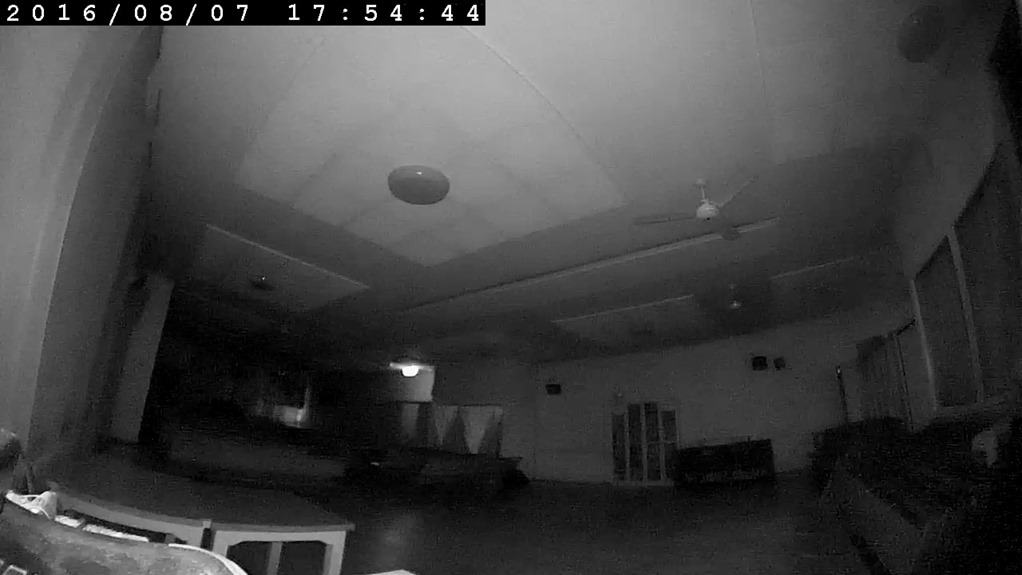 D-Link HD Ultra-Wide View Wi-Fi Camera (DCS-960L) Review Conclusion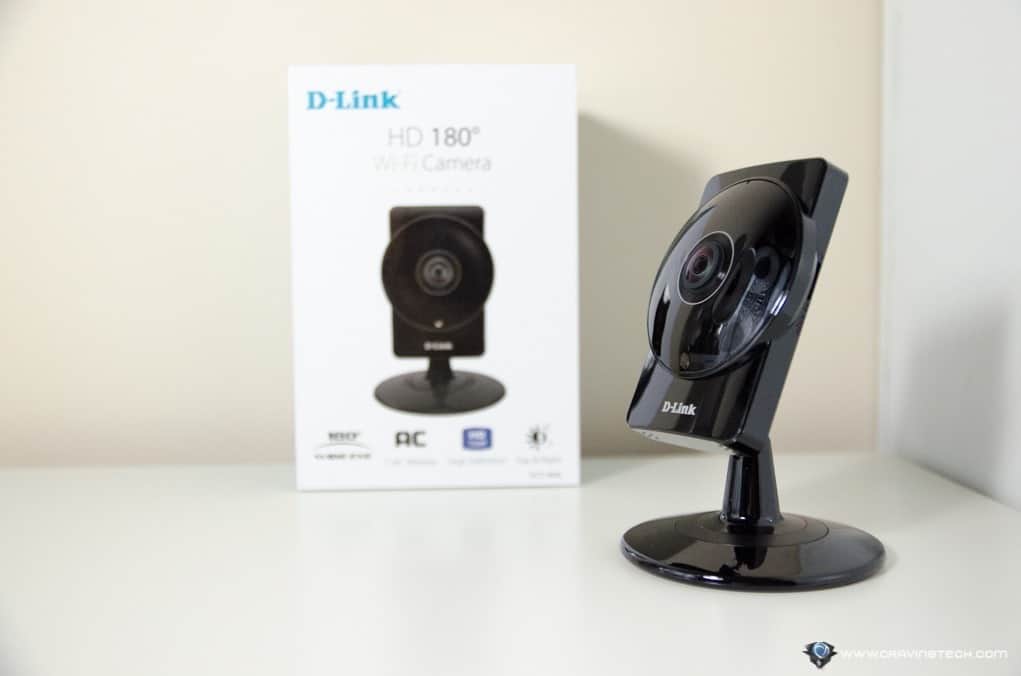 D-Link HD Ultra-Wide View Wi-Fi Camera (DCS-960L) sees it all: every corner and in every situation (daylight and in complete darkness) – thanks to its 180-degree wide angle Panoramic and Night Vision Camera support. The camera is also fairly easy to set up and you only need to do it once. The packaging also includes mounting screws and all.
The quality of the Live View and recording are excellent and as clear as they can be. With motion and sound triggers set-up, you can set the camera to automatically record clips to a microSD camera locally into the camera. The clips can then be used as evidence to the police or your insurance company.
However, you have to make sure that the camera is not easily reachable or well-hidden to prevent your evidence (and the camera itself!) being stolen. But for monitoring what's happening in the office or workplace such as when you are away, as a nanny or baby cam, it's perfect.
[AMAZONPRODUCTS asin="B00PVD13KC"]