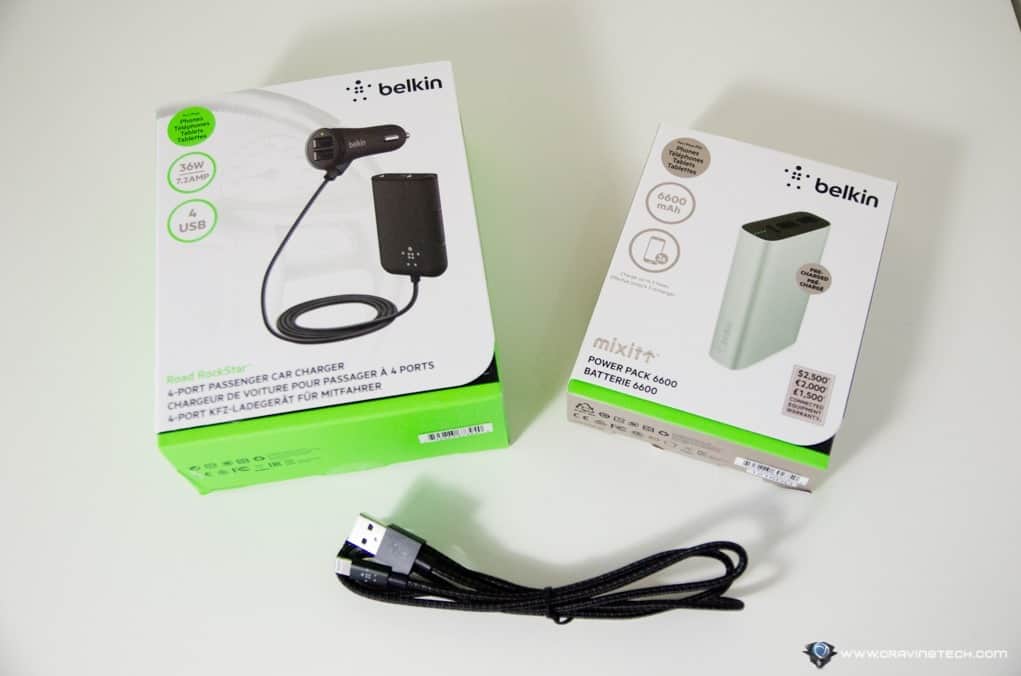 All the awesome gadgets we use at the moment (like smartphones and tablets) come at a price – battery life. They can barely last a day or two – at least til someone invents a safe, nuclear-powered battery cells.
It is then crucial to keep everything topped up with power because you'll never know when you're going to need it. There may be an emergency event happening and you can be left with a device without power.
With these Belkin's power accessories, you can always top up your devices' battery where ever you are, as fast as possible.
Belkin MIXIT™ Metallic Power Pack 6600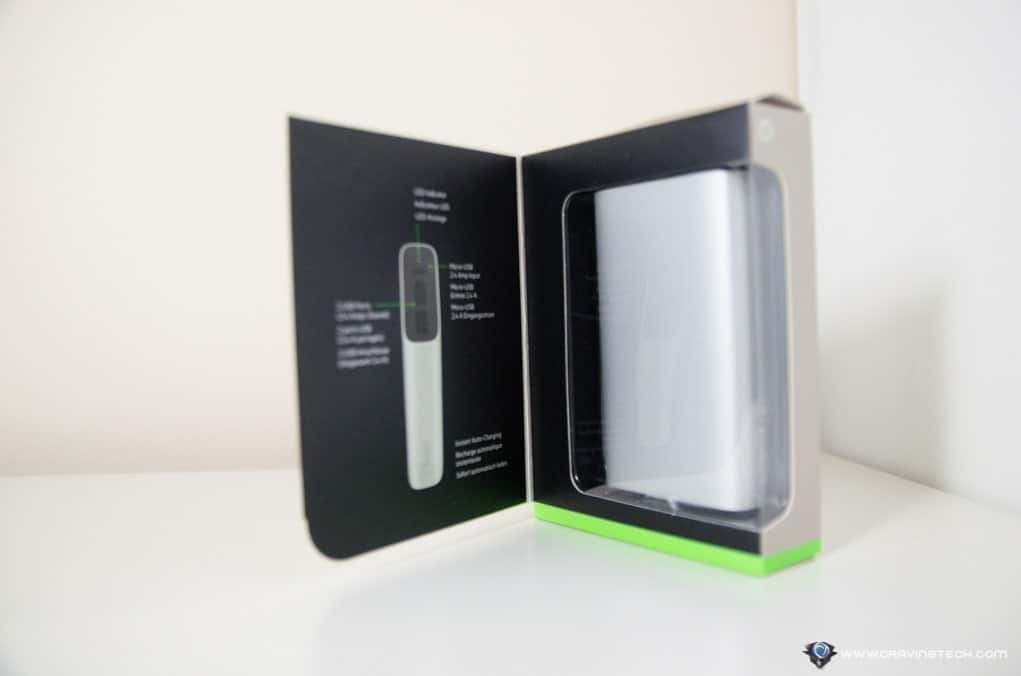 Some of us carry more than a single phone (one for personal and another for business, say). I actually have a friend who carries 4 in his pockets (don't ask me why).
Keeping them charged can be tricky but with Belkin's portable charger (MIXIT Metallic Power Pack 6600), there is no need to worry.
It has 2 USB Ports with 2.4A input (3.4A shared) to make sure that you can charge more than 1 device at the same time. It also supports 2.4A for charging a single device which means you can charge your phone quicker (like using a power adapter).
The internal 6,600mAh battery provides enough power storage to charge many devices multiple times. For your reference, the Apple iPhone 6s has 1,715 mAh battery so you can technically charge your iPhone 6s from 0% to full multiple times!
It feels a bit heavy but that is the trade-off for having a portable charger with such high capacity. It's a good trade-off if you need to charge multiple devices multiple times.
To check how much battery you have left inside the Belkin MIXIT Metallic Power Pack 6600, simply press the button next to the LED indicators to see how much charge it has left.
With an additional $2,500 Connected Equipment Warranty offered by Belkin, you should really have nothing to worry about when plugging your expensive devices in. It kinds of feel like having the Belkin Surge Protector but in a portable way. 
Pair it with a matching Belkin MIXIT Metallic Lightning to USB Cable colour, and you are all set. The braided cable can withstand much more abuse compared to Apple's standard Lightning cable and it looks + feels more premium. Great for travelling.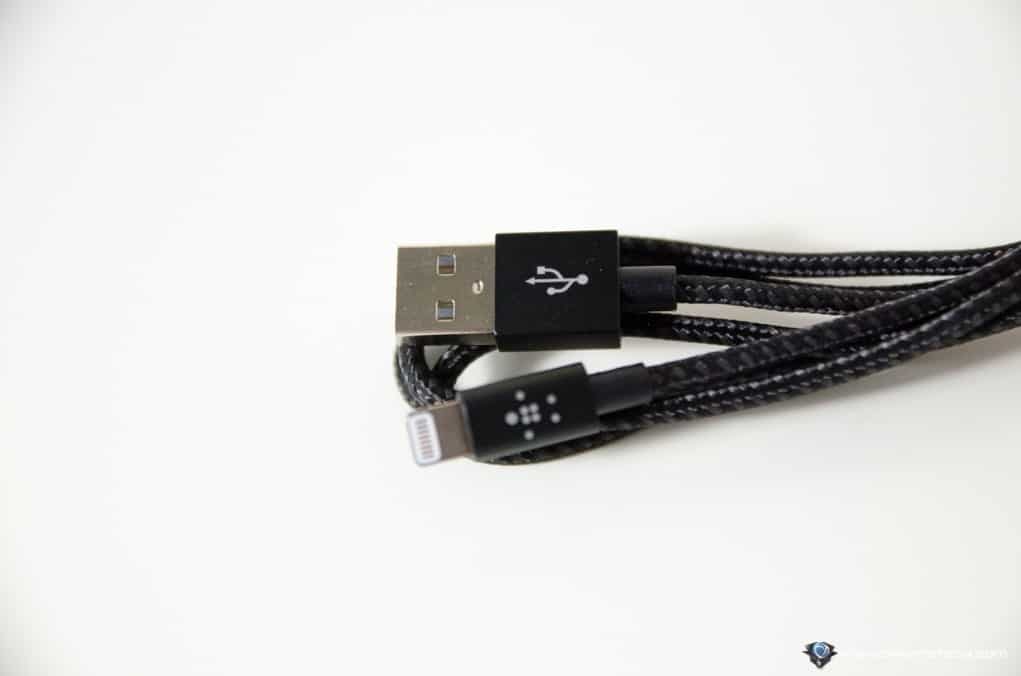 Belkin Road Rockstar: 4-Port Passenger Car Charger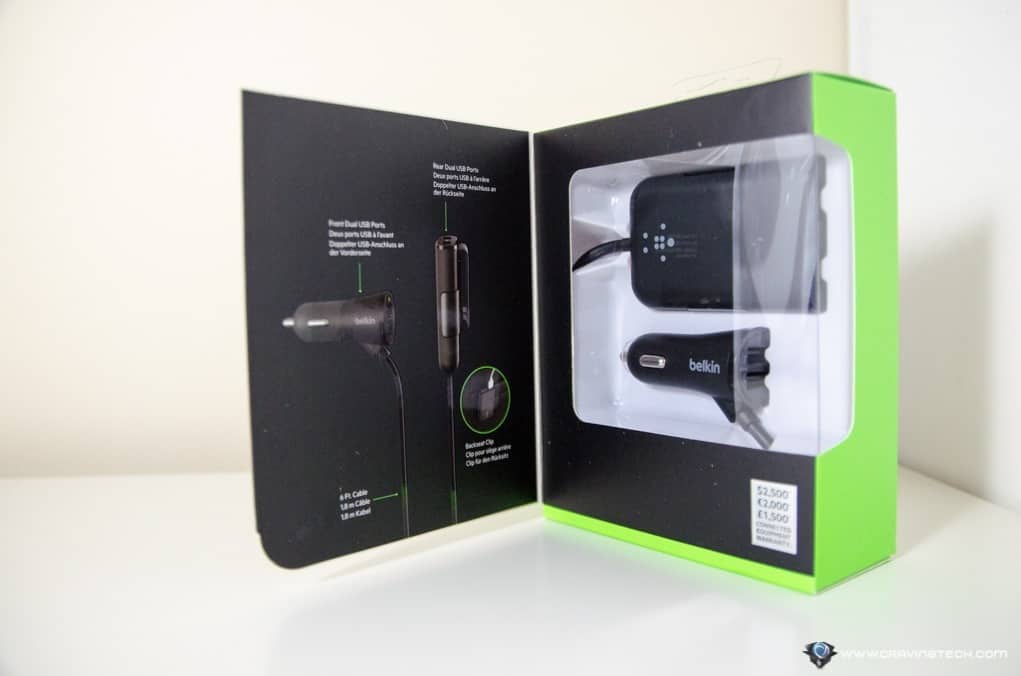 Travelling frequently with the whole family? You'll fall in love with the Belkin Road Rockstar: 4-Port Passenger Car Charger. When most car chargers offer up to 2 USB ports to charge your devices while you are in-car, Belkin goes further.
This device offers to charge 4 devices at once for the whole passengers by having 2 USB ports for the front passengers and another 2 extra USB ports for the rear passengers.
It comes with an Extending USB Hub and 1.8 meter cable which is long enough to reach the rear passengers from your Cigarette Lighter Adapter. A 3M Double-sided Adhesive Tape Strip and Velcro are included in the packaging to allow for cable management.
The USB Hub is also clippable to the rear seat pocket for a mess-free look.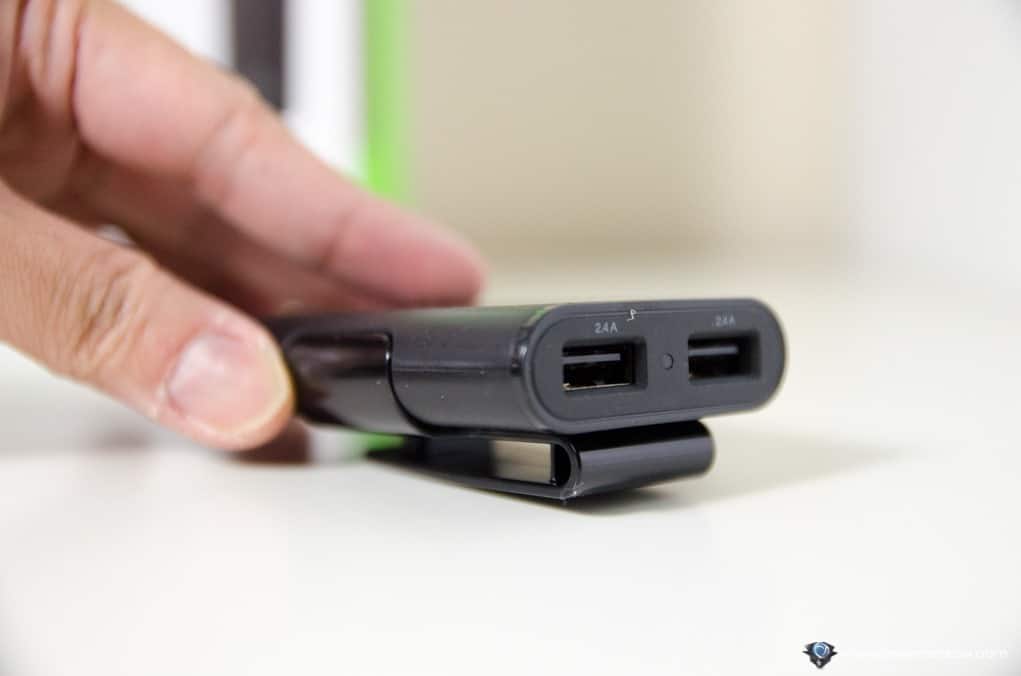 Now kids can watch their favourite shows while having the tablet charged, along with your smartphone running Google Maps for navigation.
Disclosure: Samples are supplied by Belkin but all opinions are mine.