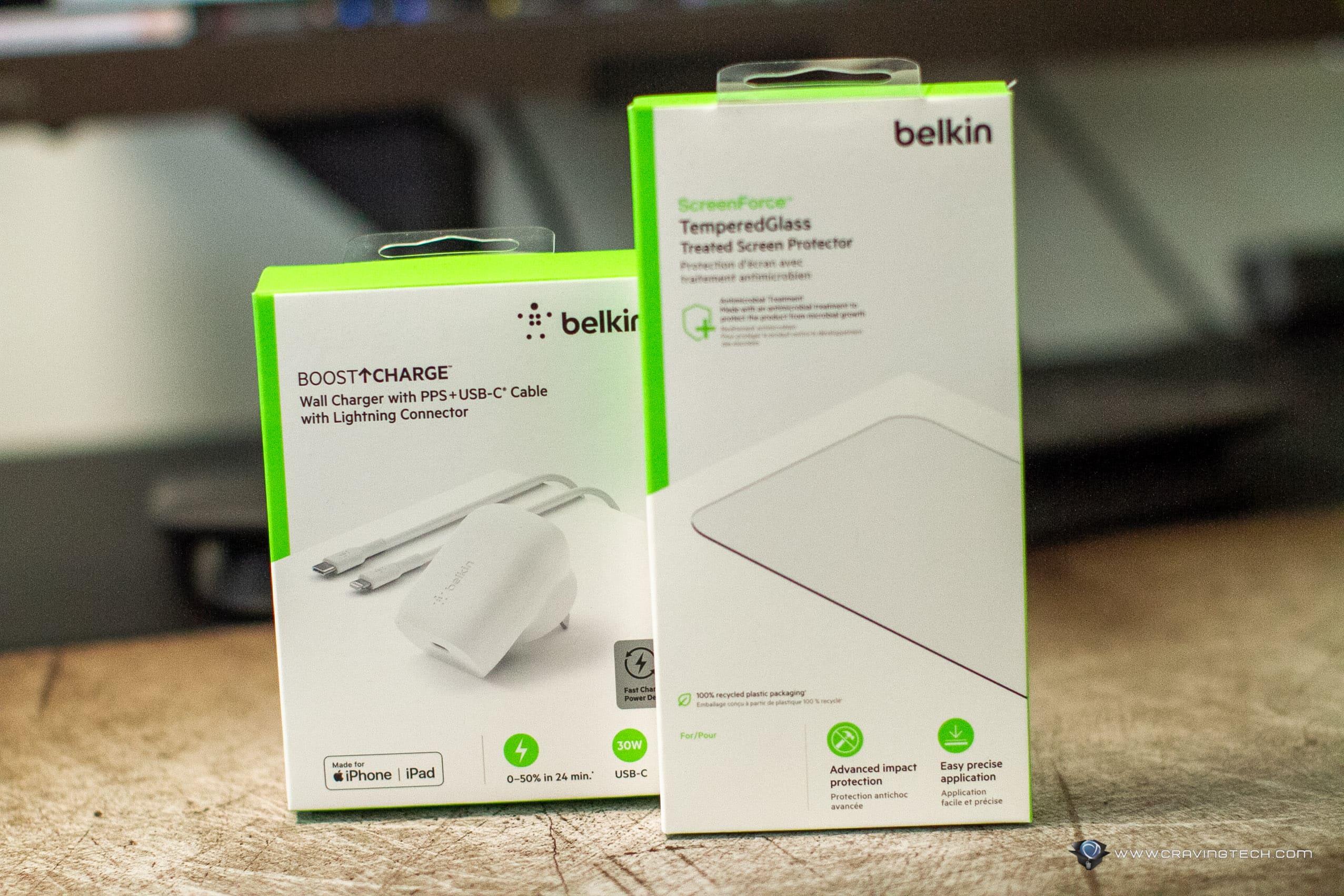 Got the new iPhone 14? Belkin's got you covered. I've always recommended Belkin's screen protectors to anyone who is getting a new iPhone, simply because they are really good and you can purchase them at an Apple Store, plus ask their help to install it in-store (not sure if they are still doing that now, but I believe they still do).
While I don't have their higher-end UltraGlass for you here, I do get the budget-friendlier Belkin SCREENFORCE TemperedGlass at almost half the price of the UltraGlass. It's engineered from high-quality Japanese glass to absorb impact and prevent scratches.
For those who don't want to get any scratch or an Apple Care plan, having a tempered glass (or stronger) is definitely a must. The TemperedGlass screen protector has also been subjected to rigorous testing which included scuffs from keys and coins. If you normally place your iPhone in the same pants' pocket or bag along with your house keys, then you do need this one.
Belkin's solution here also contains an antimicrobial treatment to protect it from discolouration and degradation.
The screen protector covers the whole iPhone 14 screen and I like that it doesn't have cut outs for the Dynamic Island. It's basically a seamless look from the front and it looks really good.
Thanks to the Easy Align tray, it is also simple and easy to apply the screen protector on your iPhone 14 screen perfectly, and eliminate air bubbles.
Belkin SCREENFORCE TemperedGlass retails for A$29.95 and is available at retailers around Australia.
And if this is your first iPhone and you don't have any USB-C fast charger and a Lightning cable, Belkin's also get you covered. The BOOST CHARGE 30W USB-C Wall Charger with Lightning Cable comes with, well, as you may have guessed it, a Lightning cable (USB-C to Lightning) inside the packaging. It's a 30W USB-C wall charger which is a USB-C PD (Power Delivery) 3.0 certified and this gives you a fast charging speed (from 0 to 50% in up to 24 minutes of charging).
It's a compact charger so it shouldn't interfere with the other charging units you may have on the same power board.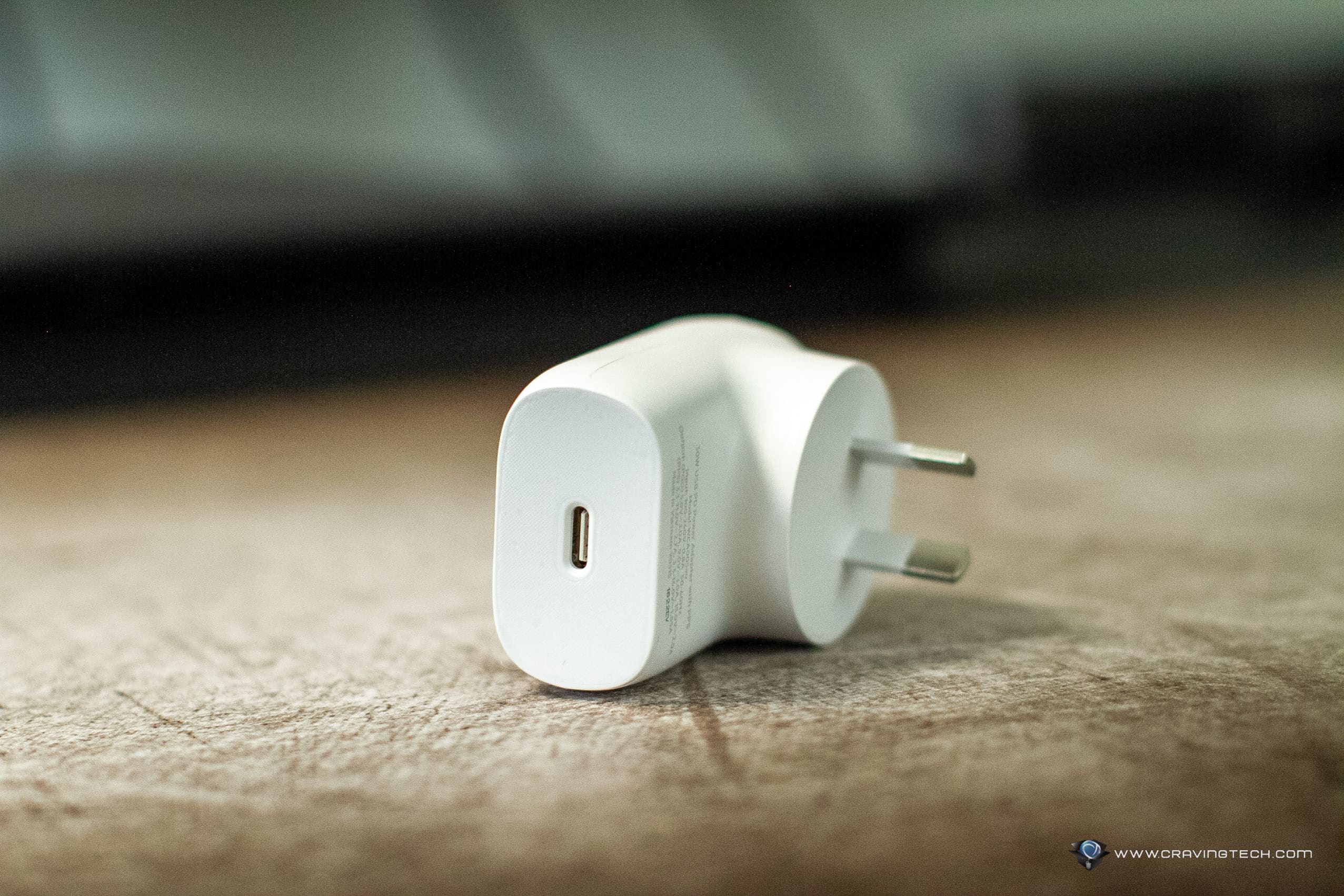 A heavy iPhone user would definitely want to grab this to reduce downtime and so that you'll always have the maximum battery left possible each time you leave your office or home. It's faster than plugging a Lightning cable to a USB powerboard.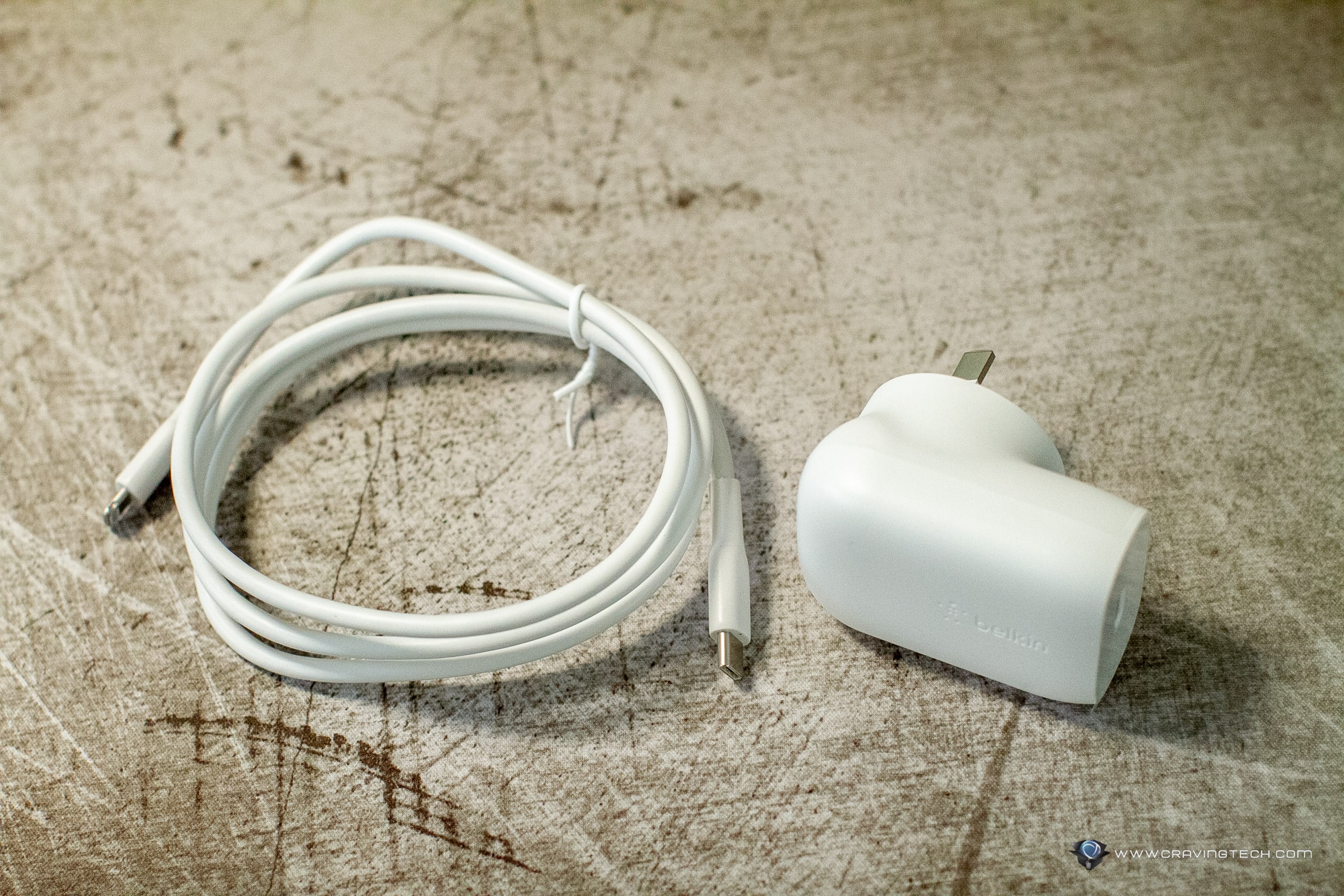 Belkin BOOST CHARGE 30W USB-C Wall Charger with Lightning Cable retails for A$54.95 and is available at retailers around Australia.
Disclosure: Samples were supplied by Belkin