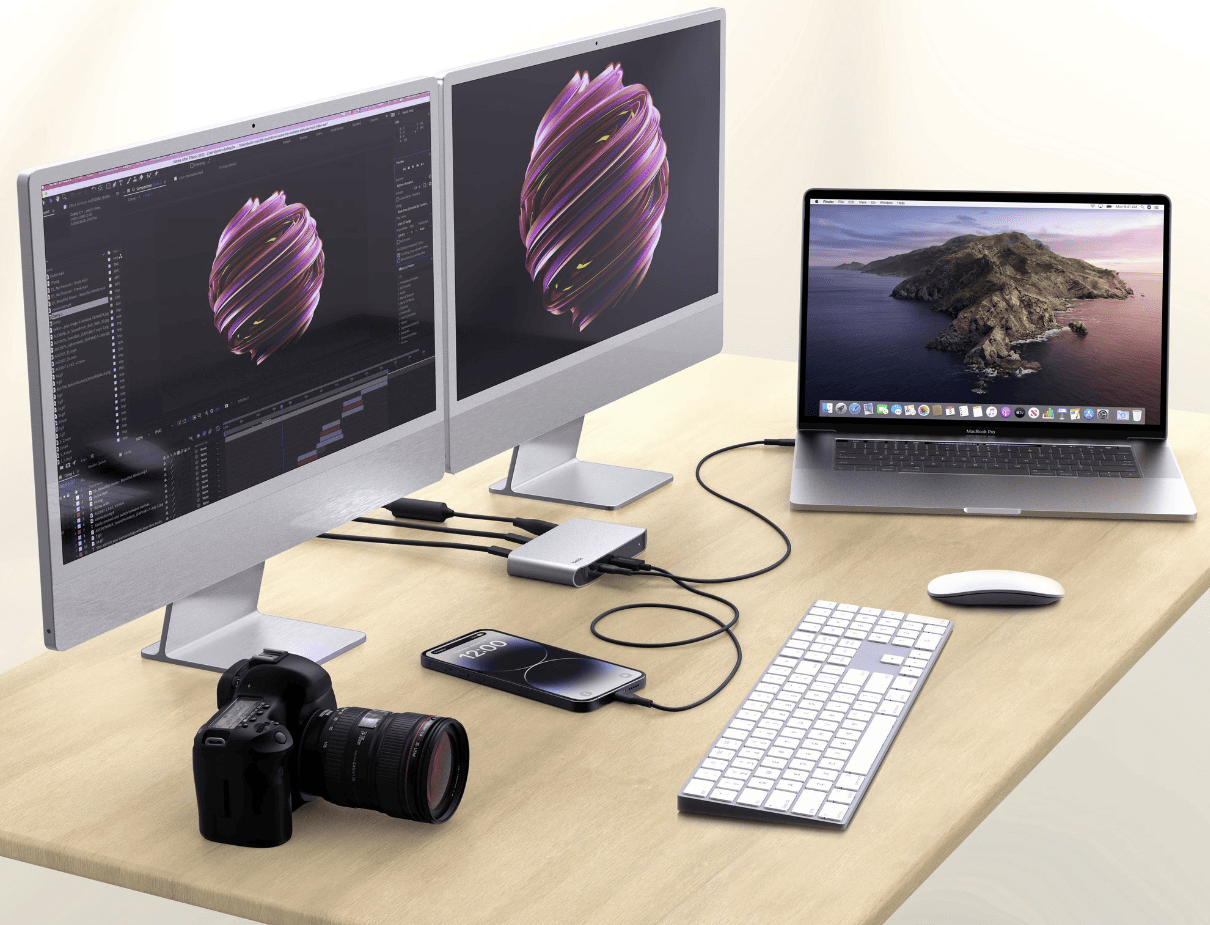 Belkin has announced eight groundbreaking products across different categories. These new additions to the Belkin lineup include wireless charging solutions, USB-C chargers, connectivity hubs, and audio equipment, emphasising the brand's commitment to innovation, quality, and responsible manufacturing.
Wireless Charging
BoostCharge Pro Universal Easy Align Wireless Charging Pad 15W
This pad provides quick, seamless charging for Qi-compatible devices, offering up to 15W of power. It features a large charging surface for easy alignment, and non-slip material prevents movement from incoming calls. The pad incorporates two distinct thermal protection systems to regulate temperature and avert overheating.
BoostCharge Pro 3-in-1 Wireless Charging Pad with Qi2
This charger utilises the new Qi2 standard, offering efficient alignment and 15W charging for Qi2-compatible devices. It also supports 5W Qi charging for Belkin SoundForm earbuds and other Qi-compatible devices. The pad comes in two variants: a standalone version and one with an Apple Watch dongle. The USB-C port enables fast charging for newer Apple Watch models.
USB-C
BoostCharge Pro 140W 4-Port GaN Wall Charger
Capable of charging a MacBook Pro at full speed while simultaneously fast-charging an iPhone and iPad, this GaN charger features three USB-C ports and one USB-A port. It is compatible with a wide array of USB-C devices.
BoostCharge Hybrid Wall Charger 25W + Power Bank 5K
This versatile device functions as both a wall charger and a power bank. Integrated PD3.1 PPS technology enables rapid, secure charging for nearly all PD-compatible devices.
Connectivity
Connect 5-in-1 Thunderbolt 4 Hub
This compact, portable hub is designed to enhance productivity across multiple devices. It features four Thunderbolt 4 ports, one USB-A port, dual monitor support, and Power Delivery up to 96W.
Audio
SoundForm Inspire Kids Headphones
Designed for children, these headphones offer safe and comfortable listening with a volume cap of 85 decibels. An additional 3.5mm port enables audio sharing.
SoundForm Adapt Headset
Ideal for home or office use, this headset offers clear call quality, environmental noise cancellation, and long-lasting comfort. It features a 65-hour battery life.
Pricing and Availability
Availability and pricing in Australia to be announced in early 2024.