Ultimate Ears WONDERBOOM 3 Review – Ultimate Ears have updated their ultraportable speaker, WONDERBOOM 2, with a newer model. It now has an extra hour of batter life and made with 31% recycled plastic.
It still is that ultraportable, Bluetooth speaker you love from Ultimate Ears and still is the good party speaker at the most compact size: 95.3mm in width and 104mm in height.
Ultimate Ears WONDERBOOM 3 Review – Unboxing and Packaging Contents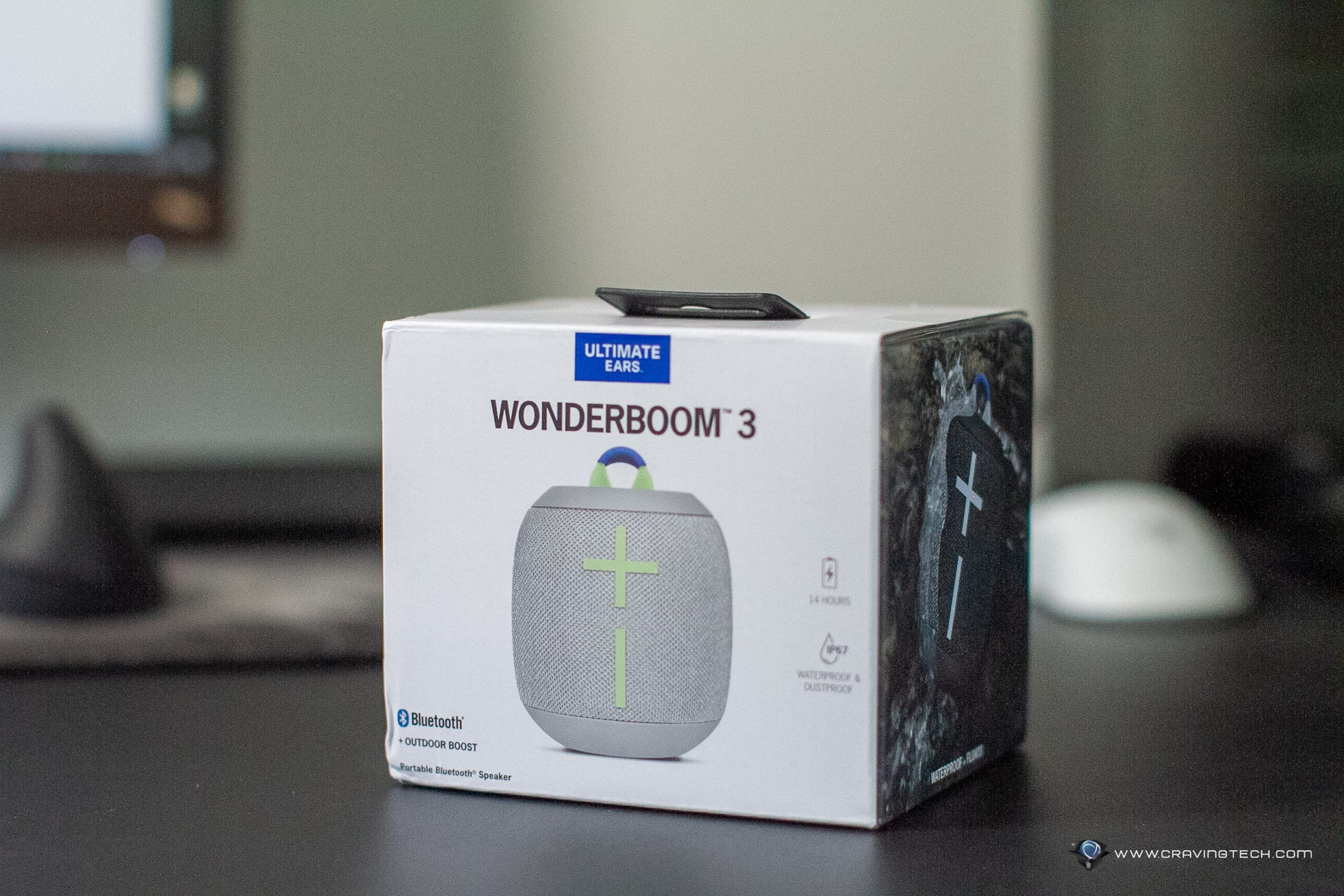 Ultimate Ears WONDERBOOM 3 Review – Design and Features
Ultimate Ears WONDERBOOM 3 is powered by two 40mm active speaker drivers and two 46.1mm x 65.2mm passive radiators, so it's packed to output big sound. With just 420 grams of weight, you can comfortably carry the speaker around even attached to your backpack or bike.
It has an IP67 rating which is better than good to make sure the speaker is well protected for a variety of situations. It can even be submerged in water for 30 minutes. While this means you can carry the speaker around while swimming, this is more to protect any accidental mishaps while playing music on the beach or next to a swimming pool.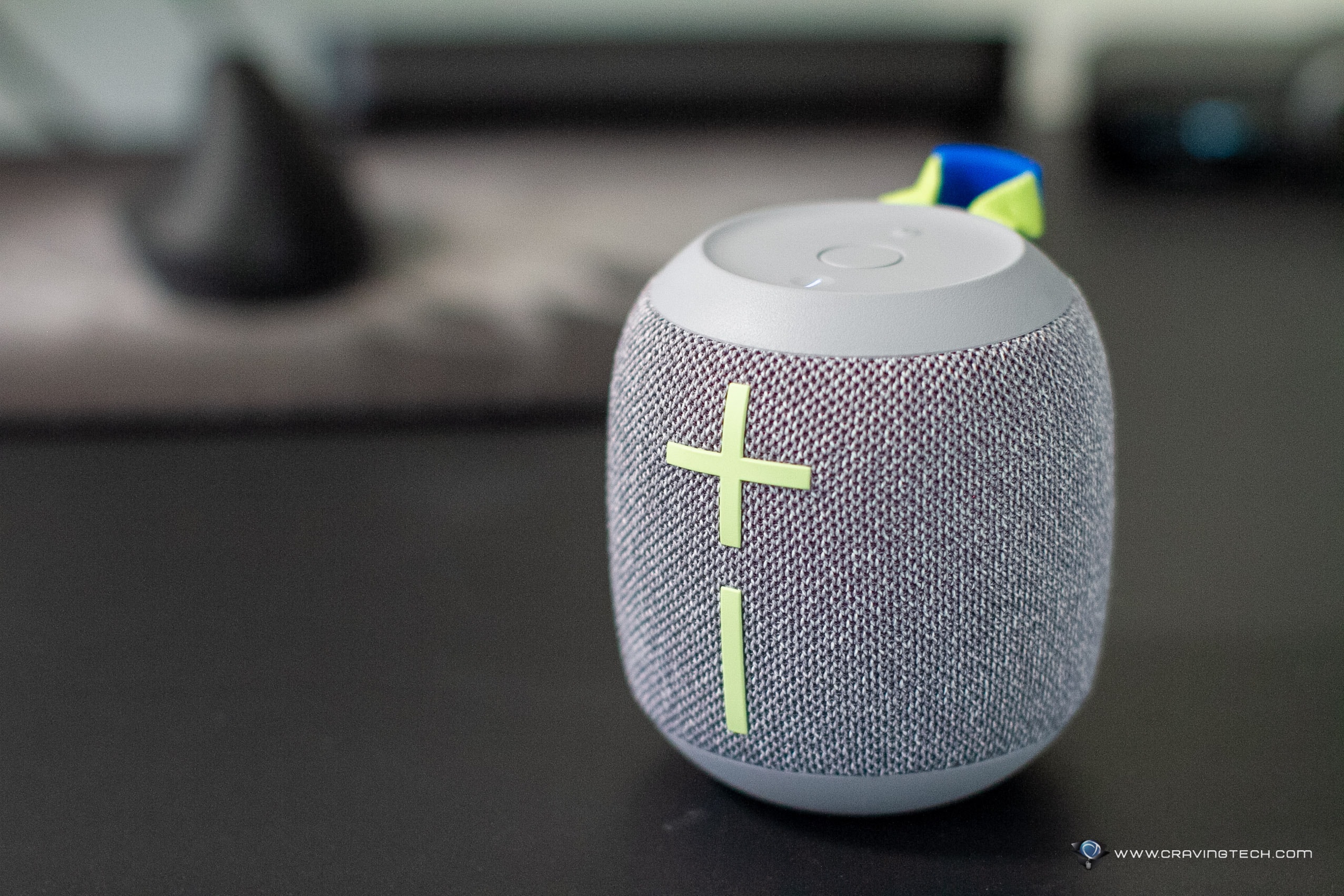 But you can take this speaker while you shower and if you are the type who likes to listen to music while showering, the WONDERBOOM 3 is the perfect shower companion.
All controls (Power, Bluetooth, and Media) are located on the speaker unit itself with the two volume controls being the most visible of all – for that frequently used functions while serving as an aesthetic.
There is also a hidden Outdoor Mode button at the bottom of the speaker unit which boosts the audio for outdoor use.
While you can pair it with another WONDERBOOM 3, most people would probably only be getting a single speaker unit so if you want more power and sound quality, you might as well go for the bigger BOOM 3 or MEGABOOM 3 instead.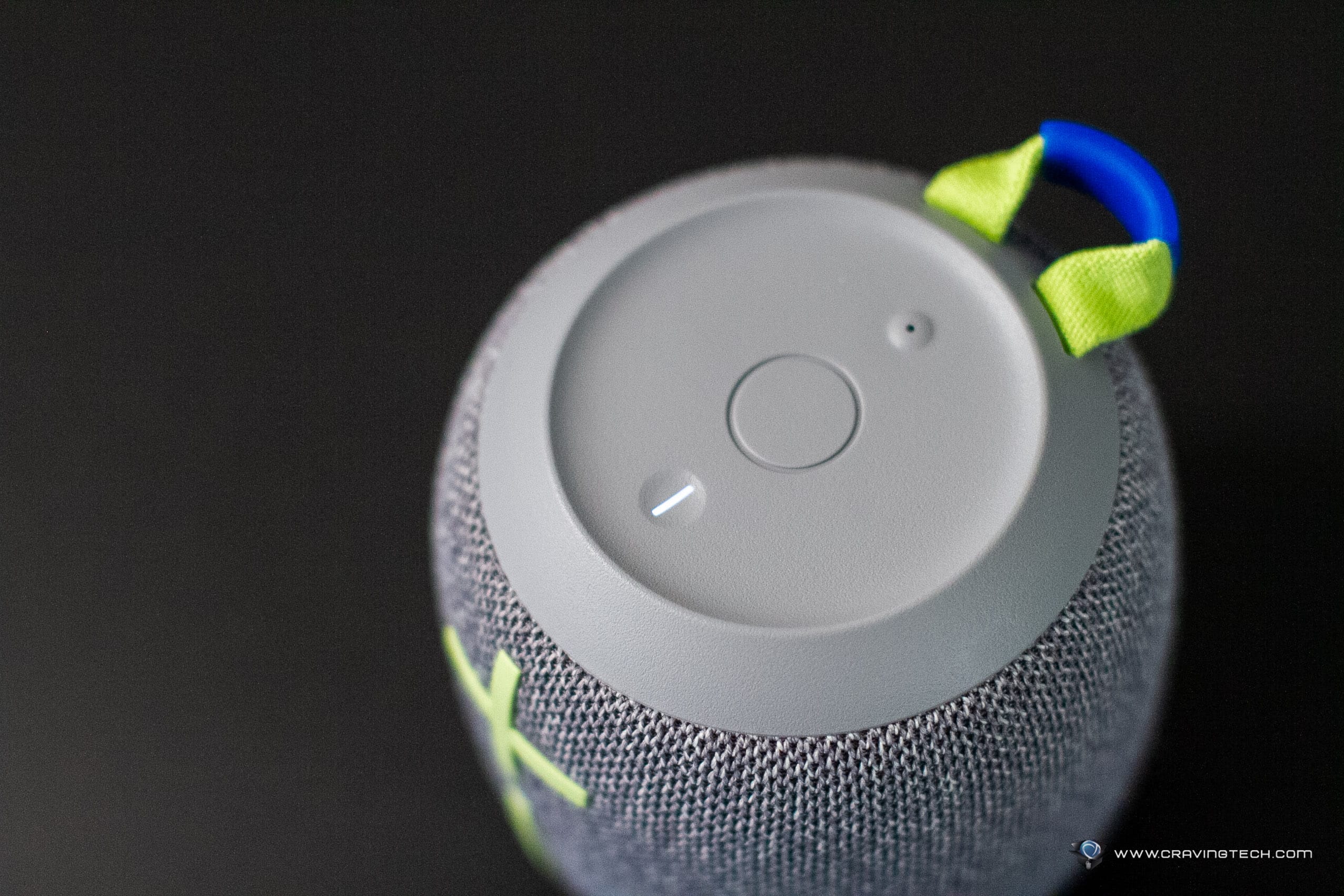 Overall, Ultimate Ears WONDERBOOM 3 is great as an all-around portable, Bluetooth speaker. It pairs easily, can be controlled directly without having to install any app (if you don't want to), and durable enough that you can use it pretty much anywhere in any kinds of non-extreme situations.
The sound quality is okay, not something to be proud of when compared to bigger, portable speakers with more tech and bigger drivers inside. But you do get that ultra portability with this and if that is the most important part, you'll love the WONDERBOOM 3. Despite of the size, the sound can fill in the room it's in and does full blast in all direction.
It isn't that big of an upgrade from the previous generation though, so you don't need to upgrade yours if you already have the WONDERBOOM 2. But if you don't own one yet and love the compactness and durability of this speaker, definitely get the latest model.
Ultimate Ears WONDERBOOM 3 is available now and retails for A$149.95 in four different colours: Active Black, Performance Blue, Hyper Pink, and Joyous Bright. Also available at Amazon.com
Disclosure: Ultimate Ears WONDERBOOM 3 review sample was supplied for reviewing
Ultimate Ears WONDERBOOM 3 Review
Summary
A good, portable speaker for all kinds of occasions when portability and durability are important
Pros
Compact and portable
Quite a big sound for the size
All controls are located on the unit
Can be paired to another unit
Rated IP67
Cons
microUSB
Not much of an upgrade from the previous generation