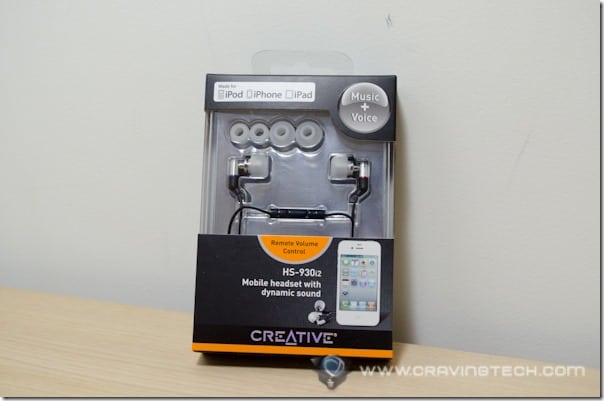 Creative HS-930i2 Review – If music has been a part of your daily life, then you'll be longing for a premium headset that sounds better than the one that normally comes with the device packaging. If you just bought your iOS device (whether it's an iPhone, iPad, or iPod Touch), then the default Apple headset may not be to your liking.
Although the new Apple's EarPods sound better than their old standard, there are better headsets out there giving a more premium sound quality, like the Creative HS-930i2 – which includes a microphone so you can use it for both music listening and phone calls.
The Creative HS-930i2 is designed and optimised specifically for music and voice playback on Apple devices such as an iPhone, iPad, or iPod Touch. That doesn't mean that the headset will not work on non-Apple devices though, but Creative has made it clear that the HS-930i2 is optimised for iOS devices.
Creative HS-930i2 Packaging: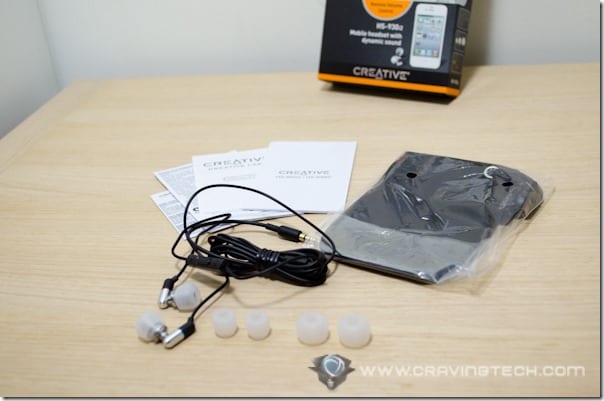 The headset itself looks really awesome with the metallic design that I haven't come across before.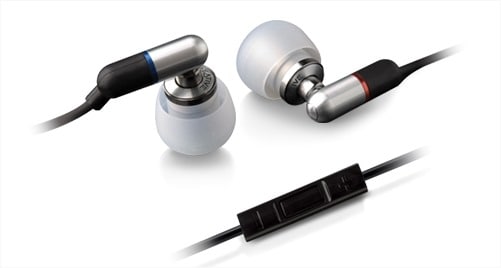 The Left and Right earpieces are indicated clearly with the usual "L" and "R" labels but even better, you can easily identify them by looking at the "ring" color (Red for Right and Blue for Left).
The cable is about 1.2m long (long enough to comfortably place your iPhone inside the pants pocket while you have the headset in your ears) and the 3.5mm plug is gold-plated. The eartips are of silicone material (with awesome color and feel to it) and come in 3 different sizes: S, M, and L. The smallest size is the perfect fit for my ears (Yeah, I have small ears).
With the different range of eartips included, one of them should perfect your ears just nice. Now that we've got the eartips size sorted, you can also wear the Creative HS-930i2 in 2 different ways: the usual way or by looping them around your ears.
The in-ear design allows passive noise cancellation that can really shut you down from the outside world once the music comes in. I'm quite happy with the amount of ambient noise reduction, as I can hear my audiobooks playing loud and clear even when the environment is noisy (such as on a busy restaurant during lunch time and also peak-hour traffic). Since I walk during a peak-hour traffic to and from work, a good headset makes a lot of difference when cars and trains are buzzing nearby.
The headset also has a slim in-line volume and playback controls (for both music and audio calls). The Play/Pause button is bigger and elevated higher than the other two, which makes it easier to access and press (I use it pretty often to play/pause my music).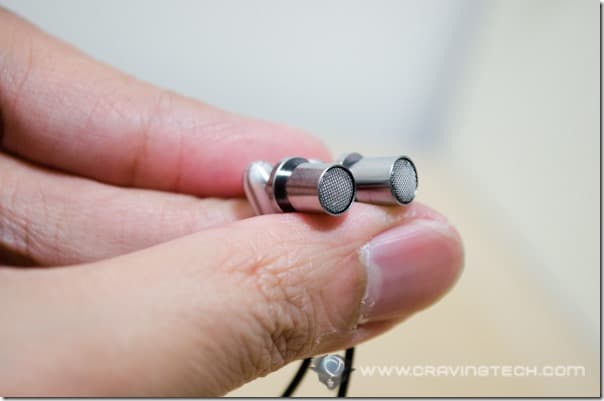 I can also confirm that Siri works well in HS-930i2. Simply press and hold the Play/Pause button for a while and you'll hear the familiar Siri tone.
A travel pouch is also included in the packaging so you can carry the headset easily when you travel.
Creative HS-930i2 Review Conclusion

The Creative HS-930i2 is equipped with high-performance 6mm Neodymium micro drivers which make music to come to life. The music audio is crystal clear and it also has a deep strong bass. The headset sounds excellent in music listening, audiobooks, and even when making calls.
I really love using the HS-930i2 for music listening, because the vocal sounds loud and clear, yet you can still hear every music instrument crisp-ly. When the headset is plugged in deep and its volume raised, your ear canals will be spoiled by its high quality audio and one of the best music listening experience.
Note: Creative HS-930i2 review sample was provided for the review