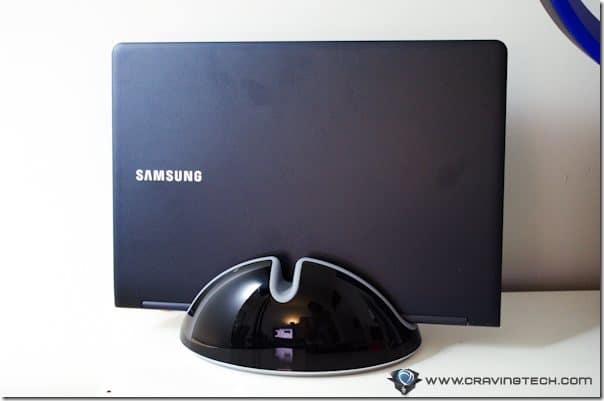 Cooler Master Roc Review – Some do not like their sexy devices to be covered by those ugly cases, no matter how good looking they are. Tablets like an iPad looks at its best without a case.
However, placing a naked device on a surface is a problem of itself. You have to make sure that there are no particles or dangerous items on the surface before you place it down. Failure to comply with this requirement will reward you with a scratch or other unpleasant results.
Thanks to Cooler Master Roc though, you can now place your tablet, laptop, Ultrabook, or MacBook safely with style.
Cooler Master Roc Review – Packaging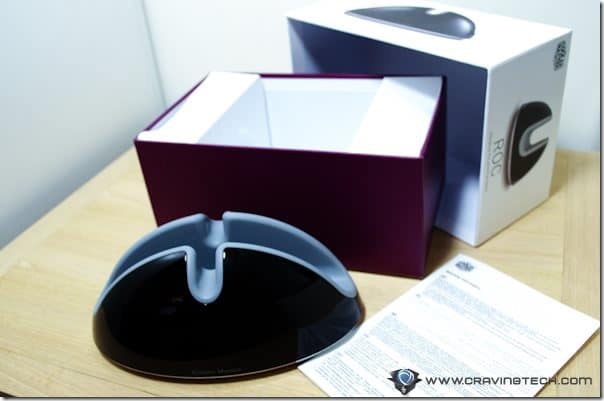 Cooler Master Roc Review – Design
Cooler Master Roc is a simple placeholder for the desktop (table) to hold your device in. The design is really stylish and comes with 2 colors: Black and White. The review sample that I have here is the black version but you are free to choose what suits your table best. The Roc is made of different materials combination: Plastic, Rubber, SPCC, and Aluminium. The Roc's body is very reflective and feels weight-y in a good way. At first, I wasn't expecting the Roc to be quite heavy. According to the product spec, the Roc weighs 840g (almost 1 kg) but thanks to that, the Roc sits really sturdy on the desk.
Although the product page mentions specifically about fitting an iPad and MacBook Pro in it, I've found that it can also fit my Samsung Ultrabook NP900-X3C really well.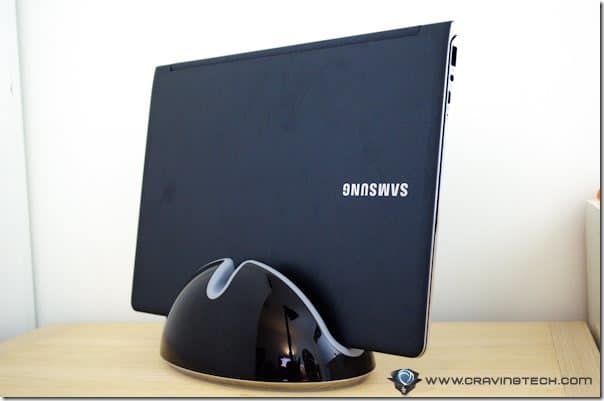 My iPad 3 also fits nicely in the Roc even with the Logitech Ultrathin Keyboard Cover.
So if your iPad is in a case, I'm happy to tell you that you don't need to take the case out as they should be able to fit in well (unless if you have one of those bulky cases). Depending on the size of your laptop or device, the Roc should be able to accept any type of device, as long as the dimension fits (or lesser).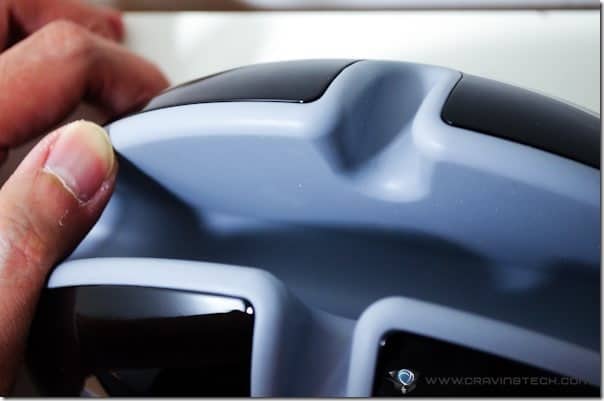 The inner side of the Roc is made of rubber, which is really device-friendly. The bottom of the part is made of rubber too, to ensure that it does not bulge from the surface.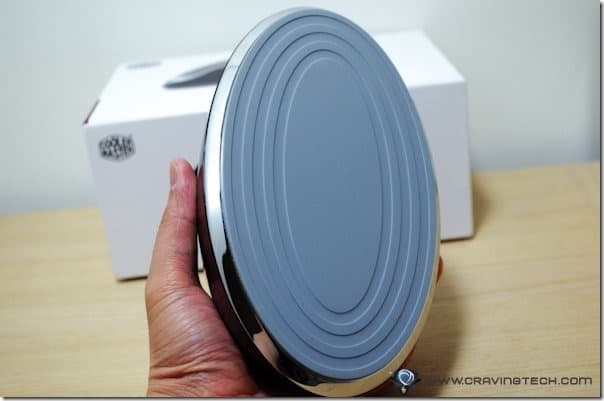 These combinations work pretty well as the Roc looks really stylish, yet ensure the safety of your device.
The Cooler Master Roc also serves as an iPad stand – so you can place it on the kitchen bench while you are cooking or on your bed table while watching movies before you go to bed. You can also charge your iPad while it is on the stand.
I also find that when interacting while the iPad in this position, the iPad still stays sturdy and does not feel wobbly (even though it looks like one from the picture).
Cooler Master Roc Review Conclusion
The Cooler Master Roc is a minimalist piece of art. It does not have any bling-bling or surprises to it. The design is just nice, simple, yet creative.
It also works on a range of devices so you can use the Roc whenever you purchase a new device at home.
With the Roc, you can also save a bit of a desktop space and it adds aesthetic to your room. Unfortunately, the fact that it does not have any surprises or sexy looking LCD or what have you, may turn some hardcore enthusiasts off. If you are after minimalism and elegant however, the Roc is pretty cool.
Note: Cooler Master Roc review sample was provided for the review