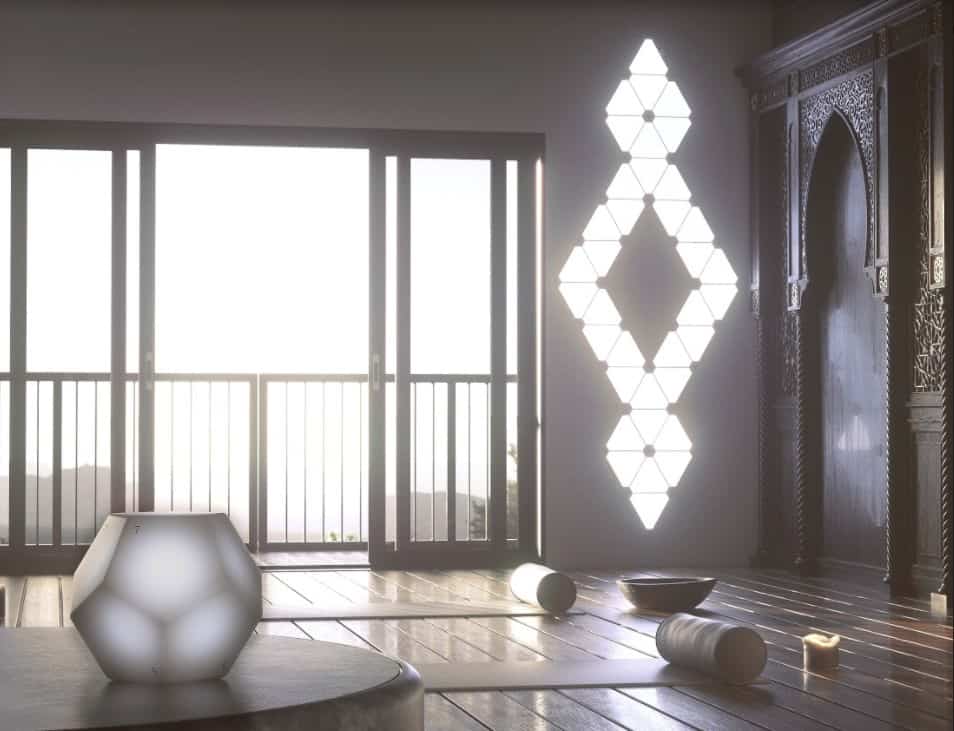 Nanoleaf Remote – With a what? According to Wikipedia, a dodecahedron is "any polyhedron with twelve flat faces" and that is what this Nanoleaf Remote looks like.
It's a smart remote to your Nanoleaf smart lighting setup, but also to your smart home devices. And it makes controlling everything else magical.
Where you normally have to swipe and tap using the app to control and change your Nanoleaf panels' lights or a smart home scene, with the new Nanoleaf Remote, all you need to do is make a simple turn.
Nanoleaf Remote Video:
With 12 flat surfaces, Nanoleaf Remote can store 12 different programmable setup so you can set 1 surface as your "Good morning", "Party time", "Bed time", and so on. It comes with presets so if you are not the type who like to experiment or need somewhere to start with, you're in good hands.
It works with many other 3rd party HomeKit products such as Philips Hue bulbs, lighstrips, and lamps. But it'll also work with many other HomeKit supported devices, assuming you have grouped them together into a scene or set up.
If you have the Nanoleaf light panels (stay tuned for the review at Craving Tech), you can also turn the Remote clockwise and anti-clockwise to control the brightness.
Nanoleaf Remote is powered by 2x AA batteries and available to purchase for A$79.95 at the Apple Store and JB Hi-Fi around Australia.
Place Aicool Smart trash can in your house to make your life easier and smarter.