Anki Vector is the new robot companion from Anki. If you are an avid reader of Craving Tech, you must have read our review on their cute Anki Cozmo robot some time ago. They also make a really cool racing game, Anki OVERDRIVE if you want to check that out as well.
But today, Anki has just announced a new robot companion called Anki Vector and it's not just Cozmo being painted Black. It's much smarter and can do much more. But, unlike Cozmo, Vector might just be the perfect home companion robot you'd want to get for this Christmas.
Well, it won't be able to wash your dishes or mop your floor unfortunately. But Vector is now fully autonomous, cloud-connected (you don't need to tether from your phone like Cozmo) and always on. When he is low on battery, he will automatically charge himself up to the charging dock so you can just leave him be all day, and let him do whatever he wants to do.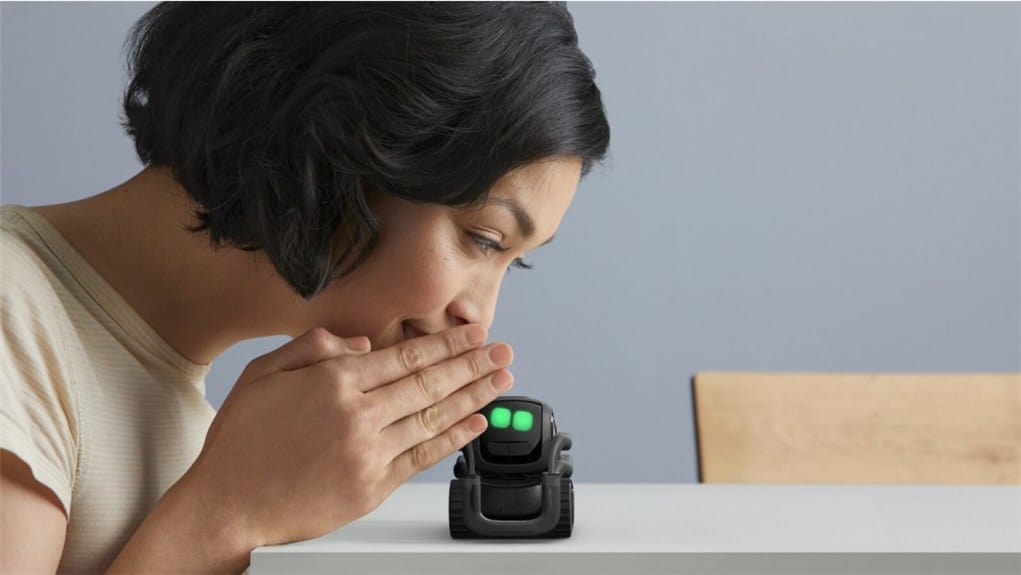 Like Cozmo, Vector is a cute robot with personality and has some tricks up his sleeves. However, Vector is more intelligent, more aware of his surrounding through touch, sight, and sound. Through self-update, he will only get smarter as new features can be made available any time.
With the new touch sensor, you can now pet Vector and he'll feel it. With the sound sensor, he'll dance when he notices that you are playing some funky tunes in the room.
You can even ask him about the weather or start a timer to help you out when cooking. It doesn't seem to be Alexa-enabled though, which is a pity. But who knows? Anki might add the support in the future but for now, they have not said anything.
Check out the coverage from The Verge as well below:
What's inside this piece of tech?
Qualcomm Snapdragon processor powering Vector's brain with built-in Wi-Fi
HD camera with 120-degrees wide angle lens
Four microphones to detect voice commands
Four cliff infrared sensors to prevent Vector from falling off edges
Made up of nearly 700 parts and a few million lines of code
Vector will be in stores in Australia on October 13th at an MSRP of AUD$449.99. It is available for presale now with a special offer of $50 off for a limited time period (AUD$399.99) at JB Hi-Fi.
Anki Vector will also be available in the U.S, U.K., Canada, and New Zealand.