Anki OVERDRIVE Fast & Furious Edition Review – Last week, I made a bold introduction to you about Anki, a company that brings artificial intelligence and robotics into our everyday life.
Anki Cozmo is a personal, smart robot toy that can recognise faces, talk, play games with you, and has a personality of its own. However, if you are after something more where you can play together with friends, have a look at Anki OVERDRIVE.
Anki has supplied us with Anki OVERDRIVE Fast & Furious Edition, which basically is similar to Anki OVERDRIVE, but features the cars and crews from the Fast & Furious movie (and a few other subtle differences such as the number of different tracks you can make with the included lane pieces).
For now, I'll review the OVERDRIVE based on the Fast & Furious Edition. Note that you do not need to own the original Anki OVERDRIVE as this is a completely stand alone product.
Anki OVERDRIVE Fast & Furious Edition Review – Packaging
Anki OVERDRIVE Fast & Furious Edition Review – Design & Features
Anki OVERDRIVE Fast & Furious Edition is a battle racing system between supercars that you can control from a smartphone app. However, don't let this premise fool you. This is not your regular remote-controlled (RC) cars with tracks – it's Anki we are talking about here.
Each car is equipped with a tiny processor of its own (50Mhz) and infrared cameras. The built-in software in each car can decode track markings and control the car's behaviour while running on the track.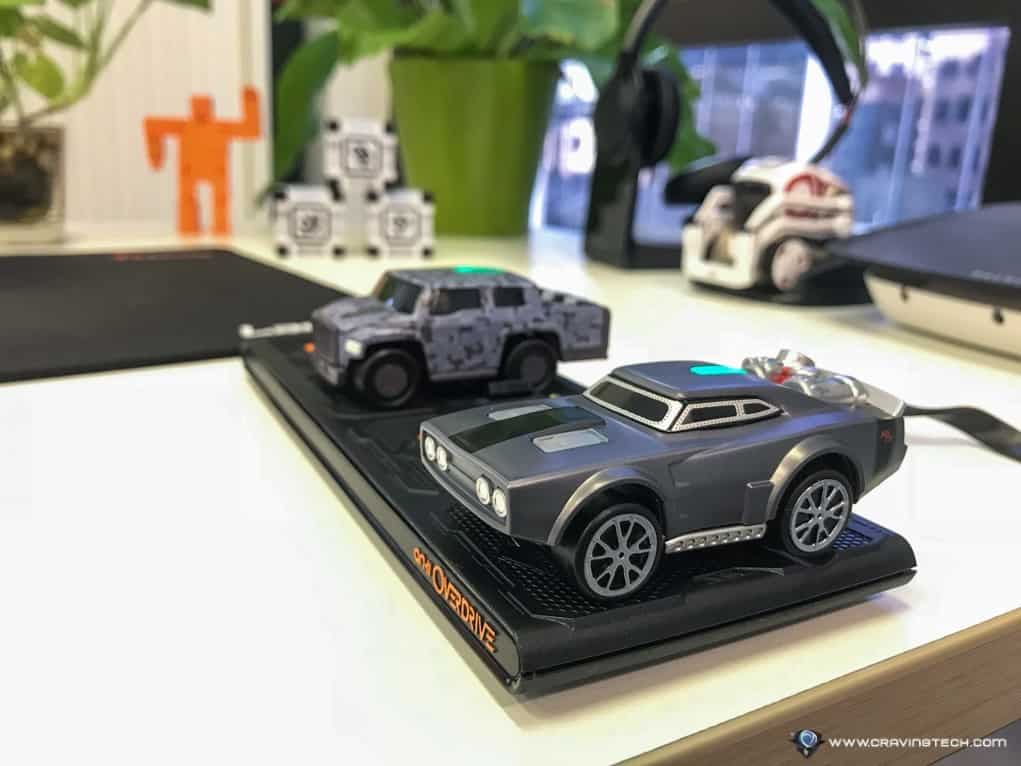 When we played the OVERDRIVE Fast & Furious Edition in the office, the car can go berserk when it's hit by a specific weapon, or hacked. The cars are also smart enough to move on their own to scan the pre-made tracks and align themselves next to the starting line after. We were amazed when we saw this for the first time.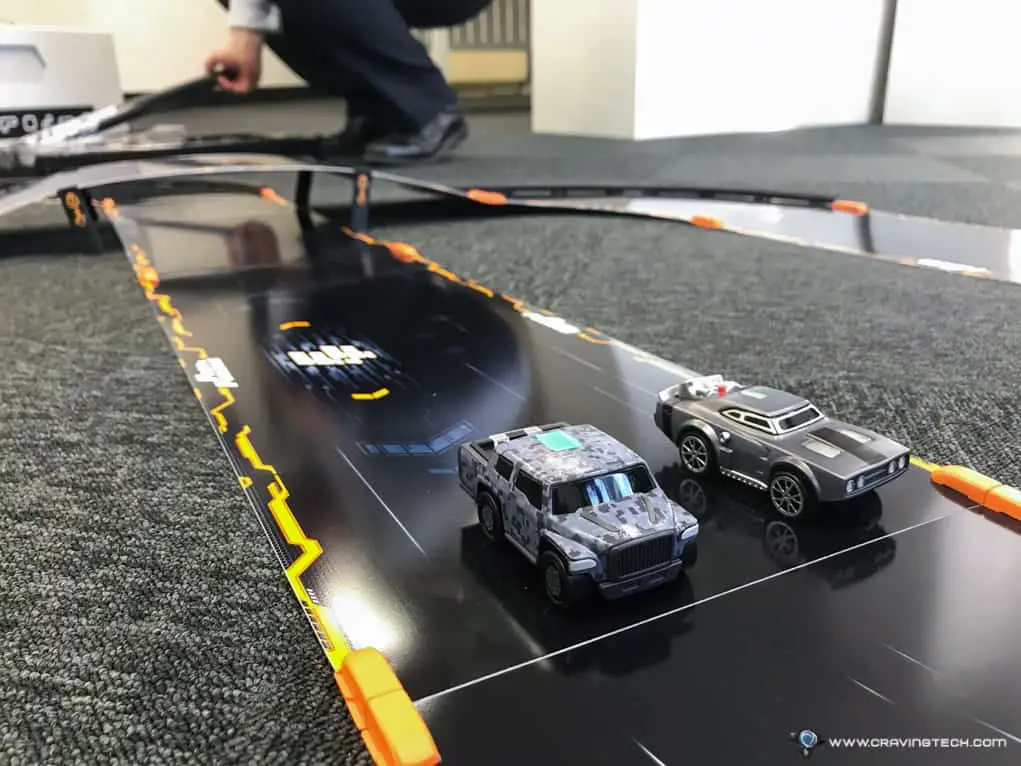 The track is easy to setup, thanks to the magnetised lanes design, and each lane piece snaps flawlessly. Each piece has Infra-red encoding patterns embedded in it with an IR transparent ink top coat for traction and protection.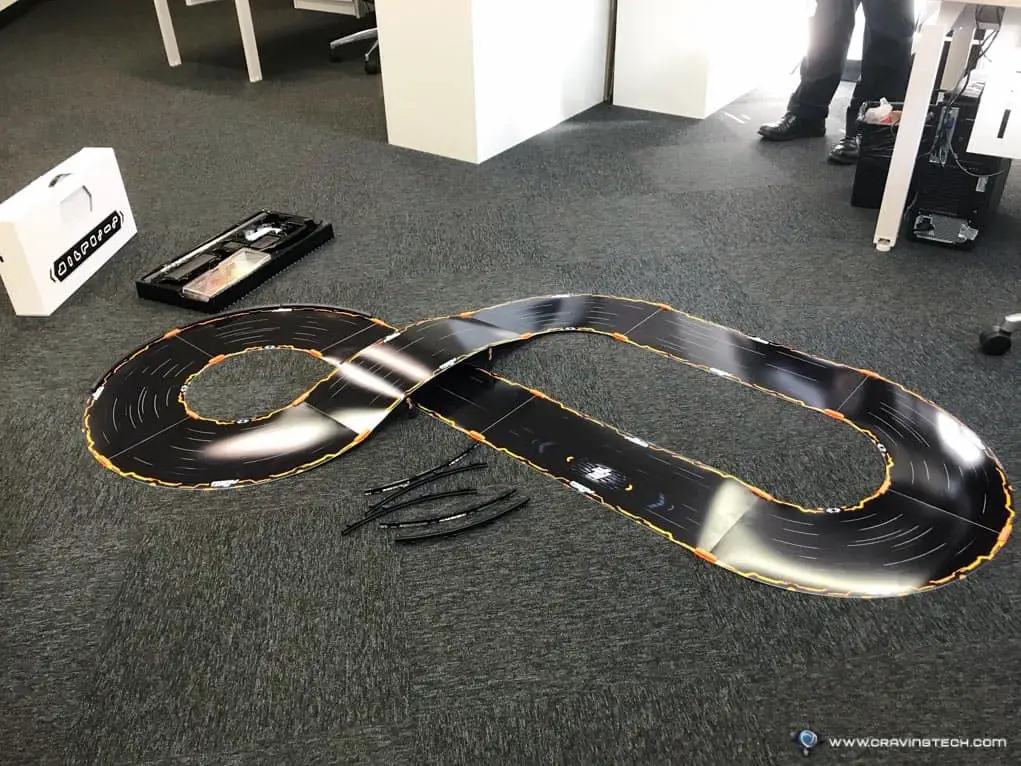 Setting up the lane only takes less than a minute and there are 8 possible lanes you can create in the Fast & Furious Edition, which offers more varieties of gameplay. And of course, if that is not good enough, you can purchase separate track lanes to expand your whole track later on!
Since the track lanes and the cars work together intelligently, Anki can design new, special lanes to spice the game up (the one included will hack nearby cars when you drive past it, but more funky things can be made available in the future).
Anki OVERDRIVE Fast & Furious Edition Review – Gaming Experience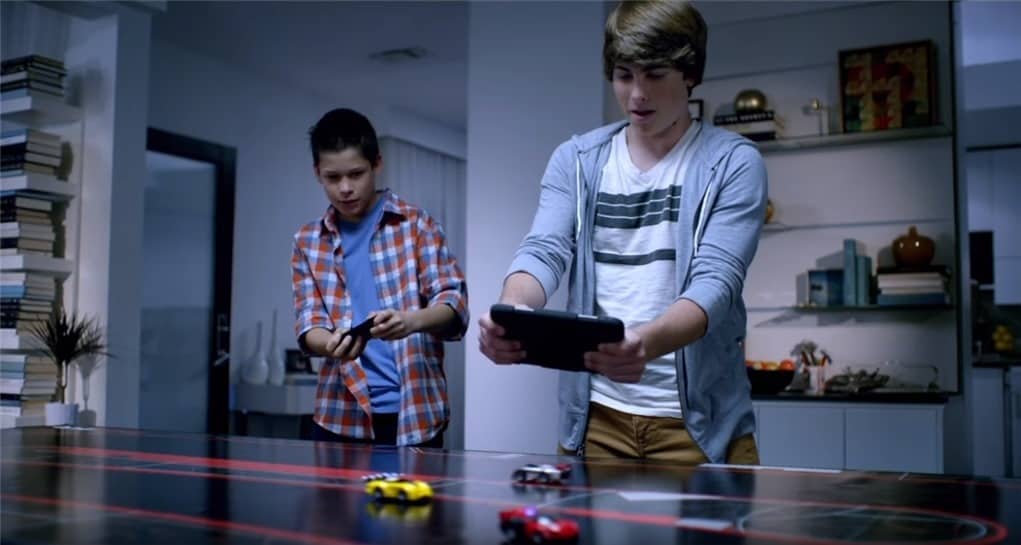 Through the smartphone app (available on both iOS and Android), you can accelerate, brake, and also fire your special weapon and execute abilities. As you play, more and more items can be unlocked and purchased using the in-game credits.
As such, this is not just a racing game, but a battle racing game where you can take down your opponents with both skills and the right weaponry!
Oh and it does not just stop there. Each car has their own pros and cons, so you can swap between different cars every other round and experience the game differently.
There's more. You can pick one of the available game modes to play so you can have a variety of gameplay, but using the same cars and sets.
If it's still not good enough for you, you can purchase an extra supertruck model which will unlock a new game mode called "Takeover", an all-out brawl for control of the supertruck. And of course, this means that there is a possibility of a new car type or model in the future to unlock another new game mode.
Anki OVERDRIVE Fast & Furious Edition Review Conclusion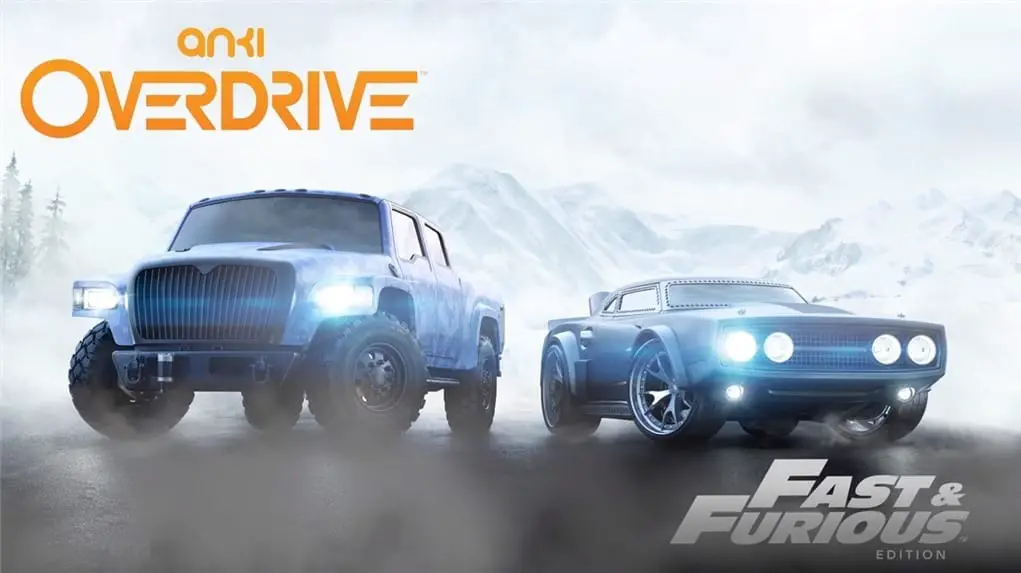 Anki OVERDRIVE Fast & Furious Edition truly is the ultimate car racing game with impressive gameplay and out-of-the-box, innovative remote-controlled cars on smart tracks. It is definitely not your standard RC cars game where you race in circles until you get bored with.
The tracks are varied and easy to set-up with expandable options, there are various weapons and skills to unlock and unleash to your opponents, and a friend can purchase their own Anki OVERDRIVE car to come and play with you locally.


Anki OVERDRIVE Fast & Furious Edition is not just a game for your kids, because even adults like myself are enjoying it. Like Cozmo, however, the toy is not cheap because of the built-in artificial intelligence and the research that have been thrown at it. You can get the Anki OVERDRIVE Fast & Furious Edition for around $299 AUD from JB Hi-Fi by the time this review is written.
Disclosure: Anki OVERDRIVE Fast & Furious Edition review sample was supplied for reviewing but all opinions are mine and not paid