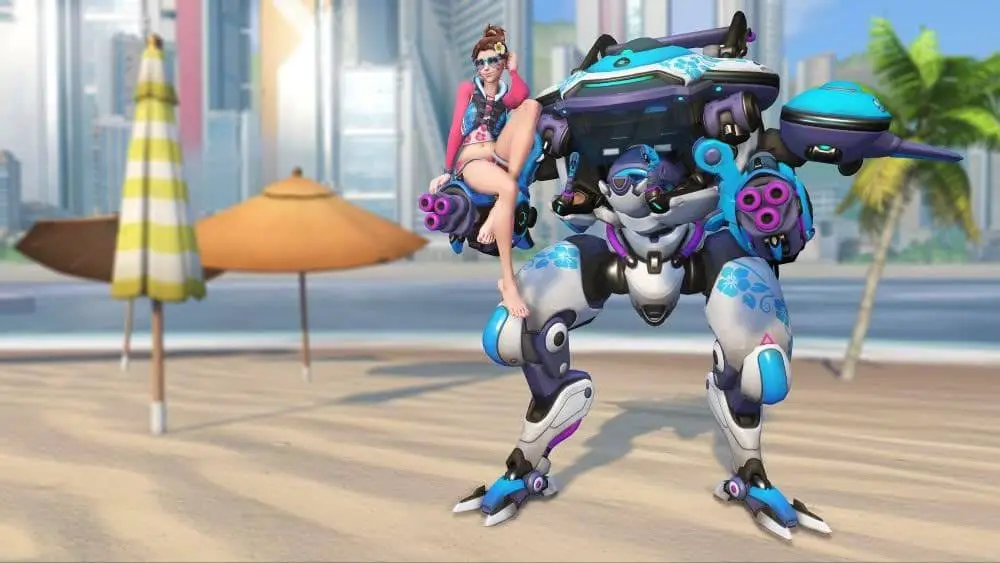 With over than 50 new skins, emotes, voicelines, highlight intros, and other cosmetics, Blizzard Overwatch Summer Games 2018 event has now gone live. It includes 6 new Legendary Skins for Ana, Reinhardt, D.Va, Winston, Roadhog, and Zenyatta.
The Summer Games starts from today (10th of August 2018) AEST until 31st of August 2018 AEST.
The event returns with Lucio Ball and the competitive version of Copa Lucio Ball with a new arena added, the Busan Stadium.
Along with the event's new cosmetics, a bunch of nerfs and updates to some heroes have also made it from the PTR to live:
Ana
Nano Boost

Now also instantly heals the target for 300 health
Range increased from 30 to 40 meters
Brigitte
Shield Bash

Cooldown increased from 6 to 7 seconds

Repair Pack

An option to control Brigitte's Repair Pack targeting sensitivity has been added under Options > Controls > Brigitte
Doomfist
Rocket Punch

No longer impacts Symmetra's teleporter
Now destroys Symmetra's sentry turrets without stopping his movement
Hanzo
Lunge

Cooldown increased from 4 to 5 seconds
Lúcio
Crossfade

Aura radius increase from 10 to 12 meters

Sound Barrier

Temporary shields granted increased from 500 to 750
Mercy
Caduceus Staff

Healing beam reduced from 60 healing per second to 50 healing per second
Moira
Biotic Grasp

Passive energy regeneration rate increased from 2 per second to 2.4 per second
Reinhardt
Barrier Field

Decorative insignia no longer protrudes from the shield's surface
Sombra
General

Reduced the size of Sombra's head hit volume
Symmetra
Photon Projector

Primary fire range increased from 10 to 12
Widowmaker
Grappling Hook

Cooldown increased from 8 seconds to 10 seconds
Zarya
Energy

Drain rate reduced from 2 energy per second to 1.6 energy per second

Graviton Surge

Radius reduced from 8 to 6 meters
Overwatch Summer Games 2018 Trailer:
To read more about the event in detail, head off to Blizzard's blog post.