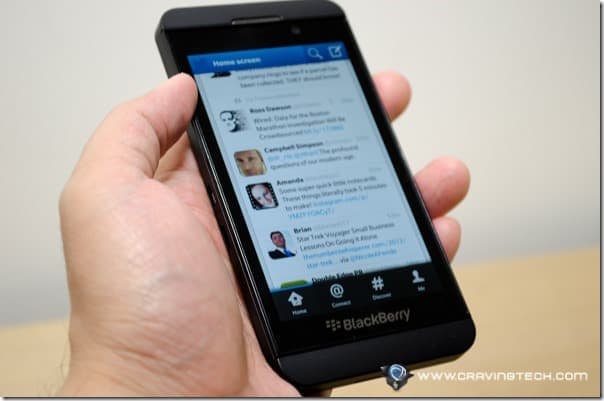 BlackBerry Messenger (or known as BBM) is one of the most popular mobile messaging services, currently only available to BlackBerry users. In some countries like Indonesia, BlackBerry is really popular and as such, most of them are communicating with one another through the BlackBerry messenger service.
Unfortunately for those who prefer using the iPhone, Android phones, or Windows phones, they will not be able to chat with their loved ones on the BlackBerry. Well, they can, technically, assuming Whatsapp (or other chat applications) is installed. Non-techie users don't really know how to install apps though (like my mom), and they mostly prefer to use BBM instead.
Well, no more. BlackBerry has decided that BBM will be coming to iOS and Android really soon. When? According to their blog post, it will be ready for the Summer 2013 (around July). Initial features that will be included:
The immediacy of BBM chats
Multi-person chats
Voice note sharing
BlackBerry Groups, where BBM users are able to set up groups of up to 30 people and share calendar, photos, files and more
I'm personally very happy to hear this news though this leaves me wondering. Why the move and what prevents BlackBerry users to migrate to the iOS and Android because of this change now? Earlier this morning, a friend of mine told me that he regretted buying a new BlackBerry 10 phone after hearing this news.
Whether this will actually increase the loyalty of BlackBerry users or not, only time till tell. If you haven't, you may want to check my BlackBerry Z10 review to find out about their new range of phones and BB10 OS.
Source: BlackBerry blog post