The best driver updater app for Windows can improve PC performance and bring a big difference between a quick, fluid experience and computer malfunction. You can thus use the best driver update apps for Windows on both laptops or desktop home computers.
What makes driver updater apps necessary? Many drivers are automatically updated, but not all of them are as effective as they may be. The best driver updater apps for Windows can do routine checks to find broken and out-of-date drivers. The best ones will even get you the most recent versions and download and install them.
A driver updater can help you update drivers and resolve common device problems. Additionally, you can update all drivers using the driver updater's schedule update option.
Best Driver Updater Apps for Windows 2023
1. Driver Booster: The best overall driver updater
Driver Booster, created by IObit, is still the best plan for updating drivers. A variety of functions are available in Driver Booster. You may either update each driver individually or all of your drivers at the same time as it checks a vast database of more than 8,500,000 drivers. Driver Booster offers a Silent Mode that prevents alerts from interrupting you while using a full-screen app and supports regular driver updates. The tool can identify outdated software and broken or missing drivers, allowing you to roll back your computer if an update goes wrong. It will also generate restore points within Windows to allow you to do so. Drivers may also be removed using it.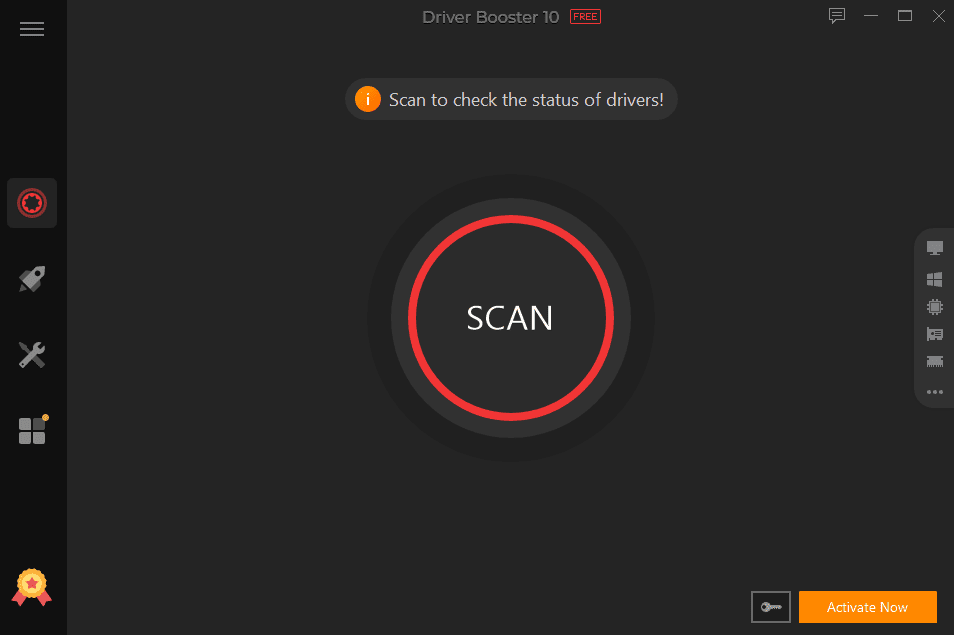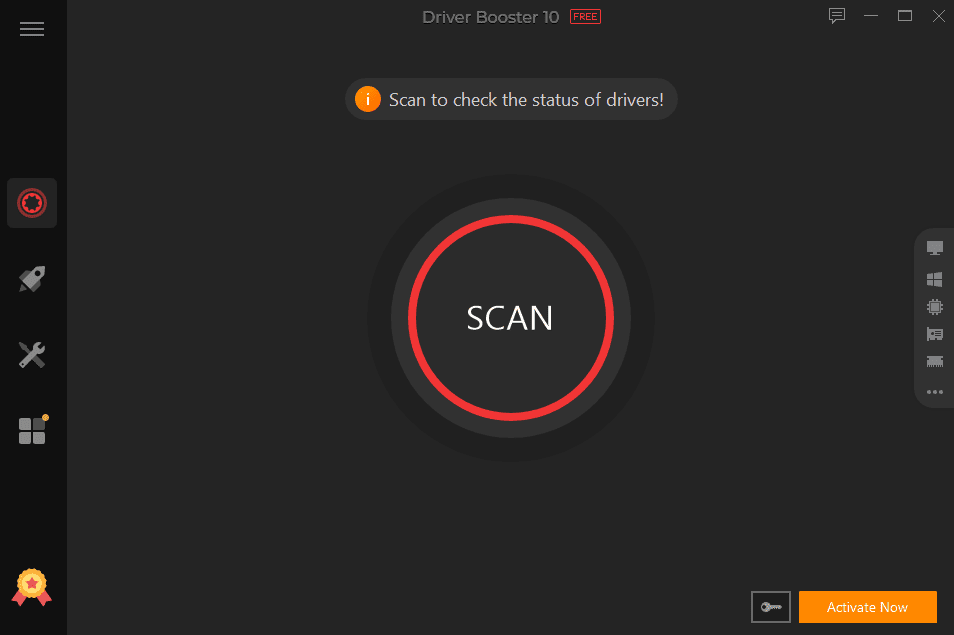 Smart additional options can be found in the Tools menu. Driver Booster has tools to automatically solve issues including a lack of audio, a low screen resolution, and network problems. Along with the ability to scan and update game components and Game Ready drivers, this tool also provides Windows software updates and an offline driver updater.
You can decide whether to update to the most recent or stable versions of drivers using Driver Booster. Only drivers that have passed WHQL tests can be displayed. The simple and clear interface offers a vast amount of functionality, too.
There is a free version of Driver Booster. No sign-up is required. In addition, a Pro version is available for $22.95 per year. The Pro version can scan 2 million more drivers and download them more quickly on three PCs.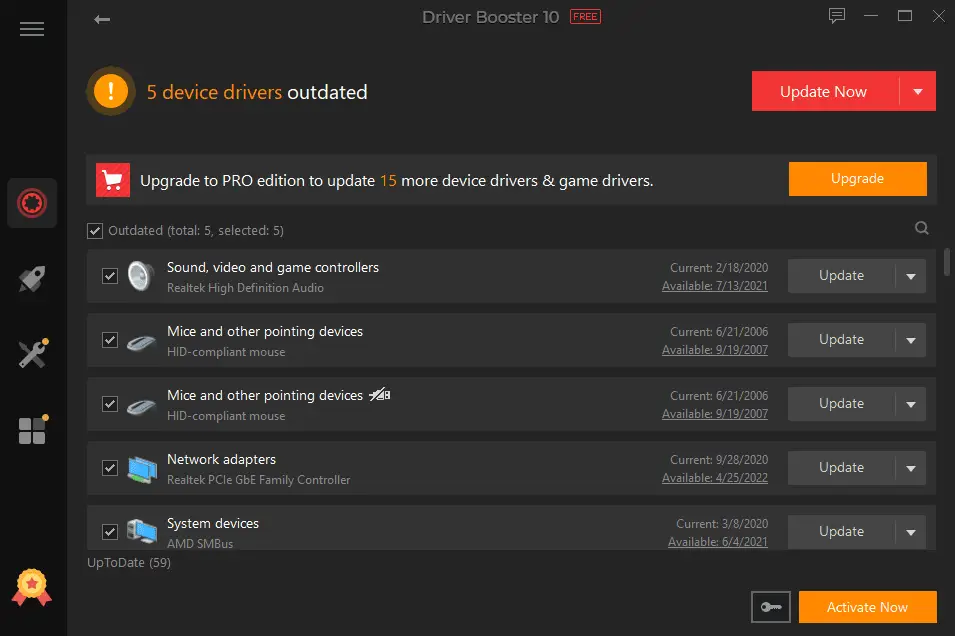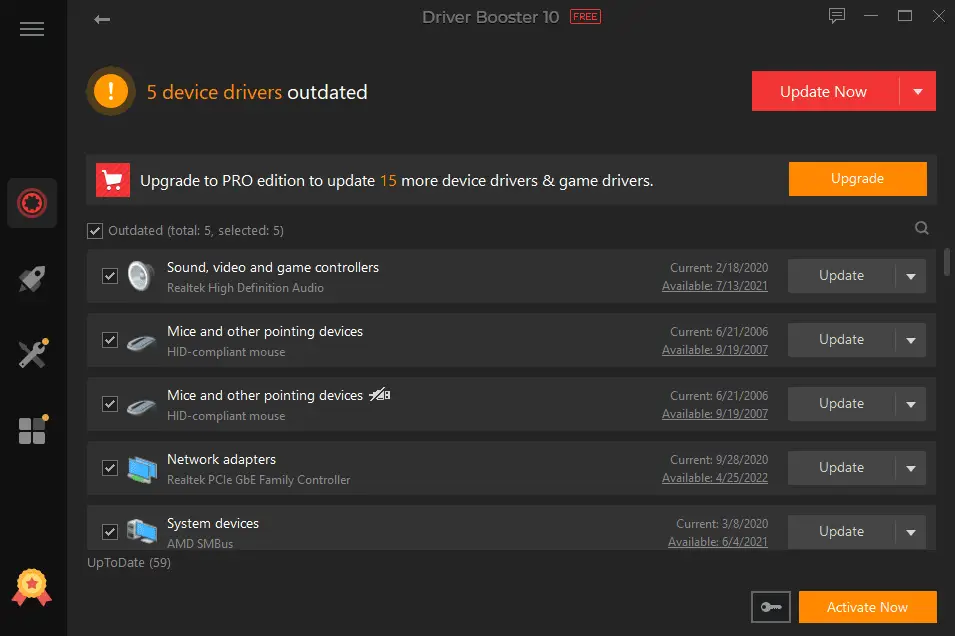 2. Driver Easy: The least complex app
There are Free and Pro versions of Driver Easy. The Free version allows you to download drivers but does not allow you to automatically install them. Both versions offer a wide variety of useful functions, such as the ability to scan for missing, malfunctioning, and out-of-date drivers. Additionally, you can scan your system while offline and download the right network drivers onto a different PC.
For the Pro edition, you must pay $29.95 for an annual subscription. A wider range of abilities is available to you, such as one-click downloads and installations within the app, automatic backups, built-in roll-back functions, and faster download times.
Additionally, Driver Easy features a user-friendly and stunning design with tools arranged logically and with driver information and certification details easily clear.
Driver Easy is an efficient and attractive app. If you're looking for a nice balance between features and accessibility, this is a great choice.
3. Driver Reviver: Quick to update drivers
Driver Reviver is one of the most user-friendly driver updates available. It includes an easy-to-use interface and a wide range of useful functions.
The basic functionality is definitely good. It checks for outdated, missing, and problematic drivers and provides details for each one. Driver Reviver displays the versions you now have loaded, the versions that are downloading, and the providers of those versions. You have the option of updating all of your drivers simultaneously or individually. Your old drivers can also be backed up and restored using this app. It comes in helpful if installing a newer driver doesn't go as planned.
For deeper control, Driver Reviver provides a number of options. You can configure the app to automatically scan your computer upon startup and to exclude specific drivers from updates. It scans from one of the biggest driver databases available and features a timetabled feature.
Although this app doesn't support offline installation, its user-friendly design and quick driver update make it a useful tool.
4. AVG Driver Updater: Dependable to use
It's a useful tool with strong fundamental functionality. It will check for outdated, missing, and faulty drivers, and it gives you plenty of information about the current version you have installed and its newer version so you can stay in control of what you're installing. In order to prevent hardware incompatibilities during the installation process, this app always installs drivers one at a time. You can update drivers one by one or all in a batch. Additionally, it makes a backup of your current drivers so you can go back in case something goes wrong.
The user interface is sleek and simple, and a free trial with full functionality is provided. After that is complete, using this tool to update any of your drivers will cost money.
The app scans over 8 million official drivers from top brands while having an extensive database. It's an excellent choice if you use traditional devices and want to maintain them well.
5. Driver Genius: Good choice with a variety of features
Driver Genius provides a wide range of functions and offers a flexible, hands-free upgrading experience. You may update everything with just one click when this app has been installed and your system is being checked out. In addition, Driver Genius is simple in that it can automatically back up your current drivers and restore your old drivers.
This tool can automate scanning and updating, remove outdated drivers from your system, and schedule tasks to free up disk space. Driver Genius includes a database of 4.5 million drivers, and you can set the download and backup folders' locations and receive alerts when new driver versions are available.  Additionally, for a better user experience, you can select silent installations and turn on hardware monitoring.
This app's Professional and Platinum versions each cost $25.95 and $35.95, accordingly. The latter one has more advanced functions, such as an SSD Speeder to enhance solid-state drive performance and extend its life, a System Booster to optimize system settings to make your computer run more quickly and smoothly, and a System Cleanup to delete unnecessary files and Windows built-in apps to free up disk space.
Frequently Asked Questions
What is a device driver?
Drivers are data files that inform the operating system of your computer and how to communicate with a specific piece of hardware. It may enable proper communication and operation between the computer and your devices.
Without drivers, you couldn't connect and operate the majority of computer hardware, including internal components like a video card as well as external gear like a mouse.
Why do I need to update device drivers?
The PC devices start to malfunction or stop operating completely. The driver is out of date and caused the problem. To get your device to function normally once more, you must download and apply the update.
Finding and installing a specific driver update is made simpler by a driver updater. The driver updater can help you find drives and manage them from a single location.
How to select the best driver updater apps?
Driver updater apps should have a few important features that will guide your choice.
Effortless Use
All of the apps we reviewed feature modern user interfaces with big, clear buttons. Many tools, like Driver Booster, for example, also allow you to backup and restore your current drivers, which is essential if the app downloads the wrong update.
Everything needs to be secure and the data sources need to be reliable when working with apps that control your machine on a system level.  If the app suggests a different source for the update, that creates serious concerns since it might not download the right driver or it might download malicious software.
For example, Driver Booster has a built-in scheduling feature if you don't want to manually check for driver updates once a week for each driver. You can use this to tell the app to check for changes every day or at any regular time.