Note: This is a guest post written by Jeeva Shanmugam – The Character.AI website is currently experiencing a 500 Internal Server Error. But no need to worry! This step-by-step guide will help you fix the error and get back to using Character.AI's powerful features quickly.
Whether you're a developer or a user, this article provides simple solutions to troubleshoot and resolve the 500 Internal Server Error on Character.AI. Let's begin and get your Character.AI experience back on track.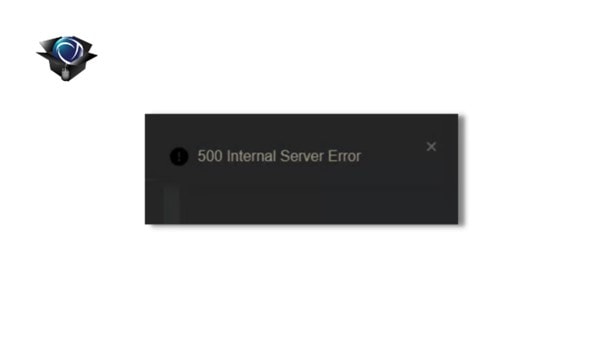 What is a "500 internal server error," and why do they occur?
A "500 Internal Server Error" is an error message that appears when there are problems with the server. It's usually not caused by anything you did wrong, but rather issues with the service or website itself. In simple terms, it means there's a problem with the server, and the website or service you're trying to access is having trouble. So if you see a "500 Internal Server Error," it's most likely because of a server issue.
How to Fix Character.AI: 500 Internal Server Error?
Character.AI servers have gained a negative reputation due to various problems such as server outages, frequent maintenance breaks, and waiting room issues. One possible reason for these issues could be the sudden increase in popularity, which has put a strain on the company's server infrastructure.
The company has been struggling to address these problems and ensure smooth server operations. When the servers experience outages or similar issues, users often encounter a common error code called the "500 Internal Server Error" This problem has become familiar to many users due to its frequent occurrence on the platform.
While server-side errors are typically the primary reason for problems, they can also happen because of lost packets, weak network connections, or problems with other connections. When these situations occur, Character AI may not be able to identify the specific cause of the error and will categorize it as a server-side error. Nonetheless, there are a few ways you can address it if it turns out to be the case for you.
Step 1: Wait and Retry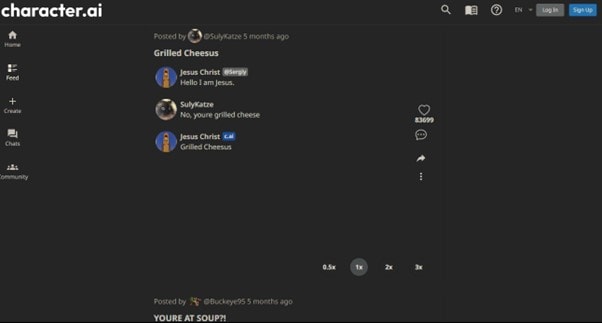 In this situation, the best approach is to be patient and wait for some time before trying again. If the issue is on the server side, it's likely that the developers are already aware of it and working on a solution. So, if you wait for a few hours, everything should be back to normal when you give it another try.
It's recommended to wait at least thirty minutes before attempting to use the service again. Many users have found that waiting for around thirty minutes usually solves the problem without any trouble.
Step 2: Check the Server Status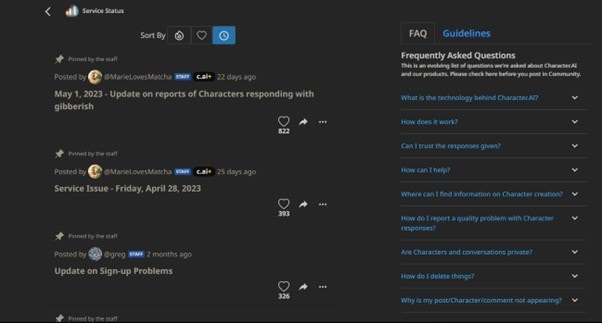 To confirm if the error you're facing is not caused by a temporary server issue or scheduled maintenance, you can quickly visit Character AI's official website or social media platforms. They usually update users about any known issues and provide estimated timelines for resolving them. By staying informed through these channels, you'll know if there are any ongoing server problems and when you can expect the error to be fixed.
Step 3: Clear Cache and Cookies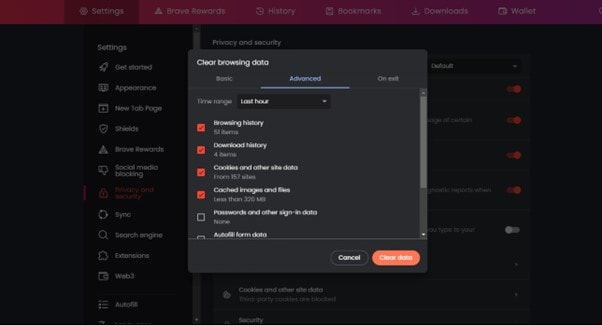 To solve the problem you're facing, try refreshing the page you're on. Sometimes, a simple refresh can fix temporary issues that may be causing the problem. Additionally, clearing your browser's cache and cookies can be helpful. This will remove any stored data that might be conflicting with the current page. It's like starting with a clean slate and can help resolve the problem.
Step 4: Restart your Browser and WiFi Router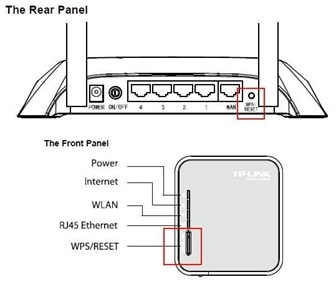 If you're having trouble with your internet connection or experiencing issues while using Character AI, here's a simple solution that often helps. Try restarting your web browser and Wi-Fi router. This might sound basic, but Character AI relies on a lot of data and each piece of information is important for it to understand and respond accurately.
If there are any problems with your network connection, it can cause the AI to malfunction and display a "500 internal server error." To fix this, start by closing and reopening your web browser on your computer or phone. Additionally, disconnecting and reconnecting your Wi-Fi router could also resolve the problem. Give it a try and see if it works this time.
Step 5: Contact Character.AI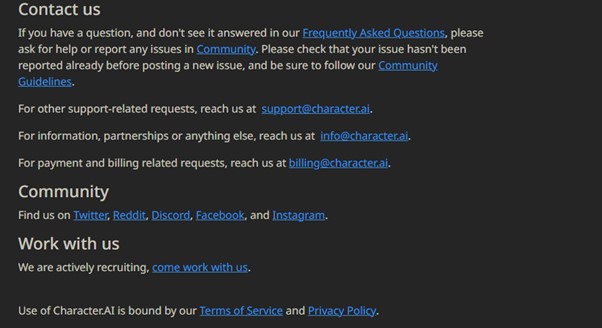 If you've followed the steps mentioned above and still can't fix the "500 Internal Server Error," it's time to get help from Character AI's technical support team. They are experts at troubleshooting and can assist you in resolving the issue. Remember to provide them with as much detail as possible about the error and the steps you've already taken.
To contact Character AI's technical support team, send an email to [email protected]. This email address is also suitable for any other support-related questions you may have. You can also check the FAQ section on the Character AI website to see if your question has already been answered. If you prefer a more interactive approach, you can visit the Community section on the website. There, you can post your questions and get assistance from other users.
Wrapping it Up
In conclusion, encountering a 500 internal server error in Character.AI can be frustrating, but with the right approach, it can be resolved effectively. By following the troubleshooting steps outlined in this tutorial, you can identify and address the underlying causes of the error.
Remember to check for server configuration issues, clear cookies and cache, or contact the support team. By implementing these solutions, you'll be able to restore the functionality of Character.AI and get back to using it smoothly. Thanks for reading.