Note: This is a guest post written by Ally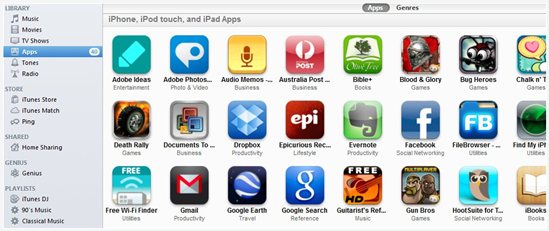 There used to be a time where if we wanted to order something, like a pizza or some flowers, we would have to pick up the phone, but not now. Now there is an app for it, in fact there is an app for almost everything these days. Many people have caught onto this new "gold-rush", with some developing apps so popular they have made millions. Fancy designing an app of your own? Here's my guide to becoming an appllionaire!
InstaShift and Wix recently released the formula to becoming an app millionnaire: $2.45 (average app price) x 0.7 (developers cut 70%) x 581,395 apps sold = $1,000,000 (almost).
First of all you need an idea. This may not come straight away and many developers fail before they succeed. Use your own experiences to see what is missing or what may make people's lives easier. There are companies out there who's business is made by asking people to send in their ideas and then they cover the production costs and you receive 25% of any profit made.
Alternatively, do it yourself by using a site such as GameSalad which works like a jigsaw, meaning you need no prior knowledge of programming. This is what Phil Lethbridge did; writer of the Zombie Pong app. Developing apps for Android is free however Apple charges £59.00 per year for a developers licence.
Once you are happy with your app, you need to submit it. This can take between one and two weeks. For Apple you also need to say which device it is designed for and the lowest operating system (OS) it will work on. Android are not quite so strict as apps can be downloaded from websites as well as Android Market. Remember though that neither will accept apps which are obscene or damage or control devices. Jon Hamblin of 'Say What You See: The Collection' says that despite Apple testing all apps, this is not foolproof and their app was released early and had a glitch. This resulted in people being able to download the app despite it not working on their device. They fixed the problem within minutes but had to resubmit it to Apple starting again.
Once your app is available for download, you need to let people know it is out there. Most probably your budget is £0 to minimal but social networking sites, such as Facebook and Twitter (both available at the Blackberry apps world), can prove extremely useful for this and they're free! Malcolm Barclay developer of London Tube Deluxe says "The best thing Apple can do for you as a developer is promote your app in iTunes – it will send sales into the stratosphere."
Now people are downloading your app, you can start making money; after all, this is why you did it, right? Marcus 'Notch' Persson quit his job as a games developer to write his app Minecraft. Over 9 million downloads and priced at £14.99, Minecraft has generated £20 million in one year, which has surpassed Persson's expectations. Wooji Juice's Solo Synthesiser allows people to create music and is free to download with paid upgrades. Matthew Rosenfield developer for Wooji Matthew Rosenfield developer for Wooji has said they now find it harder to stand out against giant corporations who have larger budgets.
Once people are playing and using your app, you may get feedback that you need to make some adjustments. Alex Fleetwood developer for Boardgame Remix has recommended keeping your followers interested with timely downloads, upgrades and freebies. This could well mean two weeks of work for you just for a 30 second update for the user.
All in all there are over 500,000 apps available on the market today. So, now you know how it's done, will yours be app 500,001?
Note: This guest post was written by Ally, a tech, gadget and design fan.