Note: This is a guest post written by Rob Clymo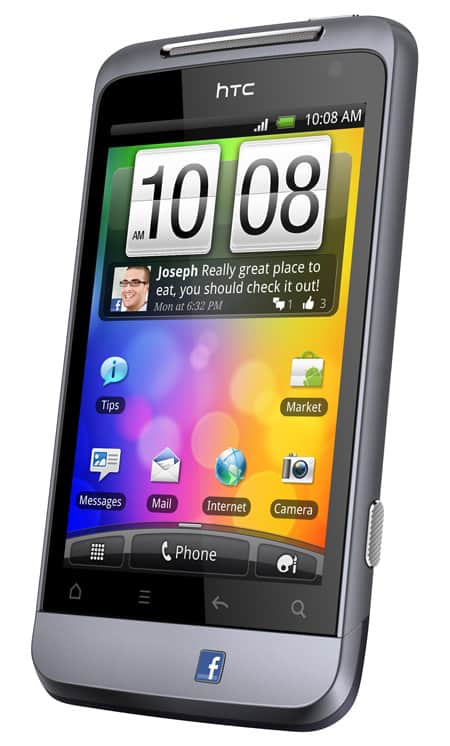 When it comes to choosing a smartphone at the moment then we're faced with endless options and currently one of the most popular routes to go is via the Google Android operating system. Handsets running this OS are now selling like hotcakes and the available range of phones grows ever bigger by the day.
So far this year we've seen a wealth of new models too, with many of them making a perfect choice as either a first-time device or a replacement for an existing smartphone you may have. Android is endlessly popular because it has established itself as a simple but effective OS that can be relied upon to cope with most chores that users throw at it. Better still, there are also countless apps that can be installed on these phones thanks to the Android Market.
What to buy?
So what do you spend your hard-earned cash on when it comes to an Android phone then? After all, not everyone wants a contract phone, but the good news is that you can also snap up something like the HTC Salsa on pay as you go and enjoy the power and productivity a smartphone provides, without the contractual tie-ins that some people get locked into.
With money tight for many of us, this is often a convenient way to go about getting a new handset, although many PAYG deals might require you to pay for the handset outright, which could be potential downside if you're strapped for cash.
Make and model
Taking a whistle stop tour through just a few of the available handsets for this year though does reveal an exciting range of devices that suit all kinds of user needs. We've already mentioned the HTC Salsa, which is a great little phone, but there is also plenty to choose from when it comes to high-end handsets, including the HTC Incredible S. This phone features a whopping 4-inch Super LCD screen, an 8-megapixel camera plus LED flash, along with a front-facing 1.3- megapixel lens too.
Meanwhile, the HTC Desire S is an improved version of the earlier Desire, which was a real hit with Android fans. The latest incarnation sports a 3.7-inch screen along with a sumptuous new version of the Sense interface. This allows for excellent use of the Android features on-board while the design of the phone is slightly smaller than older models and has glorious lines that will be the envy of all your friends. Assuming they haven't bought one themselves that is.
Elsewhere, lookout for the Motorola Atrix, a dual-core processor affair that also boasts a great design. The clever thing about this model is that it has all of the usual smartphone toys, but also has the capacity for being turned into a media and entertainment hub thanks to its docking station option. There's a cracking 4-inch screen, great battery life and a 5-megapixel camera that produces a formidable all-round package. Expect speedy performance too from that extra processor power.
Sony Ericsson has also brought out a new range of Xperia models recently and these too make wonderful choices when it comes to the Android experience. The Neo, for example, has a fabulous design and build quality but also boasts an awesome little camera with an award-winning Exmor lens. It's HD ready too, so not only can you shoot high-def footage but you can also watch it on a compatible TV via the HDMI connector that comes built-in alongside a raft of other connectivity options.
That's just a few of the latest models for 2011, but if the burgeoning Android handset market is anything to go by, we'll be seeing plenty more where that came from before the year comes to an end.
About the author: Rob Clymo writes for Mobile Phone Genie, the the online advice portal for mobile phones.