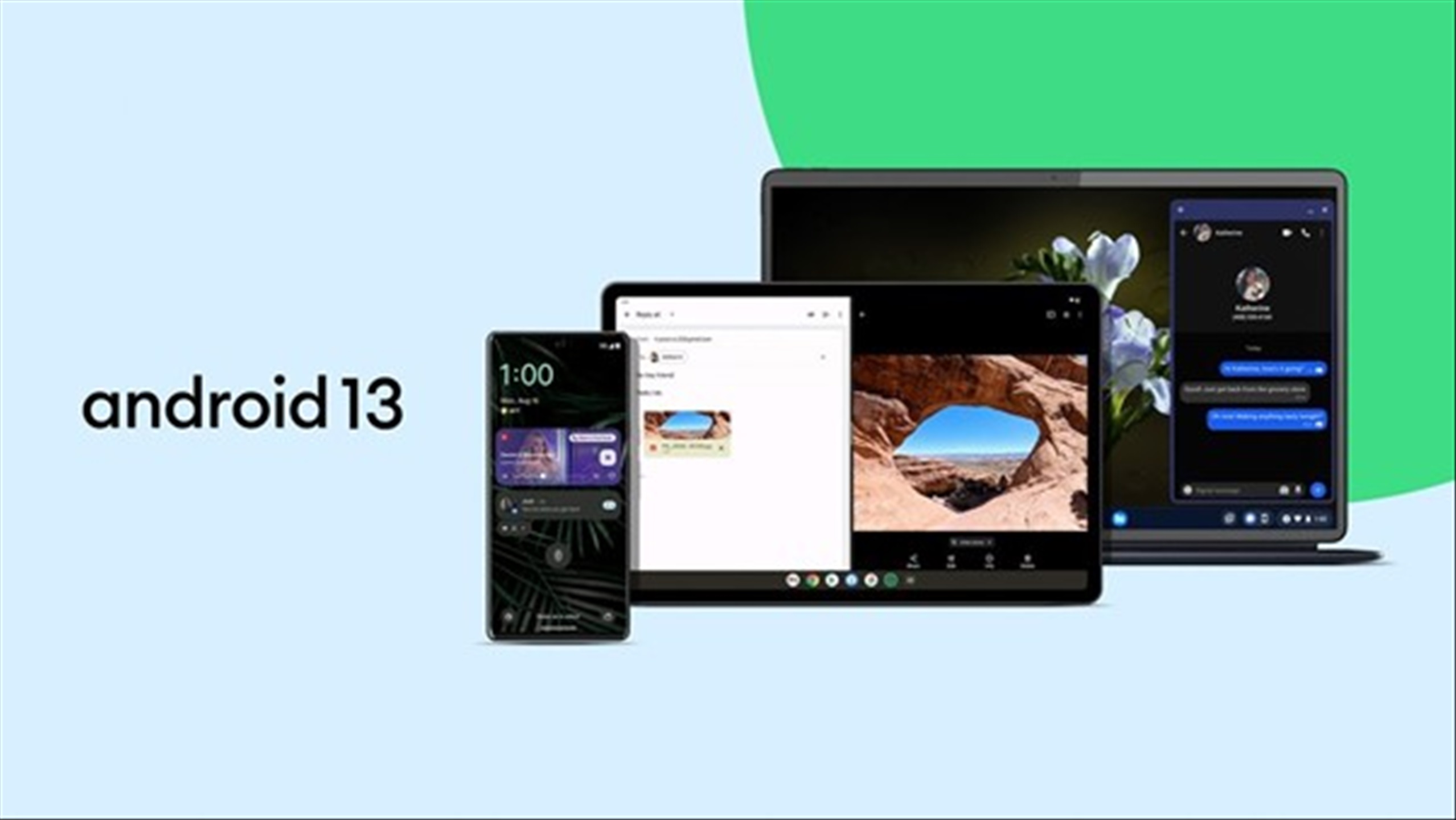 Note: This is a guest post written by Jeeva Shanmugam
The public version of Android 13 is finally rolled out to Google Pixel smartphones, after going under several beta tests now it is officially available with smaller tweaks and security advancements
In upcoming months the public version of Android 13 will be rolled out to other Android smartphone manufacturers like Samsung, Oneplus, Asus, and many more.
However, one smartphone that probably won't get an Android 13 update in a rush is the Nothing Phone (1). The organization has affirmed that Android 13 will not be accessible for the smartphone until the primary portion of 2023 and that implies it could show up after the expected time of June.
Straight off the rip, the Android 13 comes with minimal tweaks but this time Google has paid attention to improving smaller advancements, like adding colors to Material You, redesigning Audio Output Picker, adding features to the menu bar, updates to QR Scanning, Panlingual advances for a specific application, and much more updates for productivity.
We can talk about the Android 13 features, there are several smaller tweaks but I will tell you the best updates of Android 13 that will be helpful for most Android users.
Top 6 Android 13 features
1/6 – Per App Language Preference in Android 13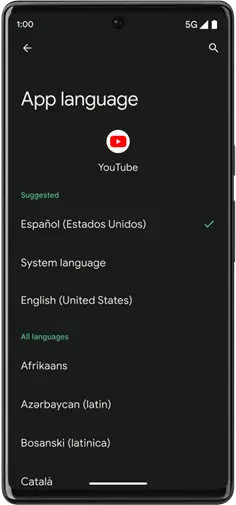 This feature will be very useful when English is not your native language, in general users will set their preferred language under the phone's Settings option but that will change the overall language output of the phone into the selected language, in Android 13 users can easily set one language for a specific app.
If you want to set YouTube in Spanish you can do it easily under the phone's Settings > Language and Input > App Language. Only YouTube will stream in Spanish, and the rest of the applications will run in English as usual.
This feature will be very useful if you are learning a new language or you prefer a specific app to run in a particular language. You can do it in the Android 13 update.
2/6 – Themed App Icon in Android 13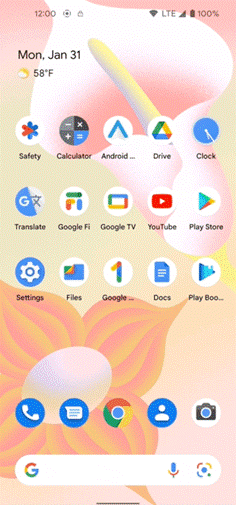 The Material You feature was a huge success for Google, it extracts different color presets from the wallpaper and changes the overall color format of the phone according to the preset you choose.
Last time the themed app icon was not well optimized, but in Android 13 Google has optimized it well now users can easily change the color of an app icon according to the Material You color preset you choose.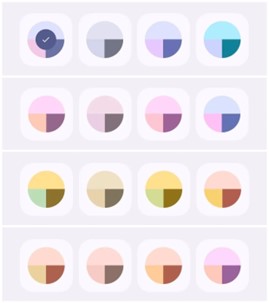 But still, Google doesn't allow users to customize their color presets, in addition to it, google also added 16 different color presets in Material You, that extract colors from the nook and corner of your phone's wallpaper.
3/6 – Clipboard Preview and edit in Android 13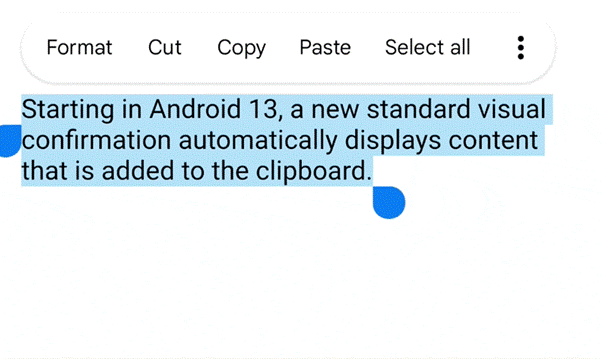 In Android 13 users can easily edit the copied text in the clipboard itself, you will see a pencil icon after you copied a text, and when editing is done you can easily paste the context into any platform. The framework shows a standard visual confirmation when a context is copied to the clipboard, also users can easily make calls and send messages if they copied a number.
Gboard likewise naturally clears your clipboard history after a particular time. As per the people over at 9To5Google, Android 13's clipboard history will be cleaned off within 60 minutes.
4/6 – Spatial Audio with Head Tracking in Android 13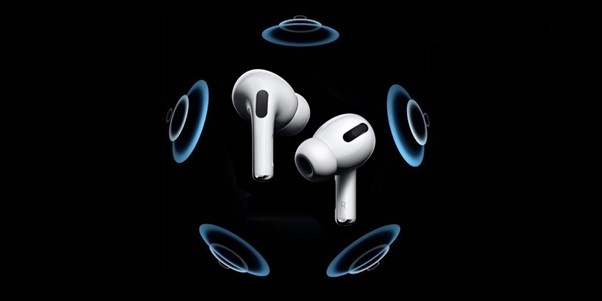 Most people don't know about the exact usage of Spatial Audio even people don't get what Spatial Audio does. Let me explain to you in brief, Spatial Audio is a 3D sound innovation that makes a more vivid soundscape with viable Apple devices by utilizing a dynamic head tracker. With Spatial Audio, Apple says that sounds can be set practically anyplace in half of the globe.
One of my most awaited features in Android, I love spatial audio support in Apple, that is insane, if the same feature comes natively with Android 13 that would be a great deal.
iPhone's most famous and exclusive feature is spatial audio and now it may come with the pre-release of Android 13, Esper's Mishaal Rahman has revealed that the current, pre-release work of Android 13 completely upholds spatial sound with head tracking features on viable devices.
Let's look at some Security and Privacy updates in Android 13
5/6 – Safer Exporting of Context in Android 13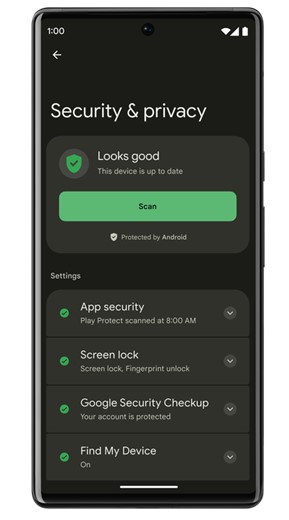 The first security update of Android 13 is to help make runtime recipients more secure, Android 13 permits users to determine whether a broadcast receiver in your application ought to be sent out and noticeable to other applications on the device.
Assuming the transmission recipient is sent out, other applications could send an unprotected broadcast to your application. This trading setup, which is accessible on applications that target Android 13 or higher, can assist with forestalling one of the fundamental wellsprings of application weaknesses.
6/6 – Photo Picker in Android 13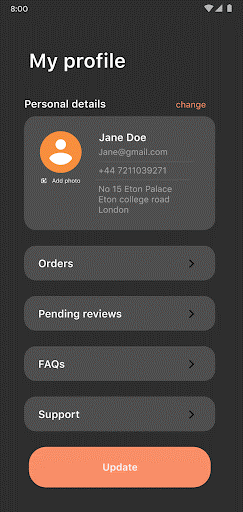 One of the most useful updates for either Android or iPhone, Android 13 brings a Photo Picker feature which restricts app permission, users can select particular photos or videos such as profile pictures, cover photos, or videos instead of giving the whole library access to an app.
The photo picker feature enables improved protection to users on the grounds that your application doesn't have to pronounce any runtime authorizations. Furthermore, the photo picker gives an inherent, normalized UI for applications, which makes a more predictable user experience.
---
These are the 6 main advancements in Android 13 I would see, all other smaller tweaks come with bug fixes and improved user experience.