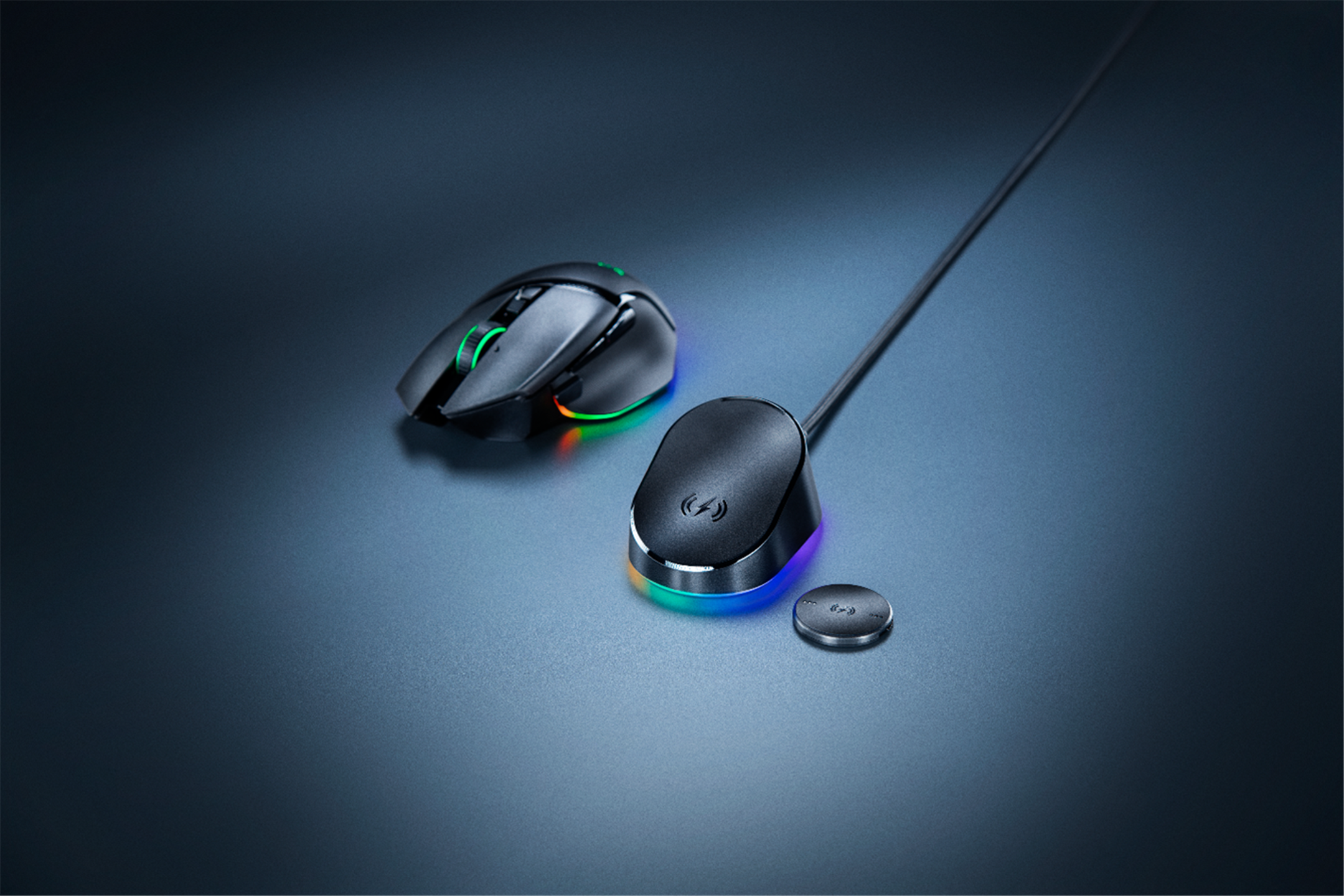 Razer's next-gen wireless gaming mouse is here! They're surely hard at work as we've just seen the release of their new DeathAdder V3 Pro about a week ago or so. The new Basilisk V3 Pro is the successor to the Basilisk V3 and the even older Basilisk Ultimate, which I used and loved (check my review out if you haven't).
The new Razer Basilisk V3 Pro comes with a Razer HyperScroll Tilt Wheel, Razer Optical Mouse Switches Gen-3, 10+1 programmable buttons, Razer HyperSpeed Wireless, Razer Focus Pro 30K Optical Sensor and new optional accessory to charge the mouse conveniently: Razer Mouse Dock Pro and Wireless Charging Puck.
The mouse is definitely powered by many of the latest Razer's proprietary technology and it's one of the most Razer powerful mice ever. It also features more customisability as it comes with 13-Zone Chroma Lighting with Full Underglow.
But for me, there is another more interesting news. When the new Wireless Charging Puck is attached to the mouse, it makes the mouse Qi-certified. Combined with the new Razer Mouse Dock Pro with integrated 4000 Hz Transceiver, you get a seamless & convenient wireless charging, plus 4000 Hz wireless polling rate support.
With 4000Hz wireless polling rate, this is also a mouse that can be utilised competitively and gain advantage over your enemies.
The Mouse Dock Pro literally brings back all the memories I had with the first, original Razer Mamba that came with a dedicated charging dock (I think it was the first in the gaming industry – if I'm not mistaken). It offers convenient because hey, everyone hates having to plug a cable to their mouse to charge every few days of the week.
The new dock seems to be easier to attach into as well, rather than having to match the charging pins into the dock's ones.
The mouse weighs 112 grams though so it may be too heavy for some, but considering it has all the goodies, bells-and-whistles, you can't complain (RGB adds to a mouse weight, along with other things).
Razer Basilisk V3 Pro Australia Pricing and Availability
Razer Basilisk V3 Pro
$289.00 AUD
Coming soon to Channel & Retail Partners
Razer Mouse Dock Pro
$129.99 AUD
Coming soon to Channel & Retail Partners
Razer Wireless Charging Puck 
$19.99 USD
Razer.com & Razer Store – August 23, 2022
Global at participating online retailers – August 23, 2022
Razer Basilisk V3 Pro + Wireless Charging Puck Bundle
$169.99 USD
Razer.com & Razer Stores – August 23, 2022
Basilisk V3 Pro + Mouse Dock Pro Bundle
$199.99 USD
Razer.com & Razer Stores – August 23, 2022