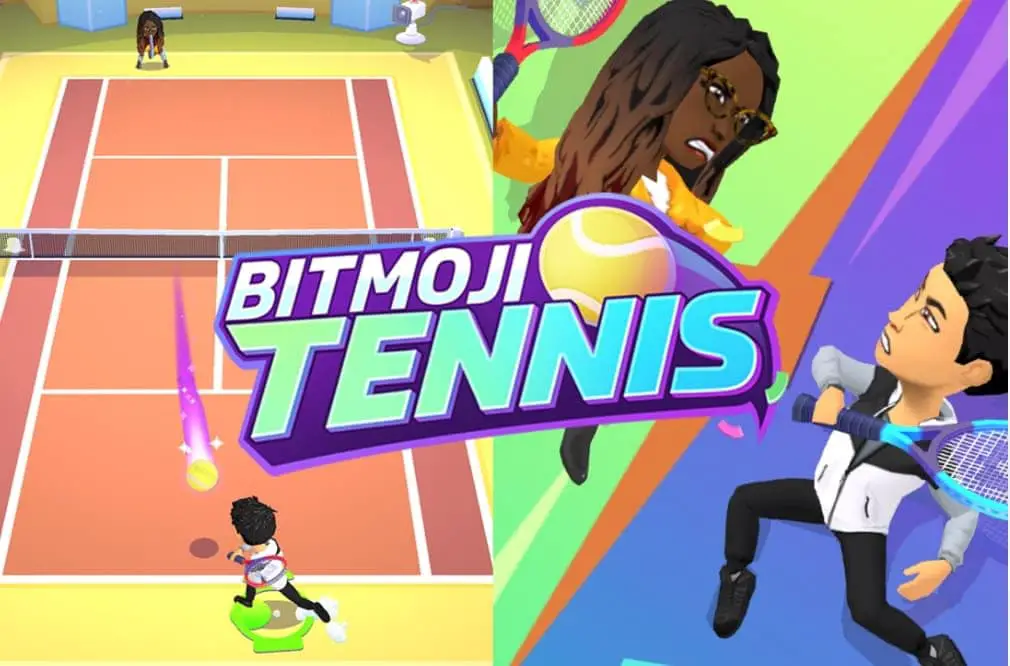 I love playing tennis. Well, in video games to be exact. While we've been enjoying Mario Tennis on the Nintendo Switch almost every weekend with a bunch of friends, there is another fun, tennis multiplayer game to play with friends on your smartphone.
And that is, Bitmoji Tennis on the Snapchat.
I'm on Snapchat with my wife and we frequently use Bitmoji to express our feelings and just for fun at times. Now that she's overseas for a business trip, Bitmoji Tennis is definitely a fun way to stay connected and have fun together at the same time.
The use of Bitmoji is a very clever idea for a more personalised game, especially if you've been using Bitmoji frequently to chat with your Snapchat friends.
The game uses taps to move your character across the screen, and by tilting the phone to aim where you want the ball to go. It's simple and fun.
Bitmoji Tennis gives you the option to play Solo but of course, it's more fun to play with a friend (or my wife, in this case).
To play Bitmoji Tennis on Snapchat, Open a Chat or Group Chat and tap the rocket icon in the Chat Bar to launch Snap Games. Tap 'Bitmoji Tennis' in the game drawer. You can later have the option to invite a friend in.
Bitmoji Tennis is created by Snap Games Studio and of course, it's free to play.