Jabra Elite 45h Review – Jabra Elite 45h comes as an option to those who do not need the high-end headphones with active noise cancelling like the Elite 85h, but want to have an on-ear experience compared to in-ear earphones like the Elite 75t (or Elite Active 75t).
With a lightweight design and 50 hours of music lsitening for just AU$179, Jabra Elite 45h is a tough one to beat.
Packaging
Design & Features
Design wise, the Elite 45h is quite minimalistic and looks really small. If you dislike bulky headphones (no matter how good the sound is like this Blue Sadie), you'll fall in love with the Elite 45h at first sight. It only weighs 160 grams and you'll barely feel it when it's on your head. A carrying pouch is included and again, you can barely feel the weight inside your bag.
And you'll need this comfort if you are going to listen to music for hours with the Elite 45h. Thankfully, the awesome-long-battery-life makes it even more possible for a lengthy music listening session.
If you've ever run out of battery when you are just about to walk out of the door, you can charge it for 15 minutes through USB-C to get 10 hours of listening time.
Like all Jabra audio products I've reviewed here at Craving Tech, the sound quality never disappoints. While it is not as good as the bigger brother Elite 85h, you'll be very pleased with the Elite 45h. Surprisingly, the Bass can be felt rumbling but if you are not a fan, you can always customise it further from the app. Jabra's My Sound can even tailor your music listening experience, making it more personalised to your liking.
With 2 built-in microphones, Jabra also guarantees you to get good call quality even when you are outdoor or on a busy train. Sadly we are still in isolation here in Melbourne, so I haven't really tested the Elite 45h inside a train or on a busy, Melbourne CBD traffic.
I did take it out a few times for my walk exercises outside and the experience was great. I could totally get immersed in my music while walking my dog, and the lightweight design really hit the spot. The ear cups are rather small though even for my small ears, so it doesn't really offer the best passive noise isolation compared to other headphones. But if you still like to be able to hear your surroundings a little bit, it's perfect.
The controls are pretty basic (though they can be changed with the app) and there is no music's auto-pause when you take the headphones off.
Jabra Elite 45h Review Conclusion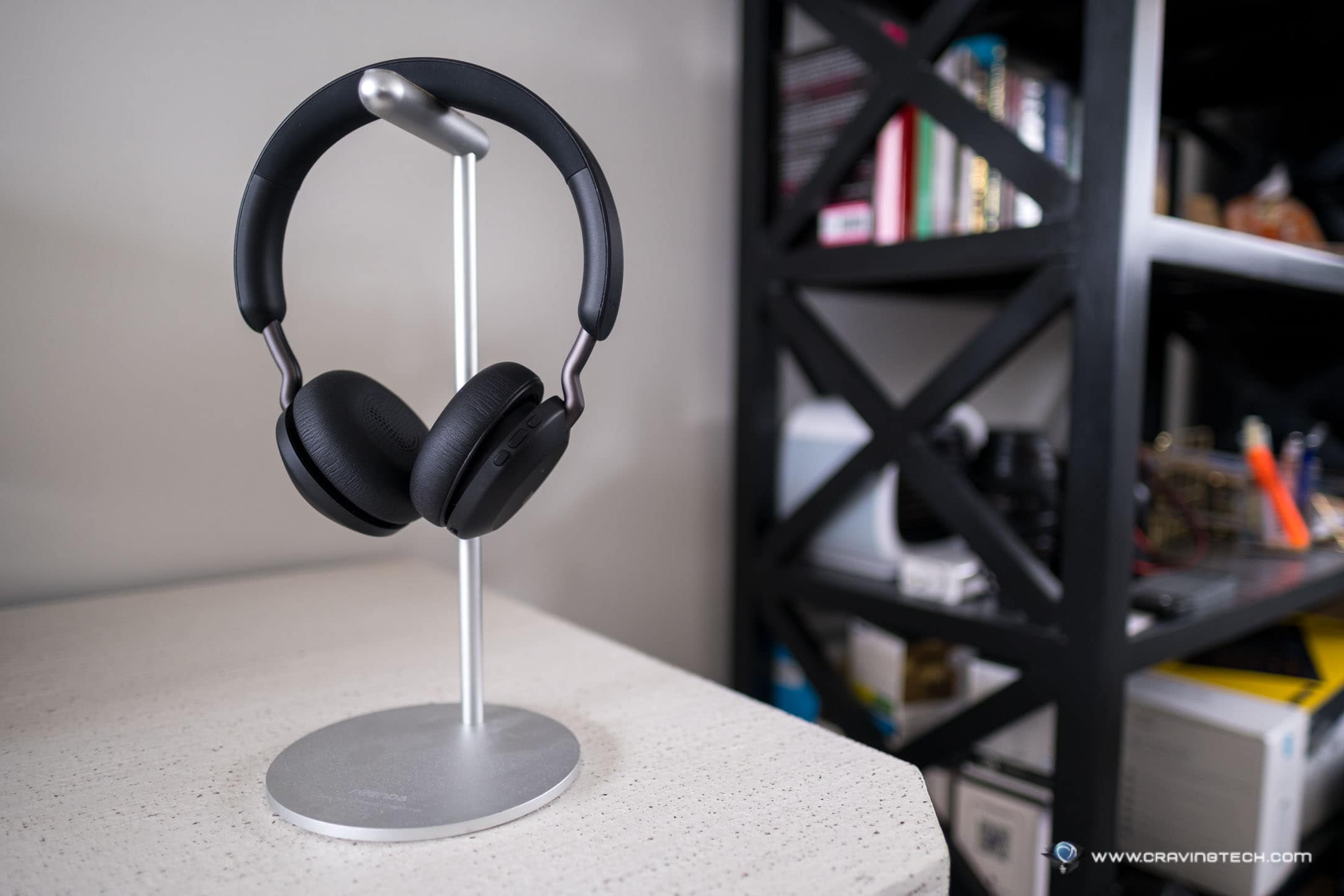 Jabra Elite 45h is a great, new entry for music listeners who don't need Active Noise Cancellation for their music listening needs. And with the focus of lightweight design, long battery life, and great sound quality (for both music and calls), Jabra Elite 45h is a tough one to beat for just AU$179 RRP.
The bass is quite powerful and if you want it to shine, you can further personalise your audio & the control buttons through the free app.
Disclosure: Jabra Elite 45h review sample was supplied for reviewing
Jabra Elite 45h Review
Summary
Feature-packed Bluetooth headphones with long battery life and good sound quality
Pros
Lightweight & slim design
Long battery life
Good sound quality
Unexpected, thumpy bass
Bluetooth 5.0, USB-C
Cons
No auto-pause and play
Doesn't cover all the ears for passive noise isolation