ROIDMI X30 Pro Review – ROIDMI X20 vacuum cleaner and mop in one (also known as ROIDMI NEX Storm) was selling like hotcakes and we were quite amazed with the design and performance (make sure to check our review out). At Indiegogo, it received 1,700% over its original goal of raising $46,761.
ROIDMI doesn't stand still, though. They are now focusing their eyes on their next generation model, the ROIDMI X30 Pro. The project is already up at Indiegogo and is even better received than the X20! The project now has a whopping 3,350% over its original goal of raising $7,793 and rising fast.
Thanks to ROIDMI, we've actually got an early ROIDMI X30 Pro review unit to test and review here at Craving Tech. And if you are wondering whether the new model is far more superior and worth an upgrade from ROIDMI X20, the answer is "oh yes, without a doubt!".
Packaging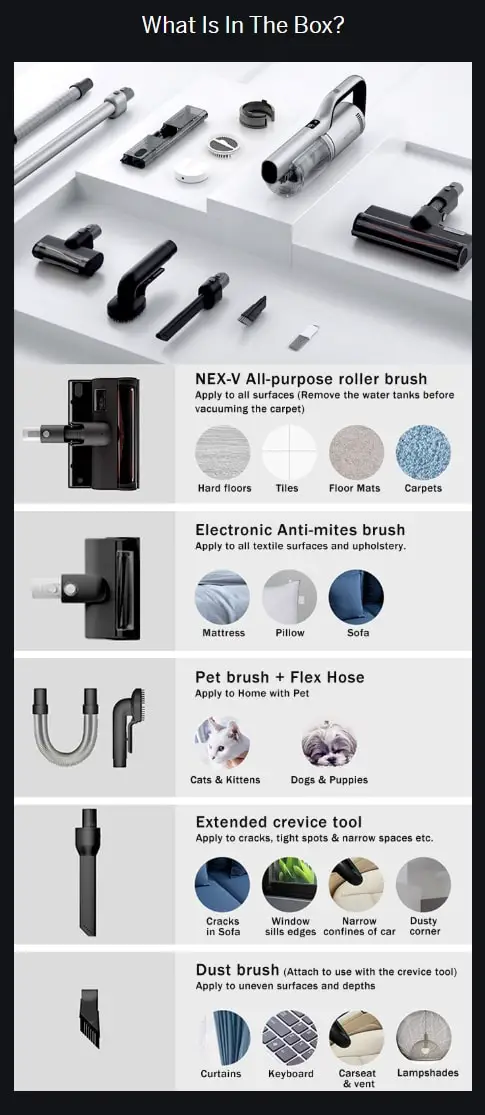 The packaging is dense pack with attachments and you definitely get all sorts of different ones for cleaning around the house. The ROIDMI X30 Pro even includes a really good grooming attachment for your pets.
Design & Features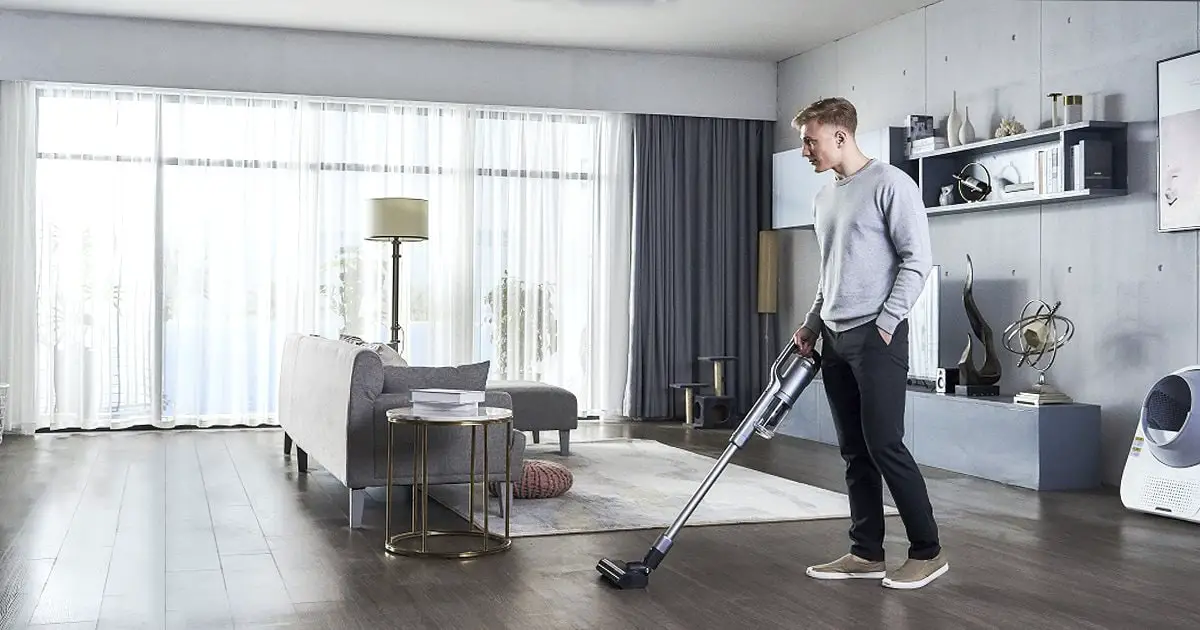 "Don't change if it works" is pretty much the design philosophy here from the new X30 Pro and I agree with it. It has a similar resemblance to the design award winner ROIDMI X20, but some design and features are improved in the X30 Pro.
It has a new 125,000 rpm digital motor with 155AW suction power (compared to X20's 120,000 rpm digital motor with 145AW suction power). In layman terms, it means that the new machine has a more powerful suction. The silver-looking body is not just for the show (though we don't mind if it's just that), but it's coated with patented antimicrobial agent NOVARON.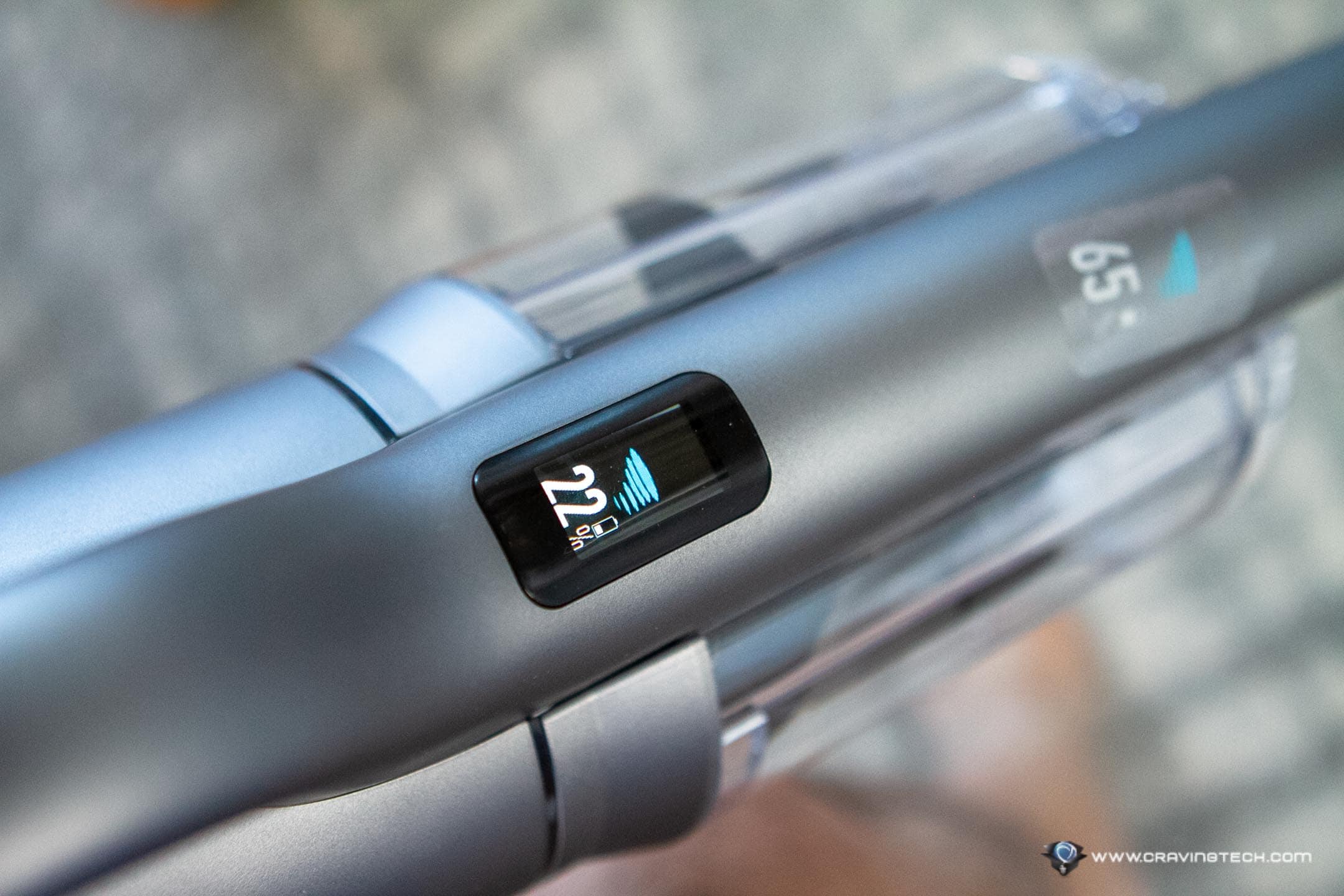 The X30 Pro has a modern OLED colour screen for all indicators (battery, problems, etc) that looks really bright and also informative. We already know the OLED screen superiority compared to an LED screen on the smartphones, and we can certainly say the same here.
The thing I personally like from the X30 Pro is the new NEX-V All-round Roller Brush. With ROIDMI X20, you have to get your hands dirty changing the roller brush if you ever want to switch between vacuuming a hard floor and a carpet, say. Who wants to do that? It's tedious, and yucky. New to the X30 Pro is the all-around V-shape roller brush that will work on any floor types! No more changing rollers, no more changing heads, ever. The V-shape brush is also effective for cleaning small crumbs and dust particles inside floor crevices.
If you have more tiles or hard floors than carpets at home, the included magnetic mop box will be really handy for you. It can easily be attached so you can vacuum and mop the floor at the same time. I'm not going to discuss in detail about how the mopping works or whether it's effective, feel free to read my ROIDMI X20 review to find out more.
ROIDMI X30 is sanitiser-friendly which works great with different types of sterilisation products and disinfectants, such as disinfection effervescent tablet, 75% isopropyl alcohol, and Opti-Cide3 surface disinfectant solution, to sanitize and protect your home from bacteria and virus.
Vacuuming Experience
Vacuuming experience with the ROIDMI X30 is a delight. Its body feels lightweight and maneuverable as I do the push-and-pull vacuuming motion non-stop. It weighs 1.5kg compared to the 3.03kg Dyson V11 Absolute (check our review out), and the weight balance is certainly on point while holding the vacuum cleaner with one hand.
The button trigger is close to your thumb so you can move between different suction speed with ease and the OLED screen informs you constantly about the remaining battery. When the strong suction is used, you can see the battery level goes down pretty quickly. Rather than using battery bars, ROIDMI opted for showing the exact battery percentage – which is better in my opinion for accuracy purposes.
There is a reason that the dust bin is called "dust cup", because its size can be considered too small for vacuuming large houses. If you haven't vacuumed your carpets for a while, it may take you a few trips to your bigger bin as the dust cup will be filled pretty quickly.
Thankfully, it's very easy to detach and empty without getting your hands dirty (but you may have to brush off the dirt that get stuck here and there later). While having a bigger dust canister like Dyson cordless vacuum cleaner is nice, it does add weight to the overall unit and reduce the easiness of vacuuming.
As for the pet grooming attachment, my wife and I actually love it. There is a flexible hose attachment to make the grooming process smoother and our dog never got scared of the machine's noise (we were happy with the Medium setting). We love how the machine also sucks the pet hair as soon as we groom the dog, leaving zero mess behind.
ROIDMI X30 Pro Review Conclusion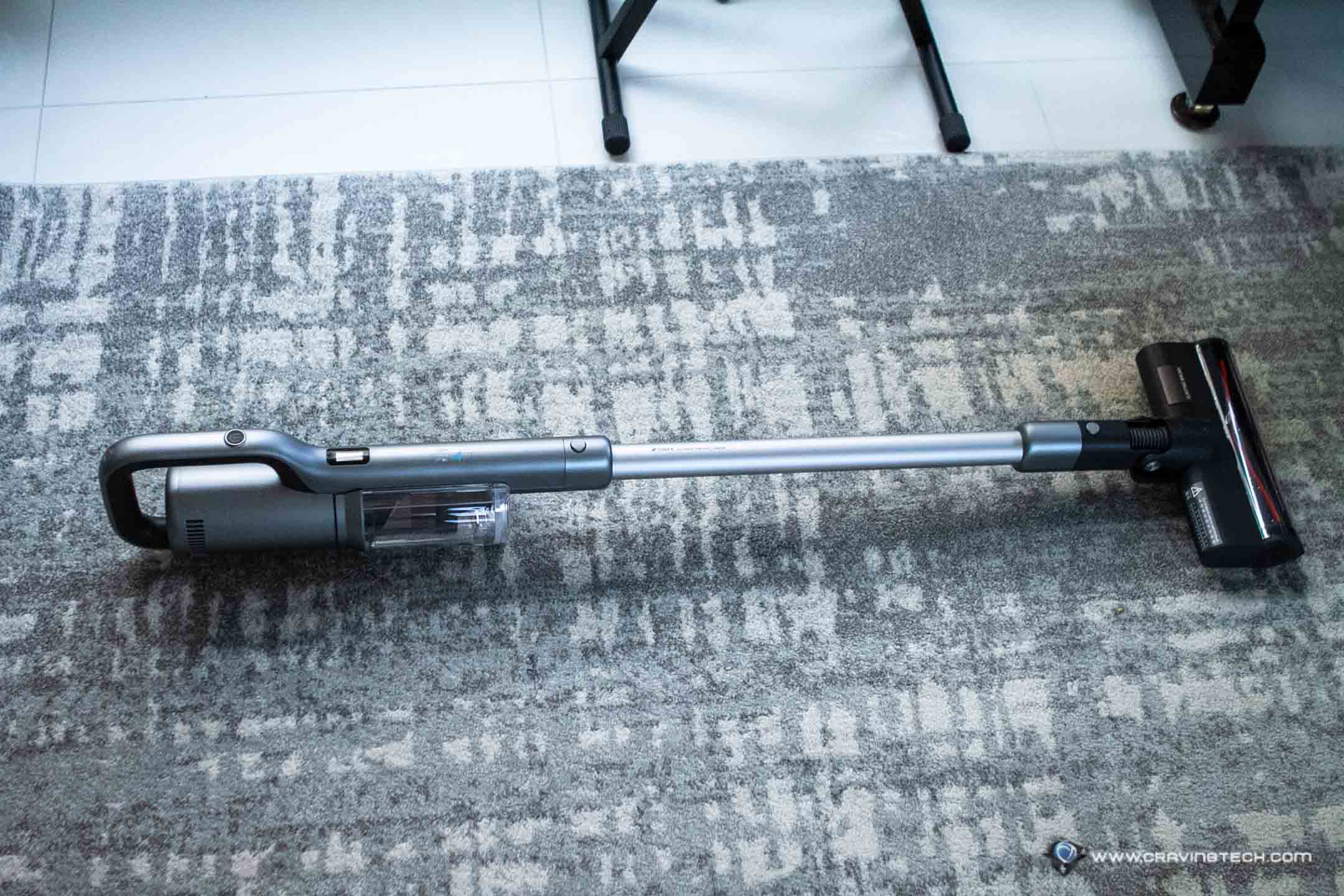 ROIDMI X30 Pro cordless mop-and-vacuum-cleaner-in-one is sleek looking with Novaron Antimicrobial coating, powerful suction, a single all-around brush for all floor types, and excellent vacuuming experience. Not to mention that it also comes with all sort of attachments to clean every nook and cranny of your entire house, and even to vacuum your cars plus an extra pet grooming!
With an excellent design, ease of vacuuming experience thanks to its maneuverability, ROIDMI X30 Pro has just brought vacuuming to a whole new level from the ROIDMI X20. ROIDMI X30 Pro is at Indiegogo at the moment for $778 AUD (for an early bird unit), to be released later this month but it's already very popular and I have no issues recommending the machine!
Disclosure: ROIDMI X30 Pro review sample was supplied for reviewing but all opinions are mine and not paid
ROIDMI X30 PRO Review
Summary
Everything you can think of to clean your house is here in one unit: vacuuming floors, vacuuming carpets, cleaning floor cervices, cleaning furniture or mattress, vacuuming your car, and even grooming your hairy pet!
Pros
Very sleek & cool looking design
Ease of vacuuming experience (lightweight, maneuverable)
Can mop and vacuum at the same time, great time saver!
All around brush for different floor types
Packed with all sort of useful attachments
Includes a pet grooming attachment
Magnetic wireless charging
OLED display
Auto LED light on dark areas while vacuuming (such as below the couch)
Not that noisy on Low and Medium setting