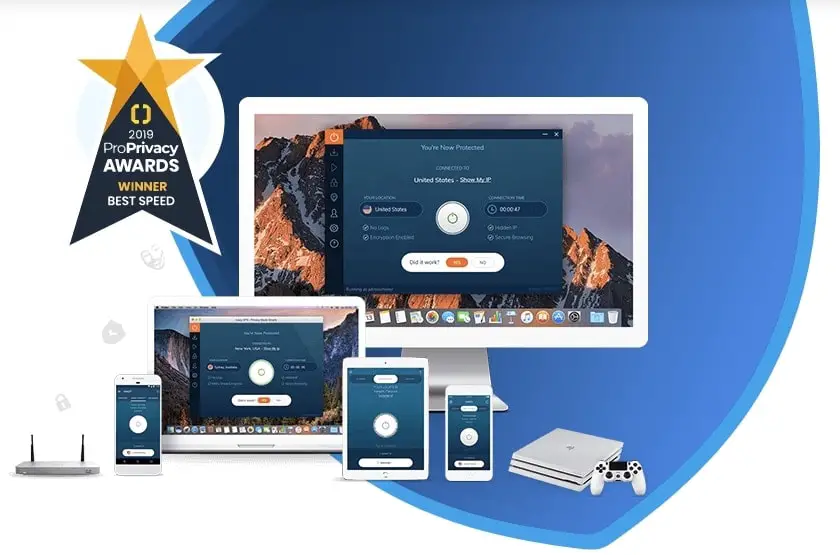 Ivacy VPN review – If you ever wonder why your Facebook feed is full with product ads that you've just been googling for on the web, you are not alone. Many sites employ trackers which track what you are searching for, where you've been going, and so forth. Facebook (and many sites) will take into this knowledge and display relevant ads to you.
One of the ways to be secure and private is to use a VPN (Virtual Private Connection). And no, VPN is not illegal and though it can be used to access geographically blocked contents, VPN can be used to guarantee online anonymity and privacy. It also guarantees security as you are travelling overseas and you may not trust the connection you have there, or when you are on a public Wi-Fi.
Ivacy is a company based in Singapore that offers a VPN service for just $3.50 per month (annual subscription plan) or $2.25 per month (biannual subscription plan). But most importantly, you can connect to their many servers around the world without noticeable speed hit like a few other VPN offered services. The subscription allows up to 5 devices to connect simultaneously.
UPDATE 12th of July 2021: Ivacy VPN is proud to announce that it is now certified by the ioXt Alliance, which is responsible for setting privacy and security standards to be met regarding the Internet of Things. Ivacy VPN surpassed 45 rigorous security tests put forward by the ioXT Alliance by flying colours to examine whether Ivacy VPN qualifies for the certificate. The ioXt Alliance includes some heavy hitters like Comcast, Amazon, and Google, to name a few.
Ivacy VPN is available in every platform that you can think of: Windows, MacOS, Linux, iOS, Android, your web browsers (Chrome, Firefox, Microsoft Edge), and even others like your Xbox, PS4, Kodi, Roku, Chromebook, Raspberry Pi, Kindle, and Smart TVs. You can also set it up at the router level so every device connected to your home wireless network can utilise the secure and private connection without having to set them up individually.
Ivacy VPN service consists of more than 2,000 servers in over 100 locations spread out throughout the world. So for example if you are going for a holiday in Bali (when all these COVID 19 isolation days are over), you can connect to its server in Indonesia to ensure the fastest speed possible. There are definitely enough servers to cover the major countries in the world, including the United States, Australia, New Zealand, Singapore, Hong Kong, Italy, France, etc.
I've tried the Ivacy VPN on a variety of different platforms and browsers over a period of 2 months. They mostly work fine though I can't get my Chrome browser extension to work. Thankfully, I can still use the Ivacy app on Windows (or my Firefox browser if I just want to limit the VPN use on the browser) so it's nothing much to complain about. I also find the tech support live chat to be readily available anytime without much wait at all, which is great.
Using Speedtest when connected to the Australian server, speed is as fast as ever on a 100Mbps nbn Aussie Broadband (it is as if I'm not even connected to a VPN service). I even did the test within 2 months (12th of March and 1st of May) and the speed is still consistent with no noticeable lag.
Ivacy is really simple to use across the different apps in different platforms. After logging in once with your account, you simply select a Country (or even down to a City level if a server is available there) and press the big enable/disable button.
Ivacy VPN on Windows: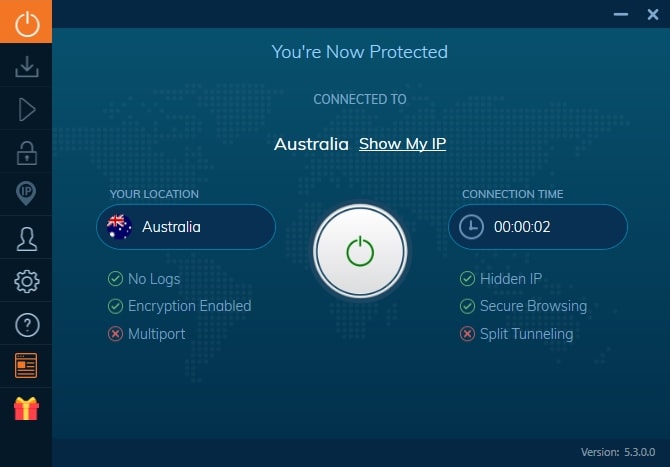 Ivacy VPN on Firefox: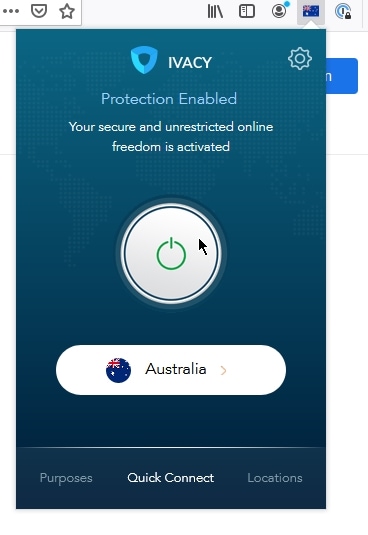 Ivacy VPN on iOS:
Thanks to Ivacy VPN's fast speed where I rarely notice any speed or lag issues, it's a VPN service that I'm happy to always enable on my phone to make sure that everything stays secure and private.
And if you are worried about your privacy from Ivacy themselves, you can check out their privacy policy to give you a peace of mind.
So things may sound and look glowing, but to be honest, I did stumble upon a few problems on the first couple of days trying the service back in March 2020. Sometimes the Windows app connected me to another country even when I specifically picked Australia, and the browser extension didn't work back then on both Chrome and Firefox. However, this seemed to be nailed to server issues in my desired country, and I haven't stumbled upon that problem ever since.
The good thing is that if a country server ever becomes unreliable or problematic, you can always switch to another temporary server and the support is also attentive and available to you anytime.
If you are looking for a VPN service to be able to stream Netflix from any country, it will always be a game of cat-and-mouse. When I tested streaming a Netflix movie that wasn't available in Australia back in March, Ivacy VPN worked fine. But I can't anymore now as Netflix is able to detect that I'm using a proxy (tried using a Singapore and Indonesia Ivacy server). However, Netflix US (i.e connected to Ivacy U.S server) seems to work fine.
It's not really Ivacy VPN's fault per se, because I haven't really found a VPN that can work continuously, all the time, on any country, with Netflix. However, for geo-blocked contents on websites and such, Ivacy VPN definitely works really well. There are times when you have good deals only if you are a visitor from a specific country, and Ivacy VPN works great here.
While I hate to say and take advantage of the COVID-19 situation, there are times when you'll see good deals from a web service if you are coming from a certain country. With just a flick of a switch, it's accessible to you even when you don't actually live in the country. Is it unethical? I guess not, but you decide.
Ivacy VPN also protects you on the Torrent network, without using a Proxy or an extra fee. Just like before, once you are connected to a server through Ivacy app for Windows, your anonymity is preserved. There is also a kill switch option in case things go awry and Ivacy will immediately kill your internet connection to protect your security and privacy.
Ivacy VPN Review Conclusion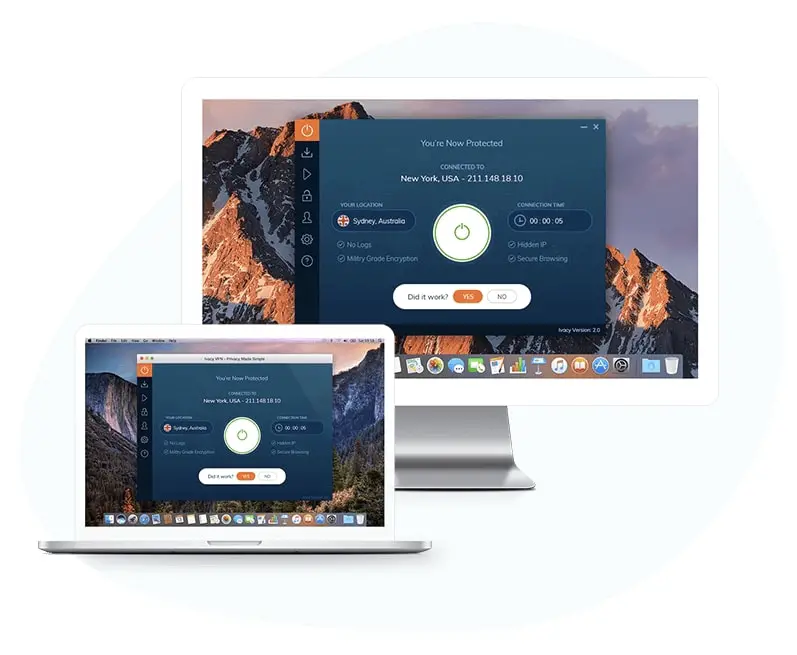 Ivacy VPN is easy to use, supports a lot of platforms & devices, and most importantly, fast. Thanks to the speed, it makes you to always want to enable it all the time – simply set and forget it. With other VPN services that are slow, you probably only want to turn it on when you are on a public Wi-Fi network or overseas.
It works to unblock geographically-locked contents and deals, works on Netflix U.S (if you are not in the U.S), protects you on the Torrent Network, and also easy to enable/disable on your iPhone or Android smartphone. There is also a kill switch option feature.
While things don't always work 100% of the time (sometimes selecting a server's country gets you connected to another but you can retry, non-U.S Netflix may or may not work, Chrome browser extension doesn't work for me), there is a free trial and 30-day money back guarantee for you to test the service to see if you are happy with it. If there's a problem, it's also good to know that the live chat support is also available anytime within seconds or minutes.
Ivacy VPN is definitely very budget friendly for 5 simultaneous logins and you can always test the service before committing long term. Among a couple of the VPN services I've used and reviewed so far, I'd highly recommend Ivacy VPN due to the ease of use, modern interface, and speed.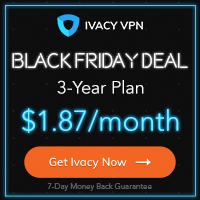 Disclosure: Ivacy VPN review license was supplied for reviewing but all opinions are mine and not paid
Ivacy VPN Review
Summary
Competitively priced, fast VPN service that supports up to 5 devices on a single plan and supports a numerous number of platforms, including your console and smart TVs.
Pros
Low price for a speedy VPN service
Fast, stable speed
Support most platforms you can think of
Easy to install, easy to use
Decent number of servers around the globe
Netflix U.S seems to work for now
Support Torrent (uTorrent, etc) without paying extra
Cons
Chrome extension doesn't work on mine somehow
Sometimes trying to connect to a particular server connects you to a different server