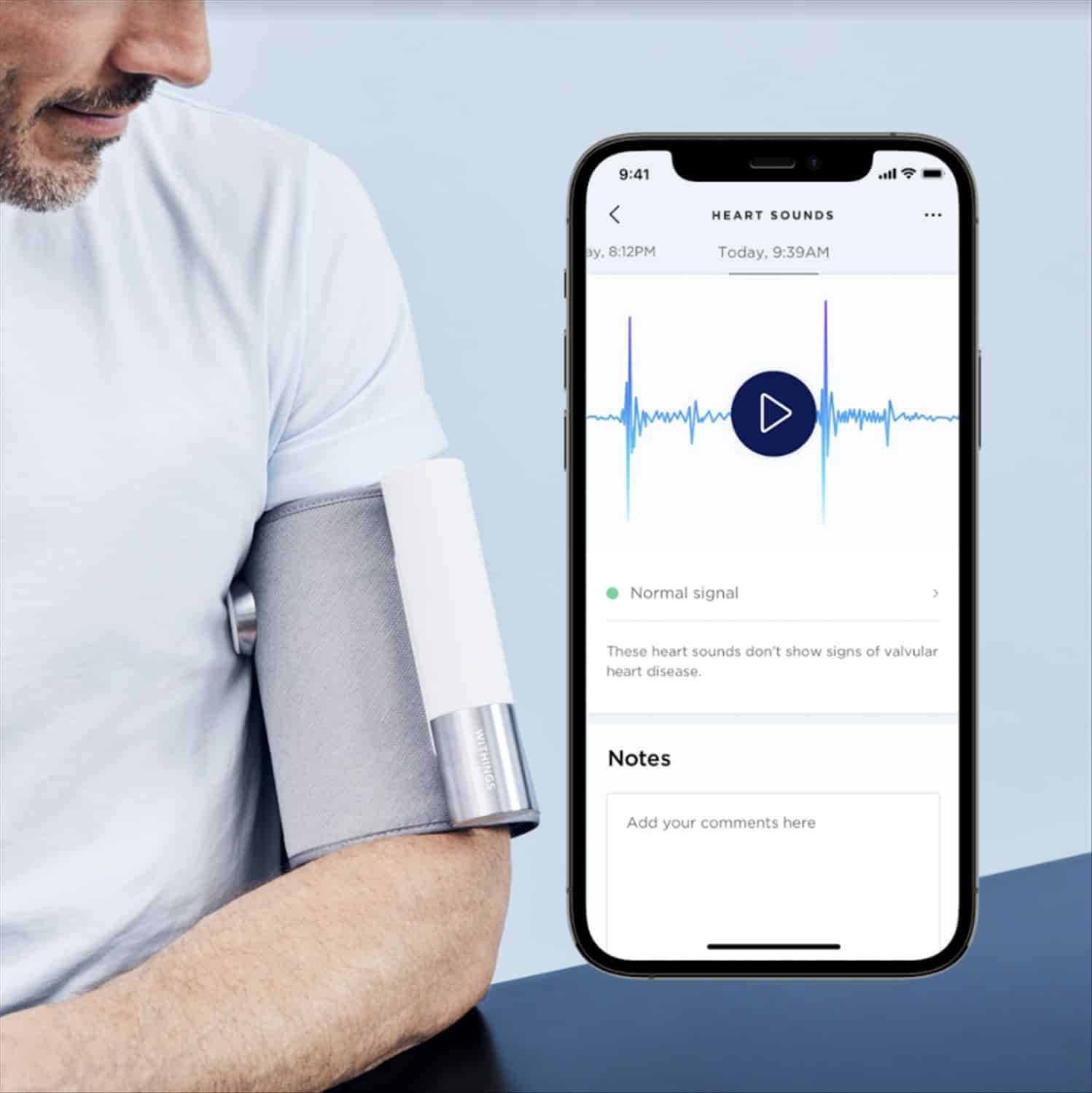 WITHINGS BPM Connect that I've reviewed before can easily and accurately check your blood pressure. Through a smart connection with the mobile app, you can measure and monitor your blood pressure history with the device along with integration to the other Withings devices.
And now, Withings' new device, BPM Core can measure your blood pressure like BPM Connect but can also take an ECG (electrocardiogram) and listen to the heart via a digital stethoscope – all in one device.
It follows the same principle as the BPM Connect – a simple-to-use device that can do your health check up whenever and wherever you are. With just a press of a single button, WITHINGS BPM Core can initiate the whole three-in-one heart health check up.
If you are going away somewhere with no Wi-Fi, you can still see the readings directly on the device itself and can sync the measurements to your phone later.
You can share the measurements to your doctor, or just show the history and statistics from your phone later during the appointment.
Data can be accessible with the free Health Mate app or the web through your Withings account.
"With WITHINGS BPM Core, we are providing people with an early-warning system to monitor some of the biggest risk factors in cardiovascular health. Early and regular monitoring is key to identifying, preventing and managing heart diseases, the world's leading cause of mortality, which is why we have created a device that can be used every day in the comfort of your own home." – Eric Carreel, President of WITHINGS.
WITHINGS BPM Core is rechargeable via USB and its battery can last up to 6 months on a single charge (depending on usage).
It's available for purchase now for A$449.95 exclusively from Apple Stores and online, and from JB Hi-Fi from October 21st. WITHINGS BPM Core is a medical-grade device approved by the TGA (Therapeutic Goods Administration).