Withings BPM Connect Review (The best at home blood pressure monitor?) – My dad is a GP (General Practice) so he knows the importance of keeping your blood pressure checked frequently and in check. He's been reluctant so far using digital blood pressure monitoring tools because of how inaccurate it is. He's in fact, still using his super old, blood pressure monitor with gauge and inflatable cuff. He'd be super stoked to see how far technology have come now.
Withings BPM Connect is not just clinically proven to be accurate, but it is also a smart blood pressure monitor which offers connectivity to the Withings Health Mate app for stats, history, and profiling for family members and guests. Plus, it also works with Apple Health.
Packaging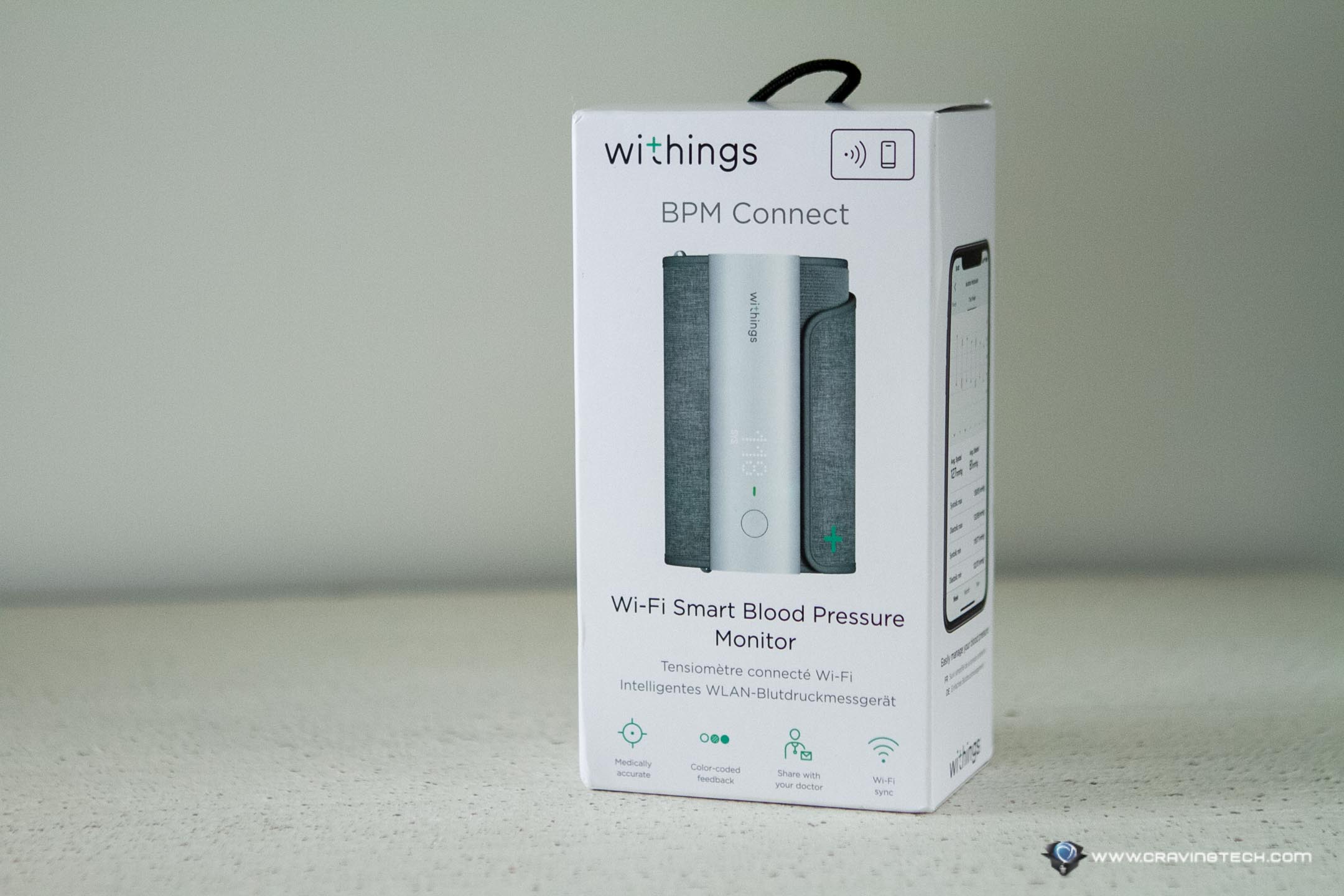 Design & Features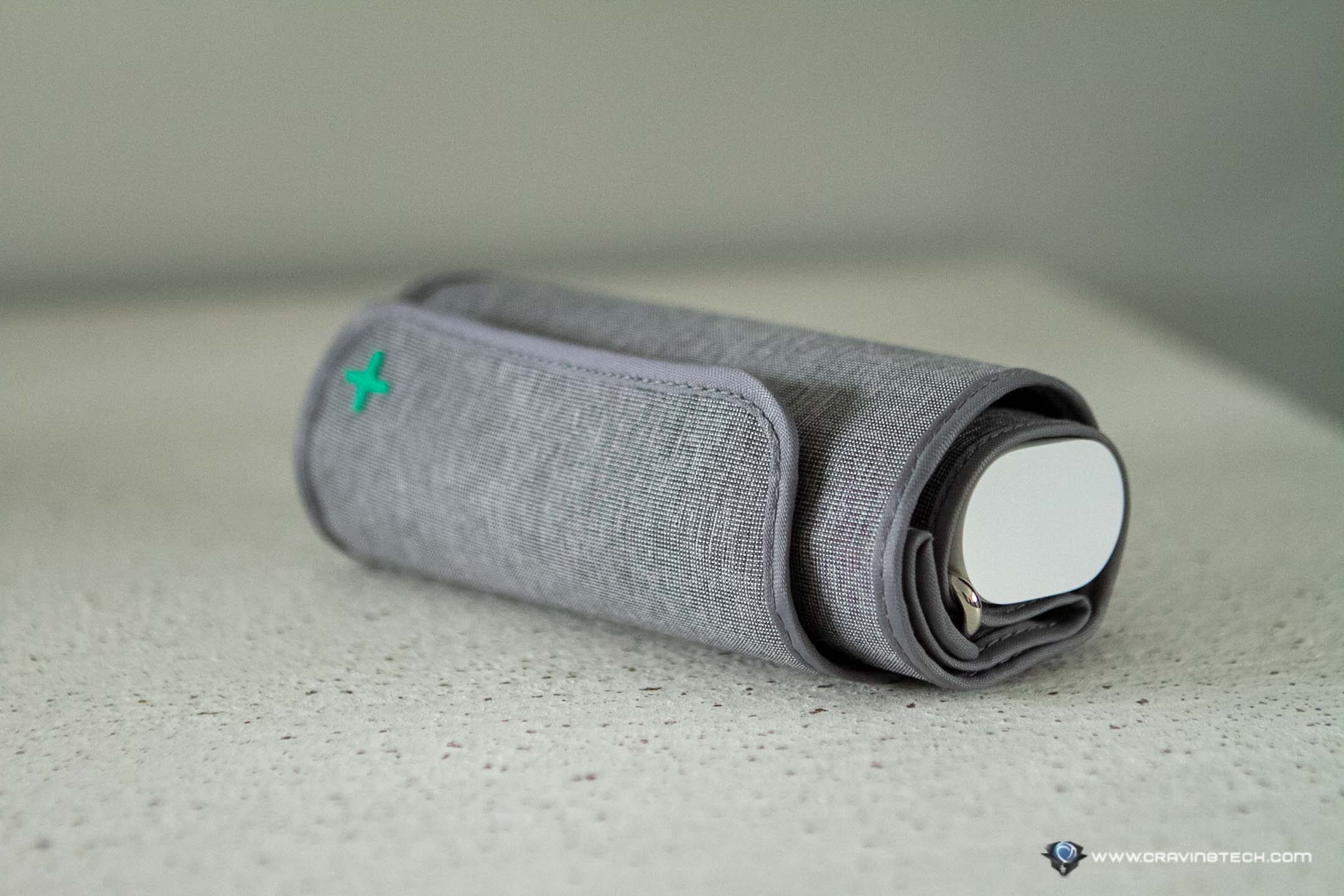 Withings BPM Connect is really easy to store and carry with you while you travel. The body itself is as small as a portable battery charger, and you can also roll the flexible cuff away. The battery is rechargeable with the charging cable included and you can check the remaining device's battery with the app.
Speaking of app, Withings BPM Connect pairs with your smartphone through Withings Health Mate App & your Wi-Fi network. The Health Mate app is their universal app to store all your health data metrics from various Withings devices. For example, I wear their Withings Steel HR Sport which uses the same app. It's pretty much a centralised location about your health, activity stats, and goals.
Using Withings BPM Connect to check for your blood pressure is dead simple. The app also gives a good advice and tips on how to do it properly. Note that you can use the device even when it's not connected to your Wi-Fi network and see the result directly on the digital screen.
There is only one button to press (and long press). Press it once to select the "BP" (single blood pressure check) or to do 3 consecutive checks so you can get the average from 3 tests under a certain interval. Once the check is finished, you can see the results directly on the device without having to open your app.
You can then save it to your profile or another (such as a family member), or even as anonymous or guests if you are using it once off on a friend, for example.
The result will then be auto-synced to the app and saved in the cloud. What I like about Withings approach is that they don't charge you a monthly subscription for any of this.
So back to the original problem or question: how accurate is Withings BPM Connect? The device itself was made with the help of cardiologists and had also been thoroughly tested to ensure accuracy (i.e, clinically proven). According to my dad, the easiest way to check if it's accurate or not is to take a few different measurements. An inaccurate device will show fluctuated results and easy to spot.
I tested by taking a single test. I like how you can quickly see what your result means and whether it is good.
and then on a separate occasion, I did three tests in successions:
As you can see, the three results are about similar to one another to prove its accuracy, and there's also another interesting reading here. They are higher than the result I took the day before. This was actually because I just finished drinking my morning coffee and we know that coffee can make your blood pressure spike a little and make your heart beat faster.
In the afternoon, I did another test and things seem to go back to normal.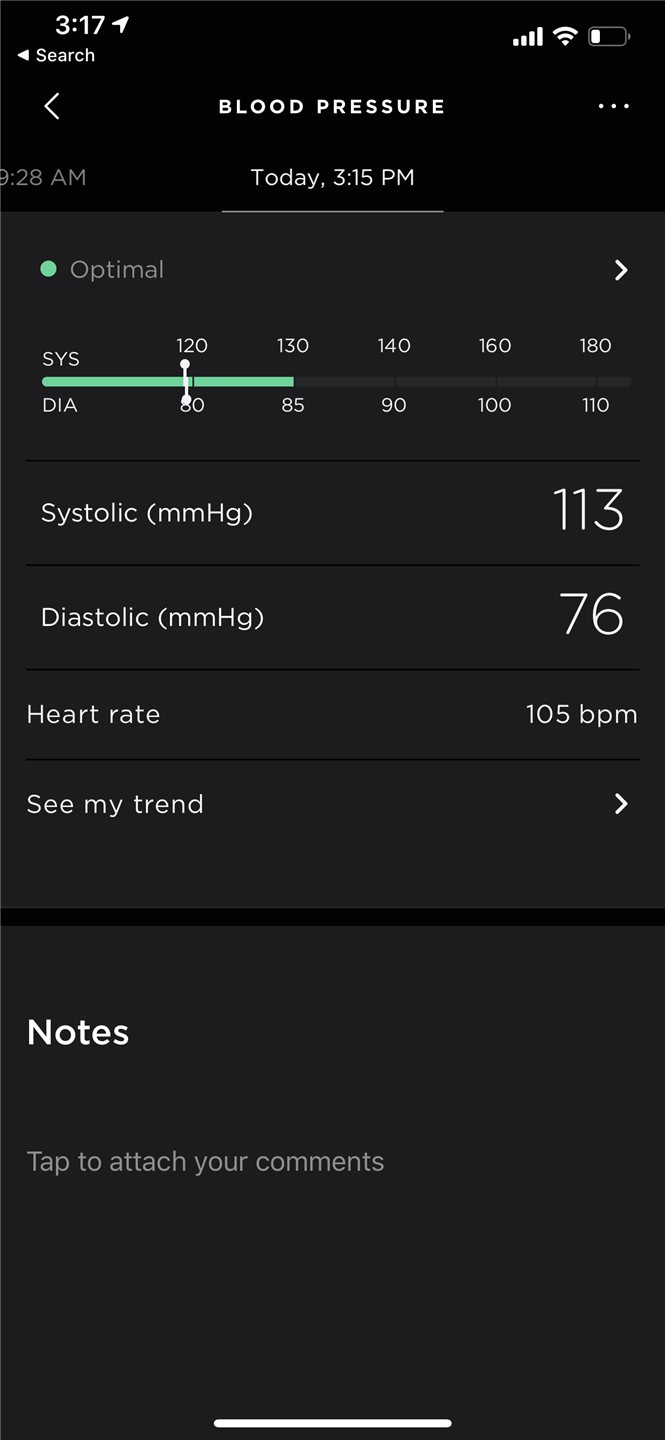 Withings BPM Connect Review Conclusion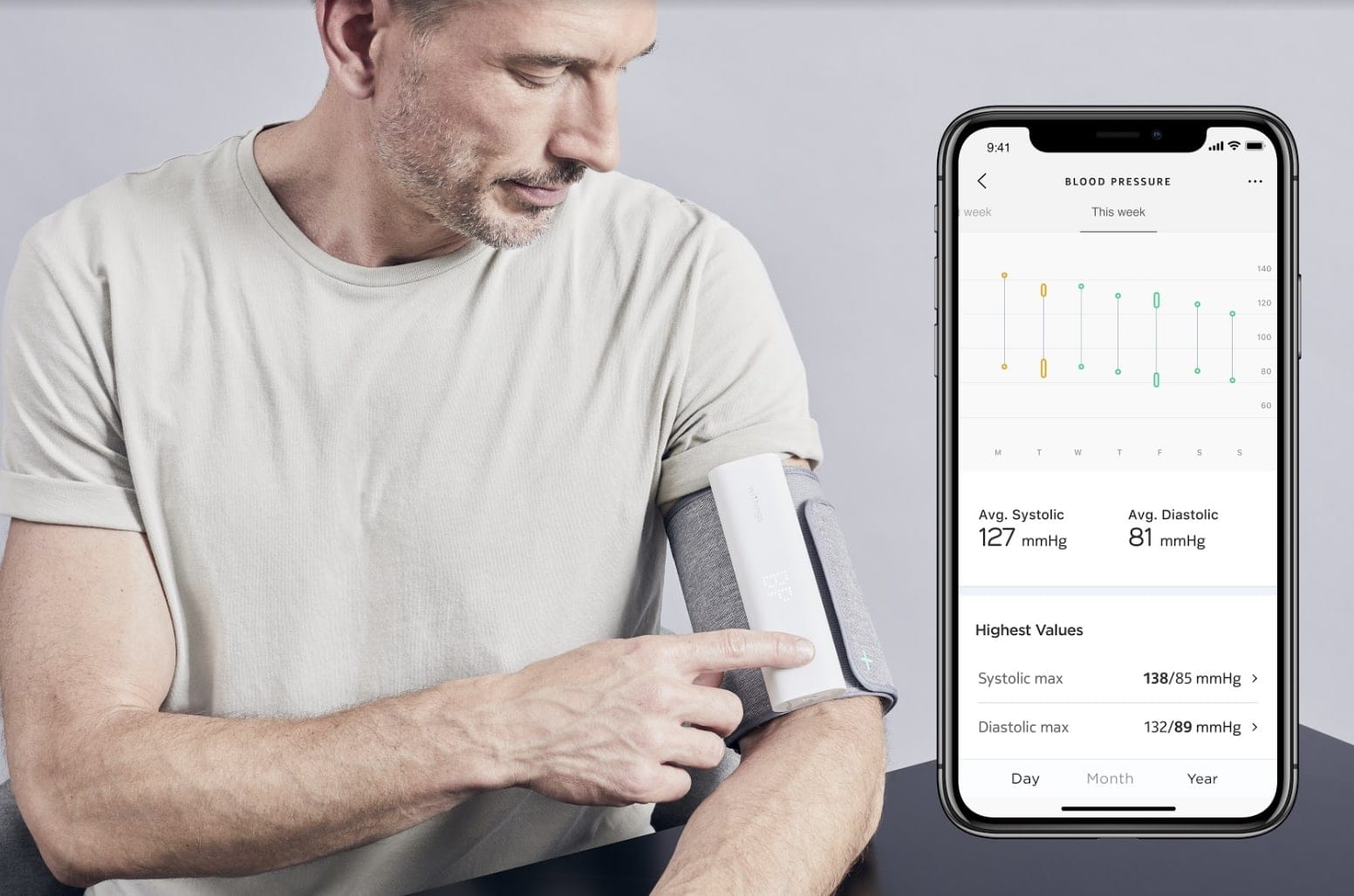 I'm thankful that I'm over 40 years old but still have a good blood pressure so far. But things may change and it's good to know that I have something handy that I can use on my own to periodically check without having to go to a doctor. A friend does have a high blood pressure problem and he can already see clearly how useful Withings BPM Connect is to have. I definitely can't wait to use it on him once the COVID-19 pandemic is over (and bring it overseas to show my dad too).
Withings BPM Connect is user-friendly, easy to carry, and include advanced features like profiling, stats history, and integrations to other Withings devices like their hybrid watches. Wtihings BPM Connect retails for A$179.95 and available at retailers around Australia like the JB Hi-Fi. Also available at Amazon.
If you are looking for the best at home blood pressure monitor, this might be it.
Disclosure: Withings BPM Connect review sample was supplied for reviewing but all opinions are mine and not paid
Withings BPM Connect Review
Summary
An accurate, easy to use, smart blood pressure monitor. Integrates well with Withings Health Mate app
Pros
Easy to setup, easy to use
Can have different user profiles, including Guests
Easy to fold, small to carry
Battery rechargeable
Accurate results
Works with Apple Health
Cons
Doesn't include a travel pouch or case