Withings BPM Core Review – Withings BPM Core is the first device that can do these three things in a single product: measure your blood pressure, take an ECG (electrocardiogram), and listen to your heart through its digital stethoscope.
My Dad (a GP) usually has to take out a few of his manual tools to do these whenever he wanted to do a checkup on his patients. I definitely can't wait to show him how far technology has become.
With Withings BPM Core, you can also store all your measurements in the app to be evaluated as weeks go by.
The idea of the device definitely comes from Withings' previous blood monitor, Withings BPM Connect. The BPM Core has a similar, but not the same design.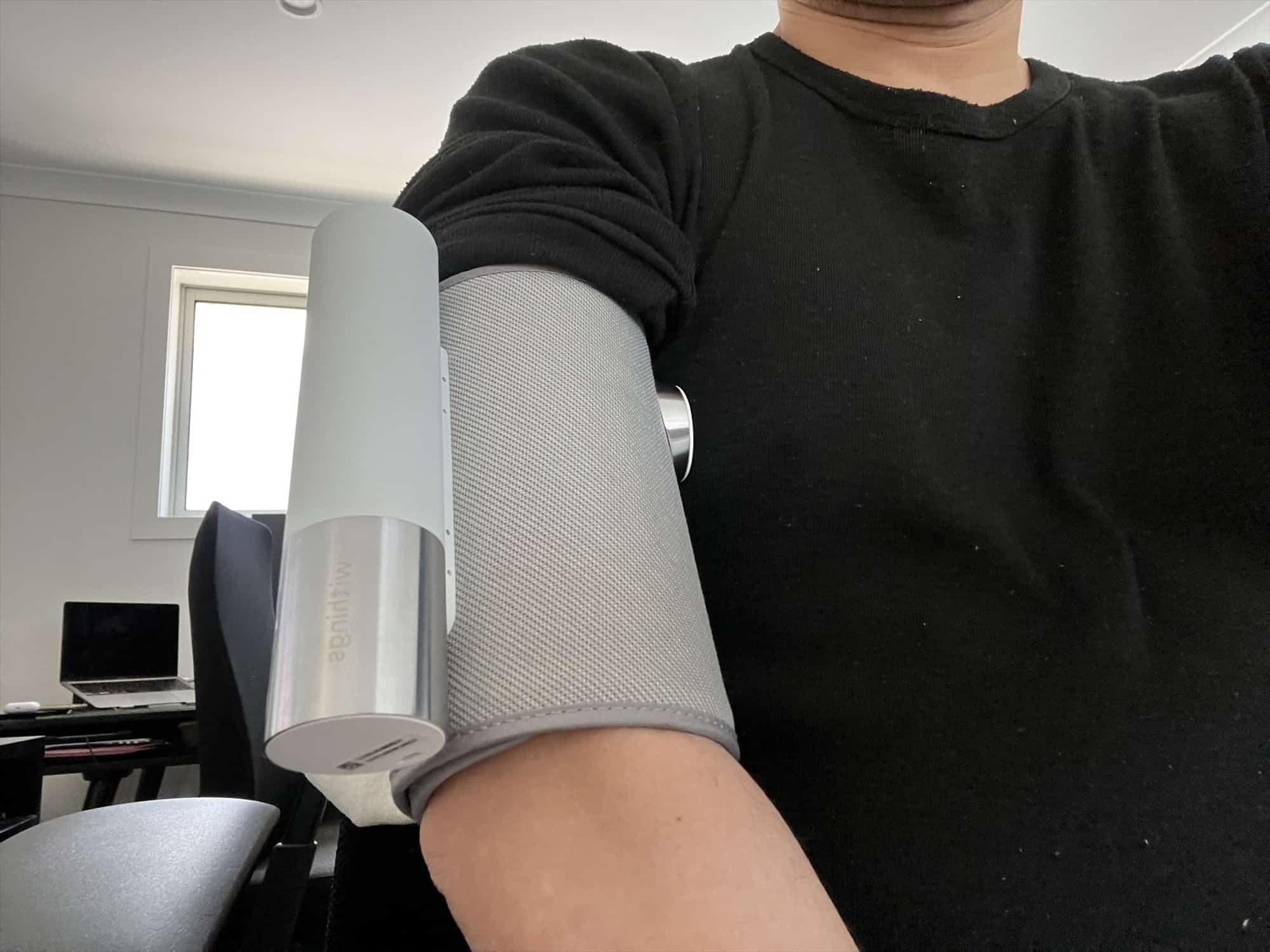 The tube part houses the battery, screen, and the core of the product. On top of the tube is the main, physical button that can be used to power up the BPM Core, start the whole checkup process, and selecting options.
There is also a metal part (steel tube) which contains an electrode that you'll have to cover with your right hand during an ECG reading. There are three electrodes in total to record a medical-grade ECG in the device, the other two are located in the cuff.
A rounded sound sensor (the digital stethoscope) for detecting the sound frequencies of your heart is located on the side – you'll have to place this next to the chest/ribcage so it can accurately detect your heart sound frequencies. These frequencies correspond to the opening and closing of the heart valves. BPM Core can detect potential disturbances based on this data (and a combination of many others) which can then indicate if there is a risk for the most common valvular heart diseases.
What even cooler is that you can actually listen to the sound recording of your heart through the app after.
Speaking of app, the first initial setup will go into training mode where you will be taught on how to use Withings BPM Core. Note that you do not need to open the app later whenever you want to take a blood pressure check, etc. All readings can be seen on the device display directly, along with a quick colour-coded feedback.
At the end of each reading, there is an option to store the result to a specific user profile (set up within the app) so it can be used by multiple family members, each with their own results and history. There is a handy "Guest" profile for everyone else.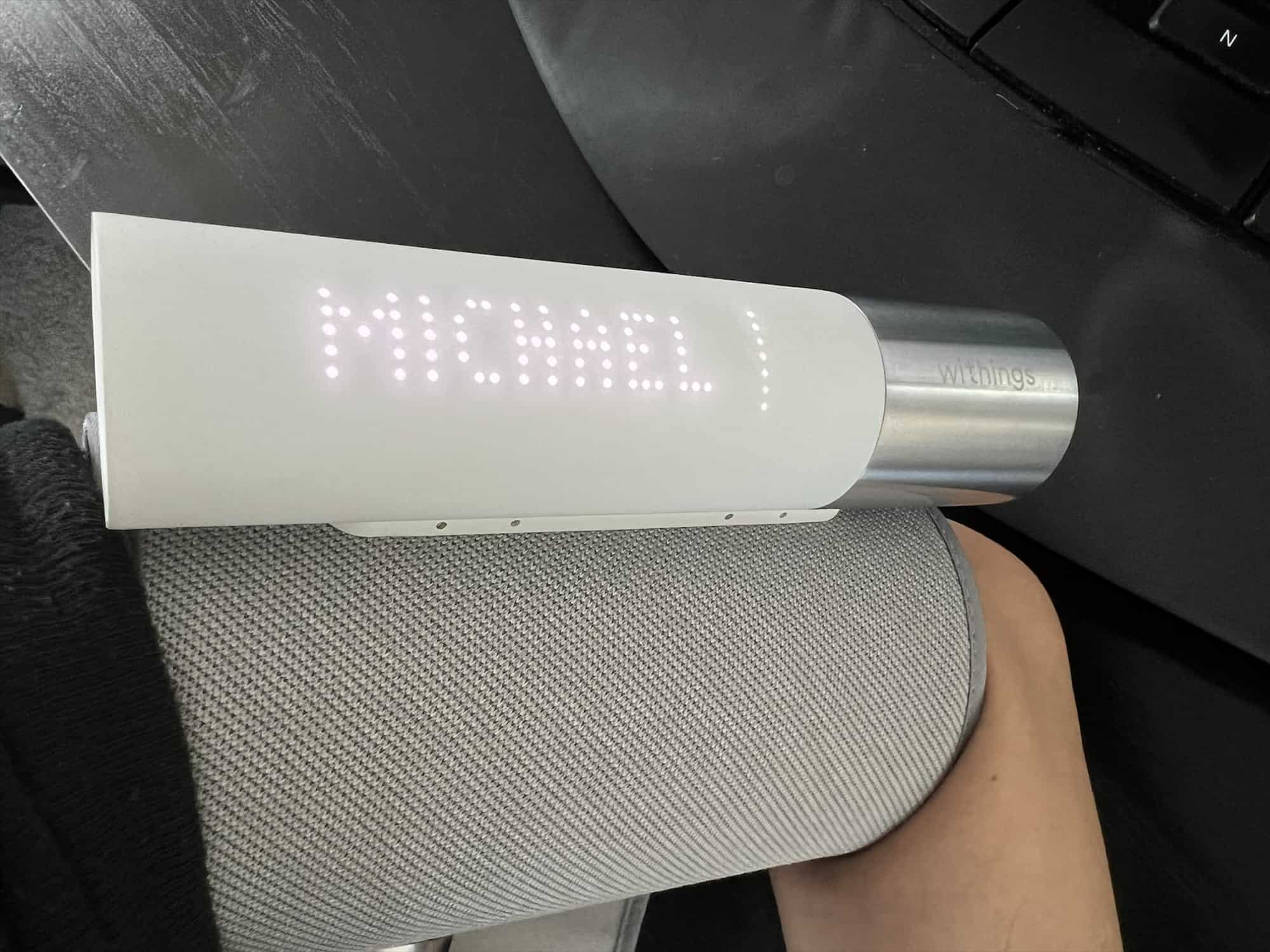 During the pandemic and lockdown especially, it's great to have the BPM Core around if your doctor want you to regularly check for your blood pressure or any heart issues. With Withings BPM Core, you can do this at the comfort of your home and results can be submitted to your doctor electronically.
Unfortunately, in my numerous tests, the digital stethoscope didn't always work all the time and sometimes gave me "Inconclusive results" because the recording was too noisy. So there would be times where you may have to do this a few times because even smaller movements may prevent the digital stethoscope to be able to get an accurate and clean reading.
And since it's the last part of the checkup process, you have to repeat the blood measurement first all over again to get this reading.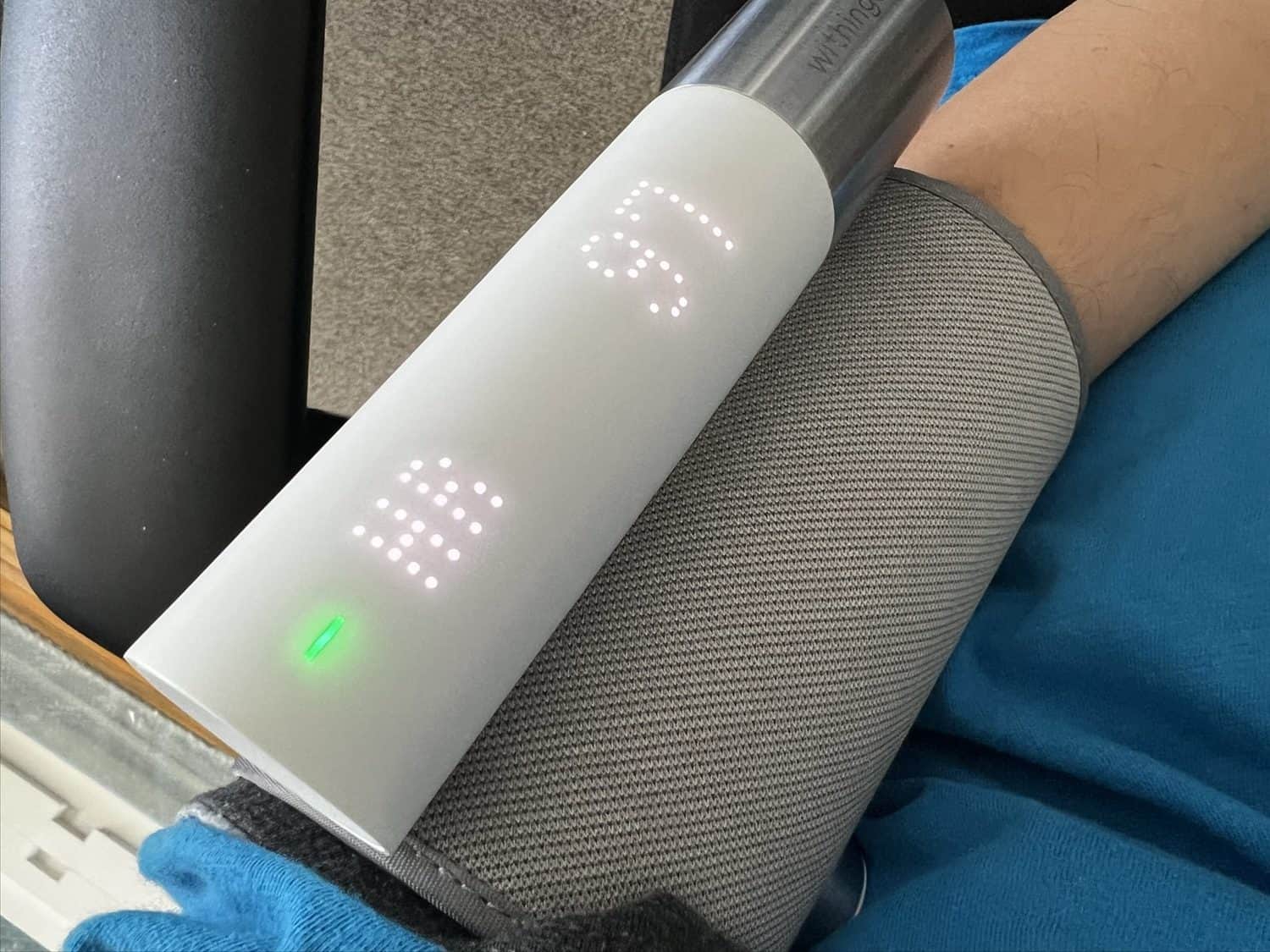 Withings BPM Core Review Conclusion
Thanks to Withings BPM Core, it is really easy to do at-home monitoring with just a single, compact device. You no longer have to go and meet up a doctor each time you want to do a blood pressure check or cardiovascular health.
All data are recorded for free within the app and if you have other Withings devices like ScanWatch and Body Cardio, everything is integrated together within the same app.
Withings BPM Core is also compact to carry, supports up to 8 user profiles, and has up to 6 months of battery life. It is not cheap (A$449.95) but if you have to go to your doctor once every few weeks to get measured and checked, then this 3-in-1 device would be all worth it. Plus, you can regularly monitor your heart for any cardiovascular diseases within just a minute or two and monitor the progress throughout the weeks and months.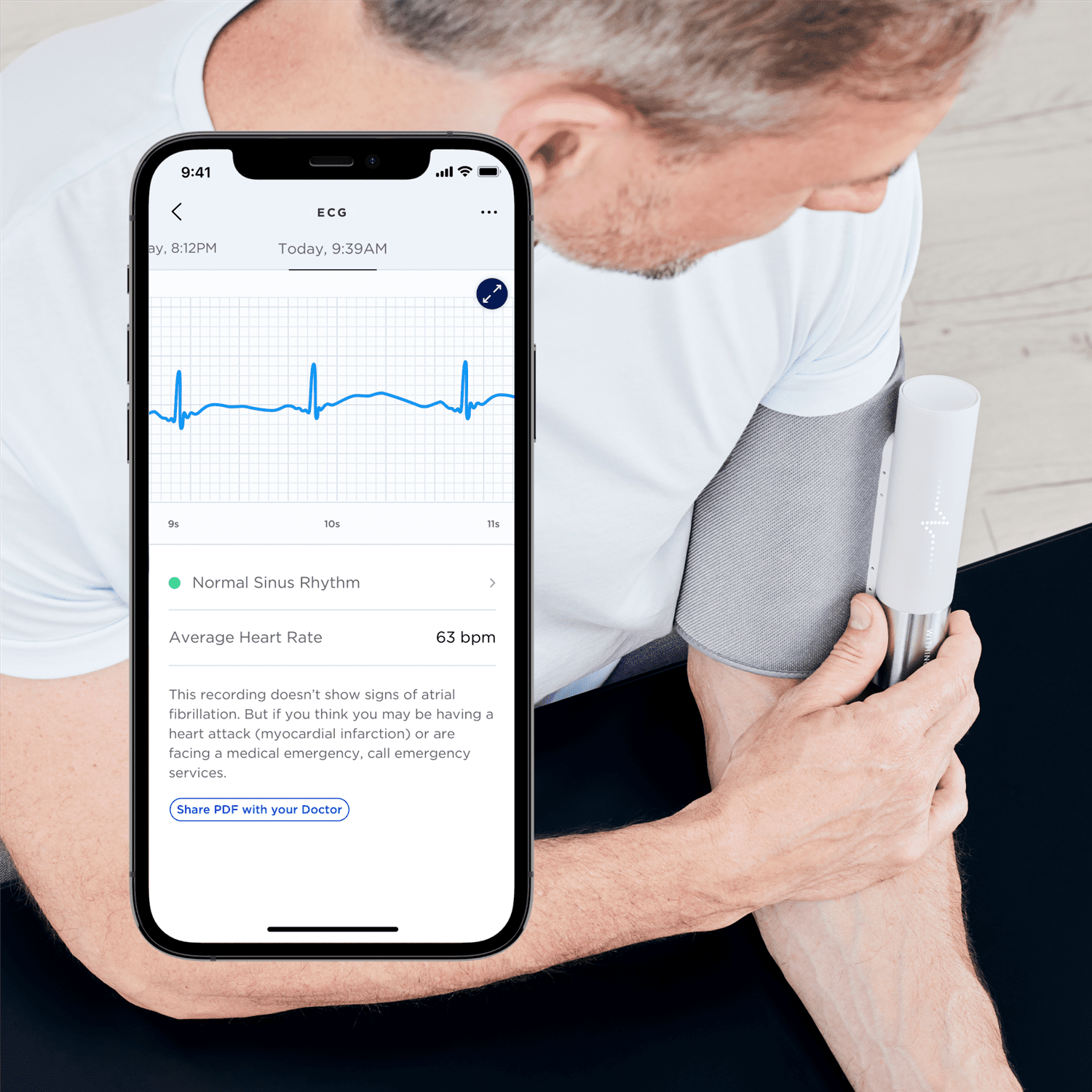 Disclosure: Withings BPM Core review sample was supplied for reviewing
Withings BPM Core Review
Summary
Measure your blood pressure, take an electrocardiogram, and listen to the heart all within a single device and check up
Pros
Practical, 3-in-1 check up
Clinically approved & validated
Compact and sophisticated
Record and view your checkup history easily on the app, and share them afterwards
Great battery life
Well integrated with the other Withings smart devices
Cons
Digital stethoscope is quite sensitive to movement and may require multiple attempts 
Pricey