Focal Bathys Review – Almost every audio brand in the world at the moment designs headphones and earphones with wireless (Bluetooth) and ANC (Active Noise Cancellation) features. This defies every good sound principles because you can never get pure, clear audio through the wireless technology (as yet) or when you have to tamper the incoming sound with active noise cancelling.
But hey, it's what the market wants. I, to be honest, can't be bothered anymore listening to music with corded earphones or headphones. To most audiophiles out there however, this is still a blasphemy and they are sticking to corded, audiophiles headphones.
Focal is a French brand that has been creating high-fidelity audio products including speakers like this Focal Chora 806 I have (they sound super awesome, btw!). So what happens when you want to make sure you can cater for both the audiophiles and current trends? Their new Focal Bathys is the answer.
Focal Bathys is a wireless, Bluetooth ANC headphones offering you versatility as you can still use it conveniently when you travel but at the same time, a high-fidelity sound output when you need one with its USB-DAC mode.
Focal Bathys Review – Packaging Contents and Unboxing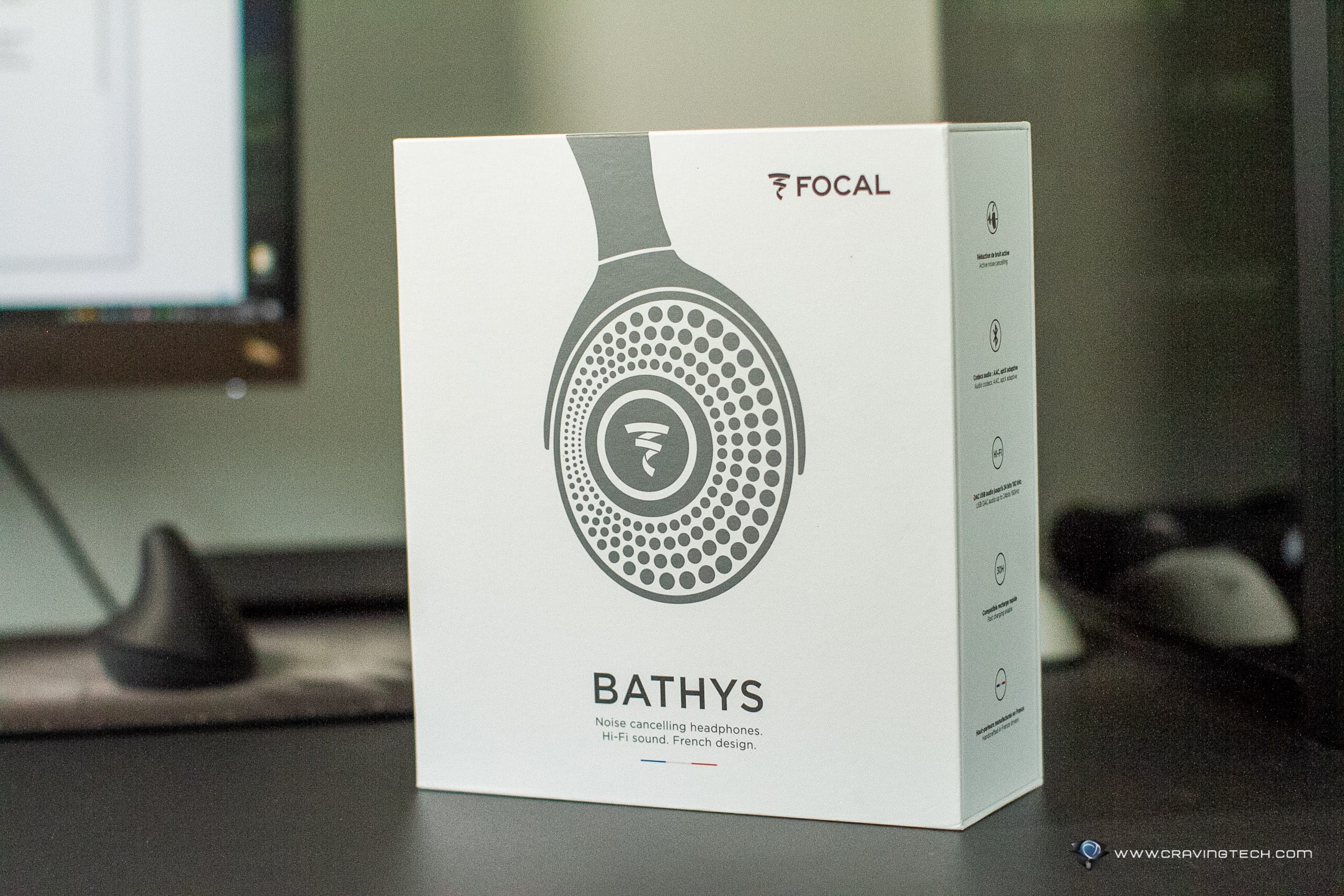 Focal Bathys Review – Design and Features
Focal Bathys is unlike most other Bluetooth ANC headphones with bland, straight looks. It has that Focal's luxurious, premium look-and-feel that you can find on all their audio products. Magnesium and aluminium materials are used for durability, longevity, and most importantly, sound quality. After all, high-fidelity sound is the main focus of all Focal products and the Bathys is no exception.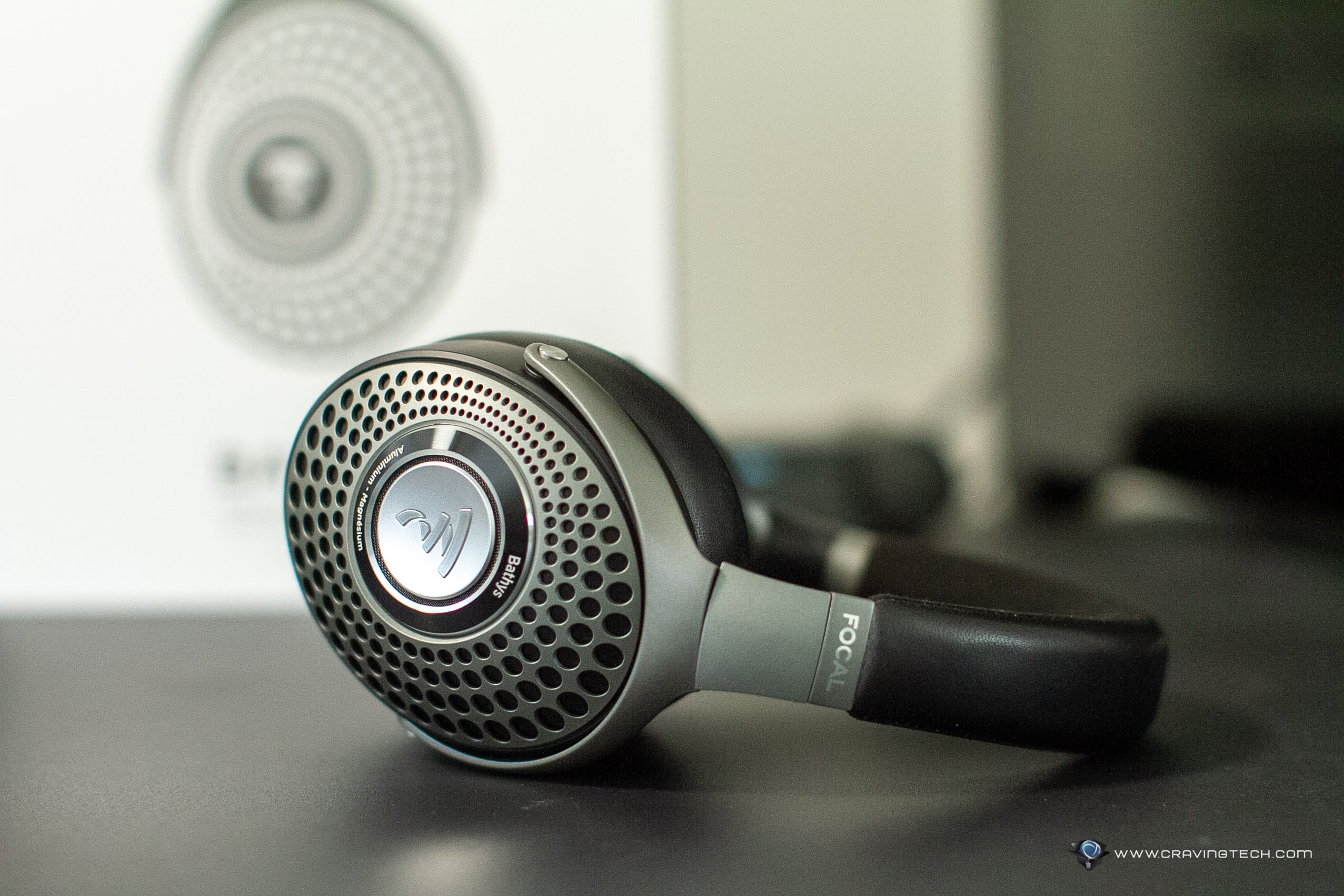 I wasn't expecting this before but Focal Bathys actually has lit-up logos on each of the ear cup. While it looks cool and serves as an indicator that the headphone is still on, I immediately turn it off (you can do so through the app and can select whether to dim or turn the lights off together). I'm not a fond of attracting attention and you can save some battery life as well but hey, it's there if you don't mind it.
The ear pads are thick, yet soft and replaceable. They have an over-the-ear rather than on-ear design so it feels comfortable to wear but doesn't really give that tight, passive noise isolation when you have nothing on. I actually prefer it this way though.
Comfy to wear, yet offering a snug fit without feeling the weight. Focal Bathys actually weighs around 350 grams so it's heavier than the Bose QC45 (240 grams) and Sennheiser MOMENTUM 3 Wireless (305 grams) I have, but considering there is a built-in DAC inside these headphones with better speaker drivers, it's understandable.
Thankfully, I honestly don't feel the weight as it's evenly distributed throughout and the over-the-ear earpads don't feel like they are pressing on my ears while I listen to music.
The headband is also made with refined real leather and microfibre for that soft and comfortable feel.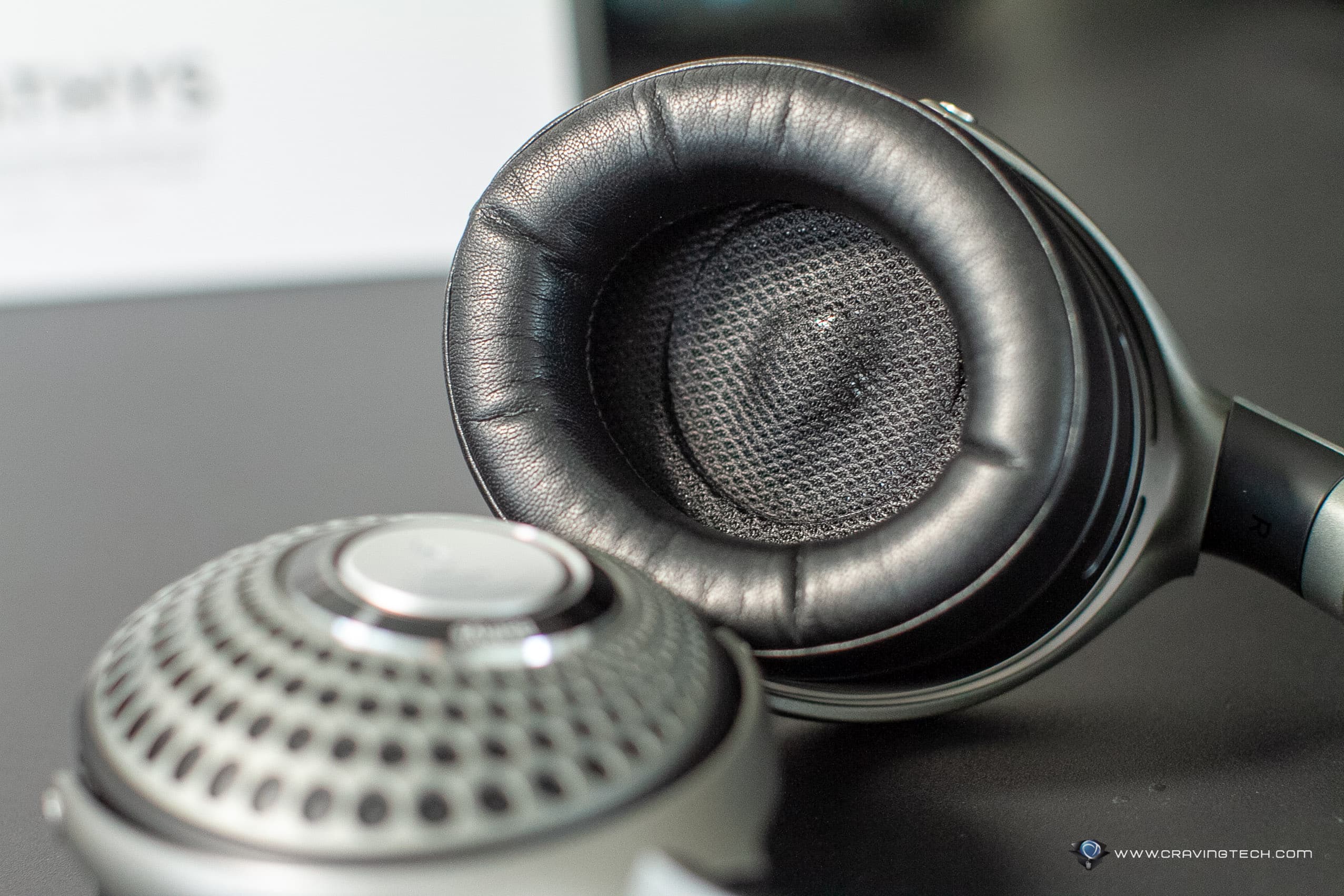 So overall, I have no issues wearing Focal Bathys for hours of music listening as it's comfortable on my head also.
Connectivity wise, Focal Bathys is compatible with SBC, AAC, Apt-X, and Apt-X Adaptive Codecs (for that low-latency while playing games) for all your music listening needs. Powered by Bluetooth 5.1, you can get up to 30 hours while listening via Bluetooth with ANC turned on. A 3.5mm jack (up to 35 hours of listening time) and USB-C (up to 42 hours of listening time) options are also included for better audio listening quality and compatibility with wired audio devices.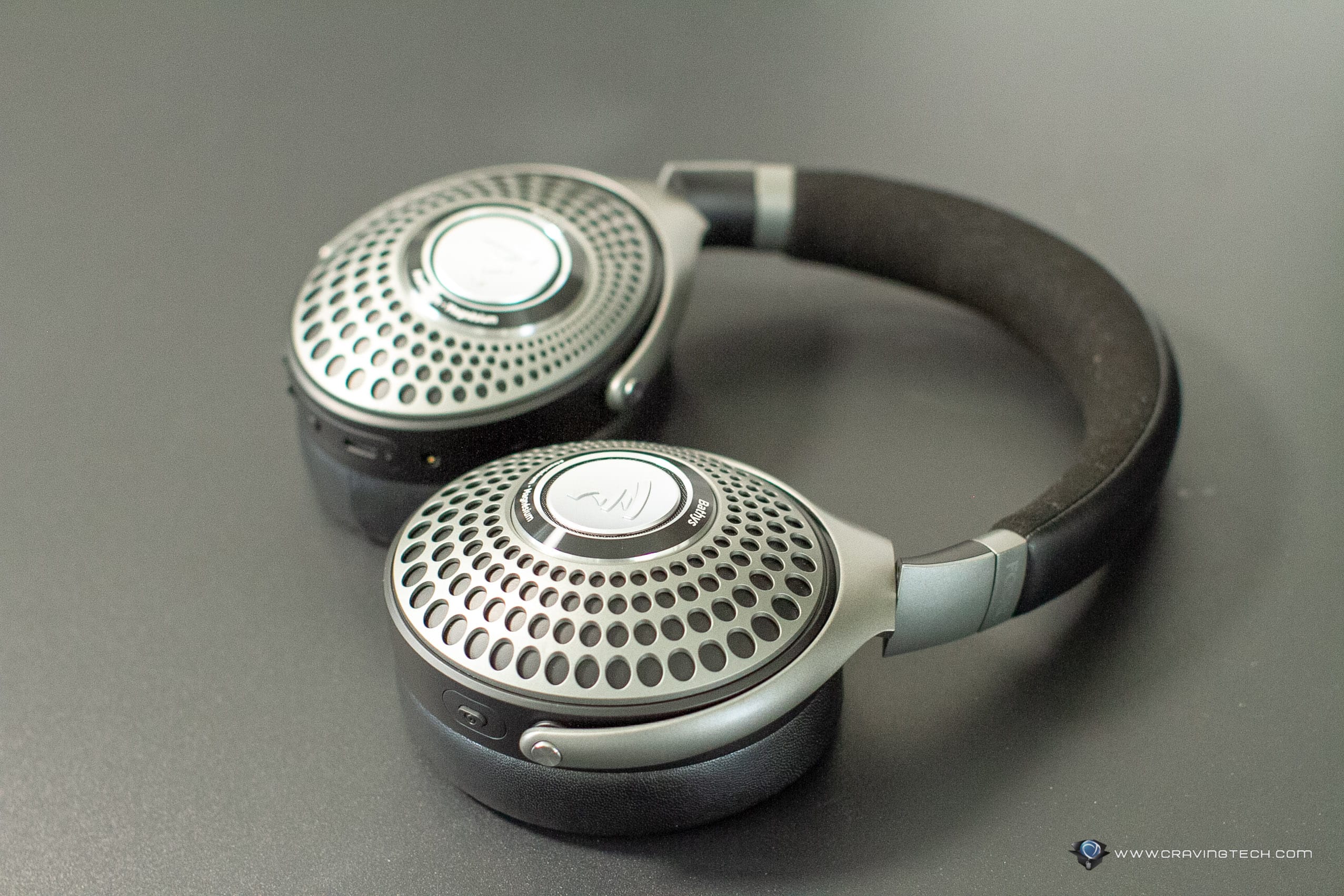 Note that the headphones will still use battery even if you connect it to the 3.5mm jack as it's used for active amplification. Unless you have more than a 35-hours flight, it's safe to say that you'll be able to use the Bathys on the plane as long as you fully charge it beforehand.
Running it in USB-DAC mode also enables audio resolution of up to 24bits/192kHz. For audiophiles out there, this is definitely the mode you want to use most of the time, apart from convenient sake of listening to your music wirelessly. It definitely elevates the sound output, assuming you have the audio files recorded in that resolution.
Listening in this mode for the first time is what converts many to appreciate sound quality more than anything (like when I first tried out an audiophile headphones, the Blue Sadie).
For most regular users out there, even listening to music wirelessly via Bluetooth from Spotify or Apple Music is good enough. Focal Bathys' has 40mm Aluminium-Magnesium speaker drivers made in France and offer high quality audio that you'd expect from Focal. While you can adjust the sound EQ through the app, I find that even the default setting already gives a nicely balanced sound with clear Treble and good thump of Bass.
You can switch between ANC Silent (for higher background noise), ANC Soft (for quieter environment like your home or office), and Transparency modes using the app or by a button press on the headphones itself. There doesn't seem to be a way to turn these off altogether as it will switch the whole headphones off.
How good is the active noise cancelling? I tested Focal Bathys outside multiple times while walking my dog and I was pretty happy with the performance overall. It's definitely not as good as Bose QC45 or even Bose QuietComfort EarBuds II, but it can muffle most ambiance sound. I can definitely still hear some wind noise at reduced level while outside and even a rumbling plane flying in a far distance. But this was when I used Bathys without listening to any music. When I turned my music on, it's pretty much a flawless experience.
The Transparency mode works well too on the Focal Bathys and surprisingly offers quite a natural experience. All the sound coming from Transparency mode and if I take the headphones off are fairly similar to one another, which I like.
I just went overseas by plane recently unfortunately, so I couldn't test the Focal Bathys ANC against the plane's cabin noise. I'm expecting it to perform well though not as good as Bose QC45. To be fair though, I think you'll always have to juggle between excellent active noise cancelling at the expense of audio quality, so if you prefer audio quality, the Focal Bathys is definitely the better pick here.
Being Bluetooth capable, you can also use Focal Bathys to play games and to take calls (which I tried earlier and worked really well).
Focal Bathys Review Conclusion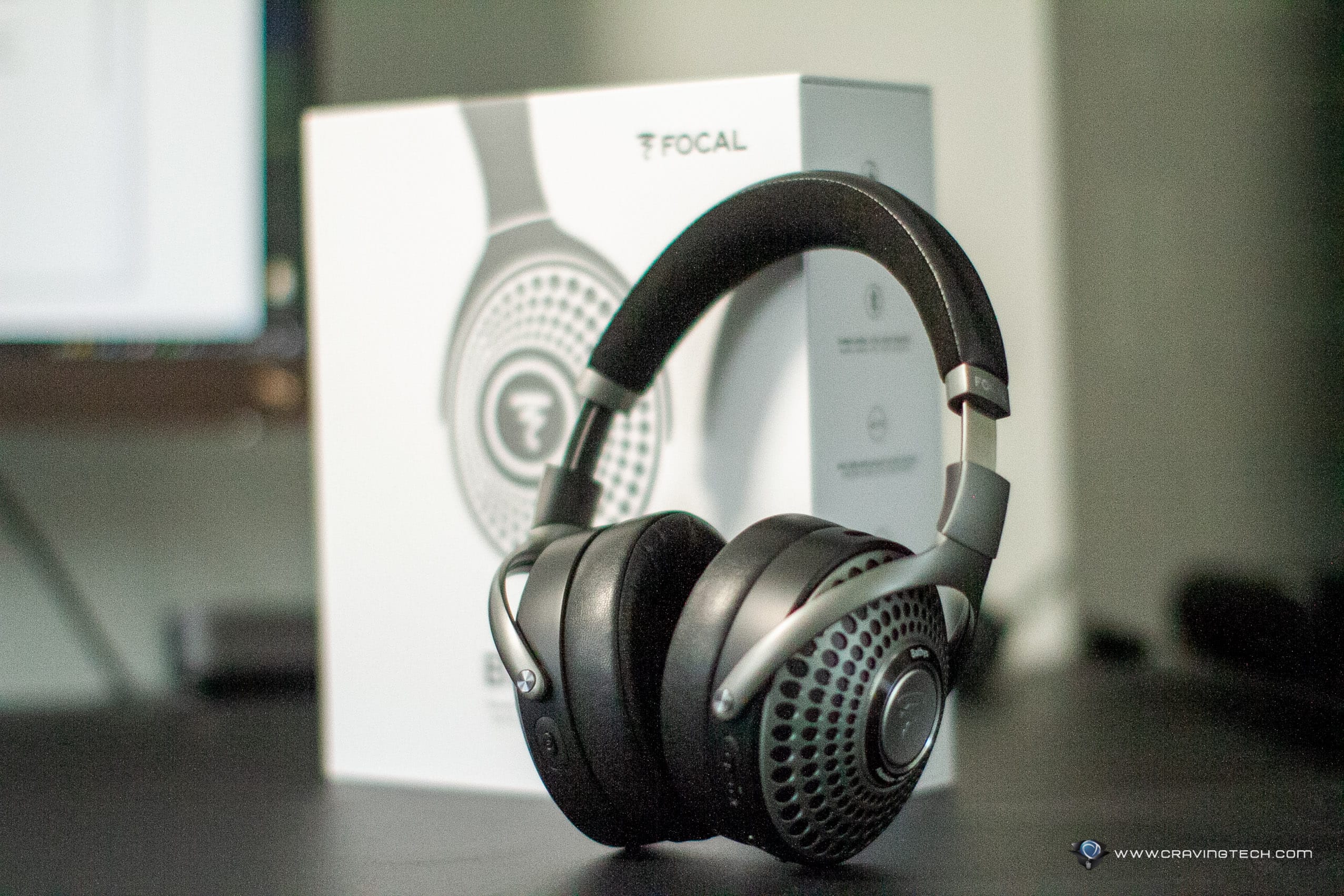 Focal Bathys offers amazing sound quality as expected from this French audio company – both wireless and wired. It supports many of the high quality audio codecs out there, including 24-bit/192kHz when used in USB-DAC mode.
Listening to music at the comfort of your home after a long day of work? Use it in USB-DAC mode and fire your high-fidelity audio files away. Commuting to work and just can't be bothered listening to music with cords? Enjoy music listening in Bluetooth 5.1 mode (or play some games, watch some movies) plus active noise cancelling for that added immersion.
While the active noise cancelling is not the best performing out there, Focal Bathys does emphasize more on audio quality and we are super totally fine with that! It's also comfortable and sleek to wear, making it the headphone to go for if you frequently listen to music and want the highest quality possible.
Focal Bathys is available as of today for A$1,199 via Addicted to Audio.
Disclosure: Focal Bathys review sample was supplied for reviewing
Focal Bathys Review
Summary
It's one-of-a-kind Bluetooth ANC headphones, thanks to its built-in DAC that you can switch to easily when you want to listen to higher-quality audio without compromise
Pros
Sleek, luxurious design
Superb audio quality
Convenience of wireless audio or up to 24 bits and 192 kHz audio resolution in wired mode
ANC & Transparent modes support
Good battery life
Cons
No auto-pause/resume when you take the headphones off and on
Needs power all the time even when plugged to the 3.5mm
ANC is not as good as Bose's, though it does have better sound quality in exchange
Price