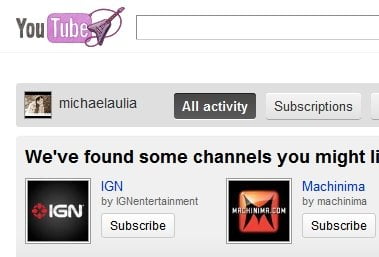 Watch YouTube video with your Google+ friends – The last time I tried Google+ Hangout with my friends, I was in awe. Google+ Hangout is intuitive, simple, and fun. When you are chatting with your Google+ friends through Hangout, you can also share a YouTube video you are watching to the others' screen. It's cool.
Apparently, Google has also made an update to its YouTube website which allows you to share a video you are watching straight from its interface.
According to Mashable, there really is no official announcement regarding this new update. I guess it's not really that worthy to make into a blog post, perhaps? Nevertheless, it certainly makes things easier if you want to share the video you are watching quickly to your Google+ Circles and discuss it together.
When YouTube supports live streaming one day, then perhaps this will be a much cooler feature where you can share the live event you are watching with your readers or friends, then watch it together like you are in the same room.
The "Watch with your friends. Start a Google+ Hangout" link can be seen by clicking on the Share button on a video page. The new link is displayed on the right side:

Clicking on the "Start a Google+ Hangout" link will pop the Google+ Hangout window.
Now you can watch my unboxing videos with a bunch of friends…err..yeah, that'd be awesome, right? Or maybe I need to do some interesting belly dancing or something :)