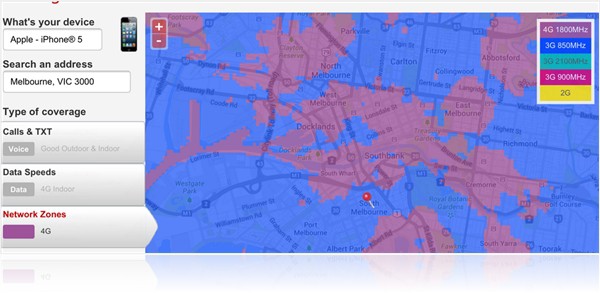 So a few selected bloggers and journalists were given a head start a few weeks ago to test the new Vodafone 4G before it's being rolled out for public, including new Vodafone customers. If you haven't, you can read about my Vodafone 4G experience. What are you waiting for, though? If you are already on Vodafone, their 4G (that's a really fast speed data connection in general, if you don't know what I was talking about) is rolling out to everyone today.
What makes Vodafone 4G different compared to the other carriers is the broader spectrum, which delivers faster and more stable experience to customers. Think of  it as a big road that can cater more cars in, in a way.
Starting from today, you can hop on to Vodafone 4G if you are living in Sydney, Melbourne, Brisbane, Adelaide and Perth, as well as major regional centres of Wollongong, Gold Coast and Newcastle. If you want to know whether Vodafone 4G is available specifically to where you live and whether you have a good Vodafone 4G coverage, you can  head off to Vodafone Coverage Checker page.
If you are already on a plan with Vodafone, I believe you can come to the store and exchange your old SIM card to get the new 4G supported SIM card. You also need to have a 4G capable smartphone, such as the iPhone 5, Samsung GALAXY S4, HTC One, and many more recent ones.