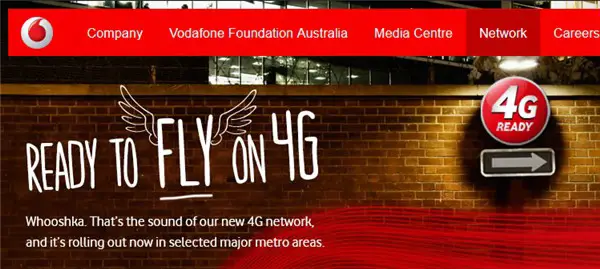 Back in July this year , Vodafone launched its own 4G network here in Australia. I was one of the early adopters to test the network out, concluding how fast Vodafone 4G speed was, running on my Samsung GALAXY S4.
It was slowly being rolled out to many major cities state wide and now, Vodafone has officially announced that its 4G speed will also be available to existing and future Vodafone prepaid customers.
The 4G (LTE) roll-out will happen to existing Vodafone prepaid customers first, and then the new prepaid customers next month – according to Kim Clarke, Chief Marketing Officer at Vodafone Australia.
To find out whether your area is covered by Vodafone 4G, make sure to check out Vodafone's online coverage checker.
On a different note, to celebrate the launch, Vodafone is also increasing the value of their $40 Prepaid, to further entice customers to be on Vodafone's network. The new $40 Prepaid will add 250MB data (total of 1Gb data), $100 extra Flexible Credit (total of $750 Flexible Credit) and send infinite text messages.
Here is a quick comparison of $40 prepaid offers on all other Australia Telcos: