Note: This is a guest post written by Ahmed Raza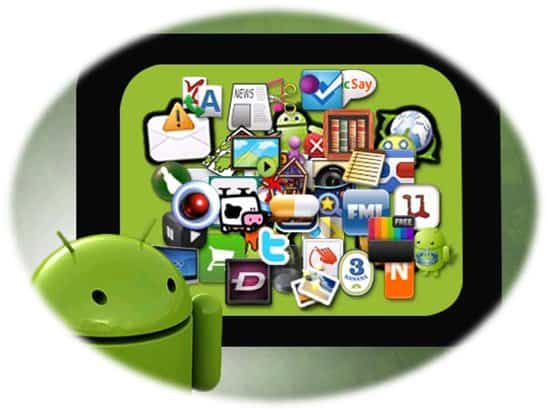 Top 5 Android Applications for Productivity and Business People – Today's business world is oozing with innovation and change, specially if you are in IT company, you must have seen and observe the constant change and how important it has become to be highly focused and productive on your job.
There are odd times, when you haven't prepared for an important business meeting, which could be because of any reason. But now if you have PDA like Cell Phones or Tablets, you can always use office tools like powerpoint, excel and other productivity softwares on your handhelds. etc are norms of every day, but at times you just want to have quick access to your favorite apps without logging onto your PC.
In this article top cell phones business apps have been discussed which will surely be helpful if you are related to any business.
Documents To Go
All the android users will obviously be aware of the fact that powerpoint and PDF files can run on their device by using the built in software. However, let me add to your information by telling you that these files cannot be edited. If you want to edit your powerpoint or PDF files directly on your smartphone then you will have to do it by installing "Documents To Go" from Google Play Store. Moreover this app can also help you read and edit Microsoft Word and Excel files.
Note that this application can also be used to construct an entirely new document of any format on your device. It is a very useful application for students and everyone having a job. In order to get your hands on this app, you can get "Documents To Go" by spending $14.99 from your wallet.
EverNote
In the description of this app on Google Play, a very interesting line was written which made me check out this app. The line was "Evernote turns an android device into an extension of your brain"; and guys believe me that it is absolutely true! Evernote helps to organize your life by saving notes, create to do lists, record voice reminders, save photos and makes it very easy to search all of this stuff whether you are in the office, at home or on the go.
This application was one of the New York Times 'Top 10 Must Have Apps'. This fact ensures the high quality and standard of this app.
The best thing regarding Evernote is that it is available on Google Play free of cost.
Package Tracker Pro
Almost all types of business require shipping of their products. This app is especially for businessmen who want to keep an eye on the location of their packages. By using "Package Tracker Pro" you can get to know the location of your package anywhere & anytime. The whole route of the shipped package can also be accessed if maps are available.
This application has the privilege of being one of the top paid apps for 5 consecutive months on Google Play in 2010. "Package Tracker Pro" supports almost all known shipping carriers. Even though you have to shell out some money for this app, but it is worth every single penny!
CamScanner
Suppose you have to immediately scan a document and send it to someone without any access to a scanner. You must be thinking that it will be impossible to do so but if you own an android phone and have CamScanner installed in it then you can scan and send any document in no time. CamScanner uses your mobile phone camera to scan pictures and documents. You can also fax your photo using this amazing app.
Judging by the reviews of this app, it is safe to say that almost all the users are very happy with its performance. You can download CamScanner free of cost from Google Play.
CamCard- Business card Reader
This is a very useful app for businessmen. We all know that businessmen receive many business cards from different people. It becomes difficult to manage and save all the information on all the business cards. So the CamCard app is the best solution for your problem. After installing CamCard, you will just have to take a picture of any business card and all the info on the card will automatically be saved in your address book or in gmail account. This app can understand data in the following languages.
English
Simplified Chinese
Traditional Chinese
Japanese
Korean
Finally
A lot of these apps can add up to the overall productivity and pace of your work. There must be a lot more productivity apps on the likes of apps mentioned above and while we have tried to present you with top ones, there are chances we could have missed some really great applications, which is why, we look forward to hear back your feedback and mention us any other app which you have tried and seen a value in it!
Let us know what are your favorite business apps and why.
Note: This guest post was written by Ahmed Raza