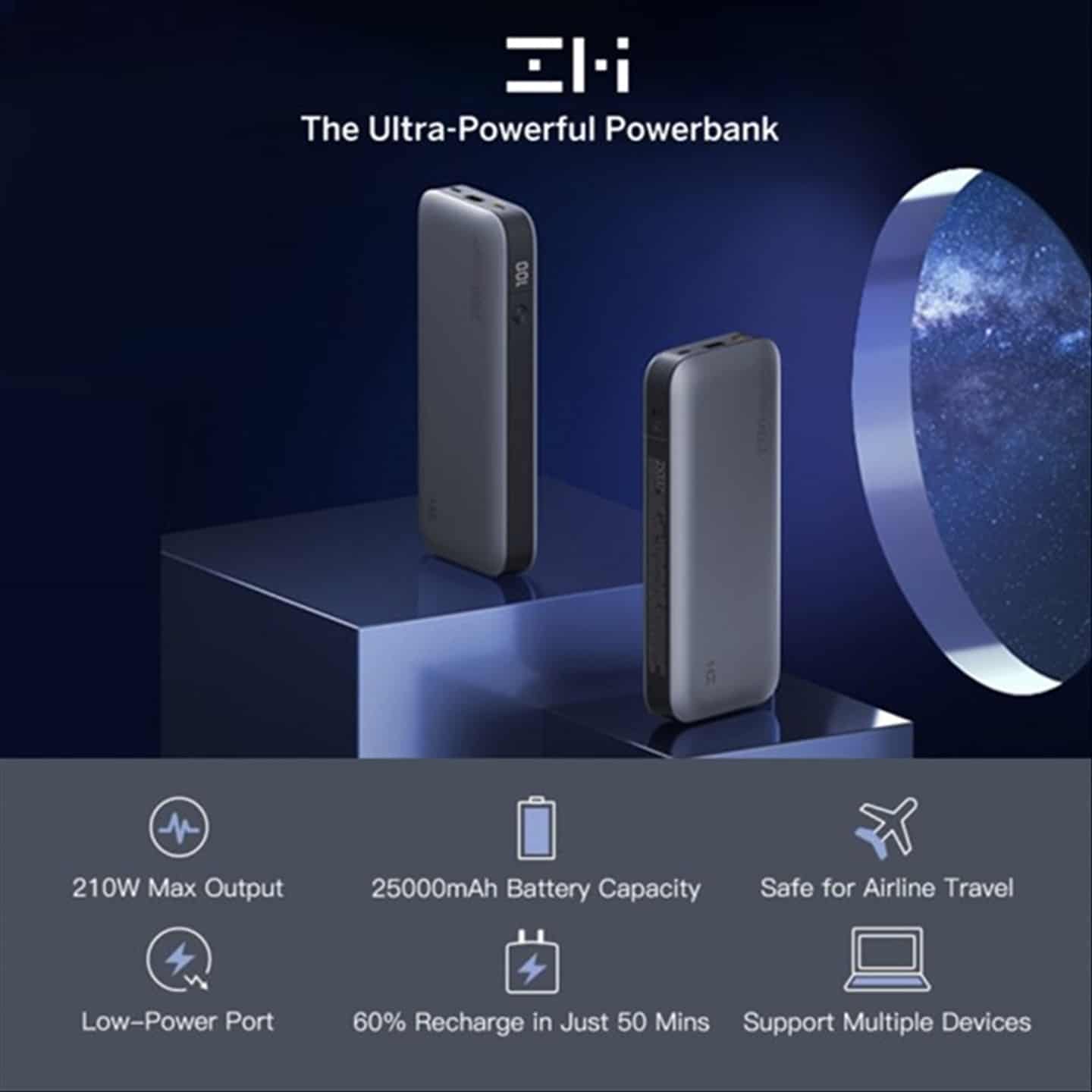 This ZMI PowerPack No. 20 won a Red Dot Design Award in 2021, comes with 210W power output, and has a 25,000 mAh built-in battery.
If you have a power-hungry laptops that support USB-C input to charge like the 16-inch MacBook Pro or even my HUAWEI MateBook X Pro (65W), then you are in for a treat.
ZMI PowerPack No.20 features two USB-C ports that support 100W PD Charging and 45W PD independently – and yes, this means you can charge up to two devices at once, like your MacBook Pro and iPad Pro simultaneously.
There is also a USB-A port for compatibility that provides up to 65W PD for charging other mobile devices. If you like, you can charge three devices at the same time using these three ports.
With the massive 25,000 mAh battery within, you can fully charge a 13-inch MacBook Pro 1.3 times, an 11-inch iPad Pro 1.9 times, and an iPhone 12 five times.
As to charge the powerbank itself, you'll roughly need around two hours to fully charge the whole 25,000 mAh. Or, get a 60% charge (from 0%) in just 50 mins. Not bad at all.
It's also well-protected with multiple charging and thermal protection systems, plus overheating and swelling prevention while you are charging.
Plus, it also has a nice looking design, similar to this ZMI PowerPack 20K Pro I reviewed in the past.
To find out more, visit ZMI PowerPack No.20 official product page.