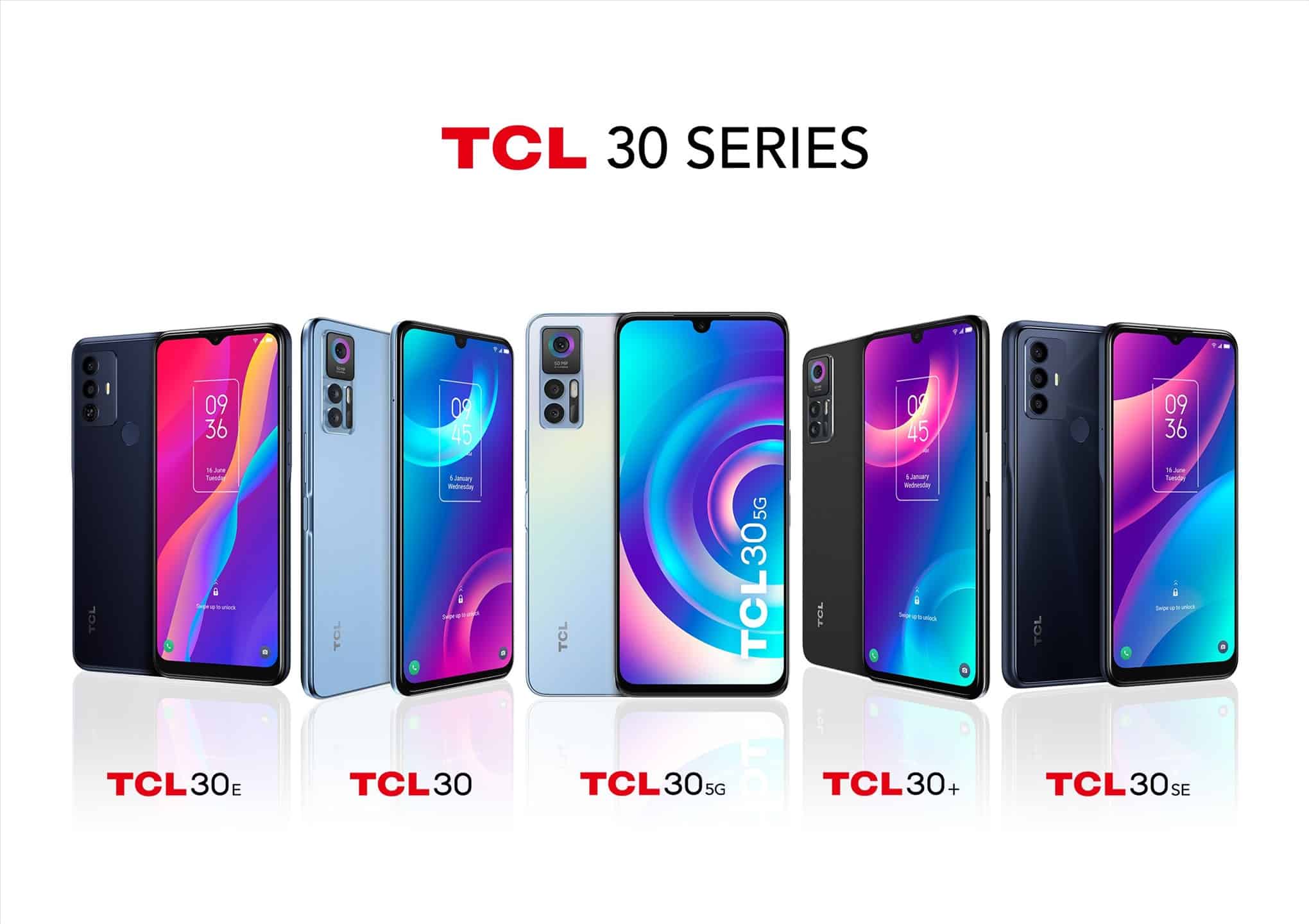 From this year's Mobile World Congress, TCL Mobile unveiled a range of smart gadgets that will be key to the company's release plans for 2022 well beyond. TCL's desire to offer intelligent, inventive and premium technologies are as dedicated as ever, particularly in Australia.
TCL is also thinking of the future, with a variety of creative concept devices on display at MWC, pushing the frontiers of what is feasible in display technology, making them available and effective.
TCL Phones
TCL 30 Series
The TCL 30 Series includes new camera functions that will highlight everyone's style and creative flair.
Landscape photographs, portraits, and close-up scenarios are reproduced with vivid detail thanks to the intelligent, easy-to-use 50MP cameras on all recently announced TCL 30 Series smartphones.
TCL 30 5G's ultra-fast speed and performance are ideal for streaming content ranging from HD movies to fast-paced games and video calling and downloading apps.
TCL 30 5G is part of TCL's ambition to create a genuinely connected world, including a spectrum of 5G TCL products across several categories, such as smartphones, tablets, and CPEs.
The TCL 30+ and TCL 30 are all 7.74mm thin and weigh only 184g, making them ideal for the palm and pocket.
Compared to other phones with the same battery capacity, the trio's designs are minimal; thus, neither the battery nor the screen is compromised.
They offer 18W rapid charging, ensuring that users access to power whenever they need it.
The TCL 30 SE and TCL 30 E have a 6.52-inch mini-notch display that delivers consistently good viewing experiences, while the 6.7-inch FHD+ AMOLED panels on the TCL 30+ and TCL 30 offer rich contrast, vivid colors, deep blacks, and cinematic views.
TCL Tablets
TCL TAB 10 HD 4G
The TCL TAB 10 HD 4G, on the other hand, provides nonstop entertainment. With brilliant and enticing colors, you can get lost in your favorite shows.
The latest 4G tablet has a 5500mAh battery that will comfortably last a full day of reading, streaming, and surfing. Because of its powerful Octa-Core CPU, it also delivers capable performance.
TCL TAB 10s 5G
One of the first cheap tablets with a 5G connection, the TCL TAB 10s 5G, is part of the line-up. With a 10.1-inch FHD screen and NXTVISION technology, the tablet's graphics are improved and ideal for eye health.
TCL NXTPAPER MAX 10
The TCL NXTPAPER MAX 10 may be configured for Wi-Fi or 4G LTE. Regardless of which model you choose, it's a powerful tablet that puts study, entertainment, and creative tools in your hands while still providing long-lasting battery life.
NXTPAPER MAX 10 looks and feels like paper, with a layer of anti-glare glass to decrease reflected light for a more natural reading and writing experience.
---
TCL's MWC 2022 launch aims to promote unique, intelligent, and connected technology. TCL partners with over 80 channels in 160 countries to bring everyone lightning fast, dependable, affordable, and efficient 5G products so they can live a more intelligent home life.