TCL 20L+ Review – I was really amazed by the TCL 10 Pro I reviewed end of last year. It's a surprising entry to the Android market with a high-tier, mid-range phone that has a vivid display with good performance.
This year, TCL releases a few new 20 series phones and we're looking at their TCL 20L+ today. The TCL 20L+ is positioned below the higher-end TCL 20 5G, but above the TCL 20 SE. And it's the only phone in the 20 series with a larger 64MP rear camera.
TCL 20L+ Review – Unboxing & Packaging Contents
TCL 20L+ Review – Design & Features
TCL 20L+ has a 6.67-inch FHD+ Dotch 60Hz display with NXTVISION technology for that on-screen visual enhancements and vivid richness. I like how TCL manages to balance everything out and doesn't overly make everything saturated (usually happens on Samsung devices). The colour is rich, the display is sharp, and watching media on the device with that 91% screen-to-body ratio is really pleasing to the eyes.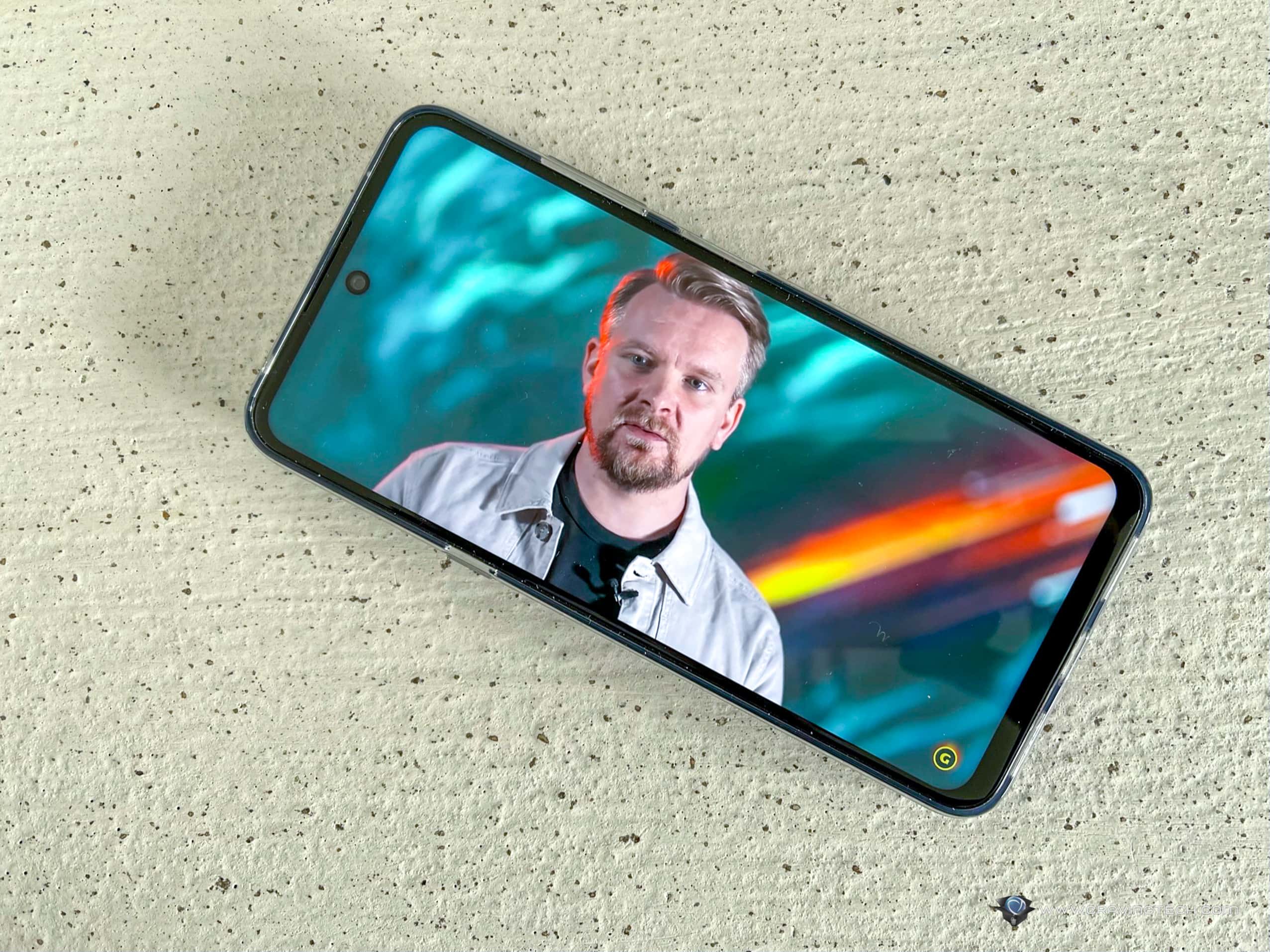 According to TCL, the 20L+ is the first phone to get TÜV Rheinland Circular Polarization Certification and Low Blue Light certifications. If you are the type who likes to spend lots of time on screen, especially before you go to bed, you'd want to tweak these on the settings.
Unlocking the device can be done via Facial Unlocking or Fingerprint – which sensor is located on the side power button. This means when you take the device out of your pants' pocket and turn it on, the fingerprint sensor automatically kicks in and should log you on at the same time. Clever.
But if you place your phone on the table, then this design approach actually backfires. It's definitely easier to place your thumb on the screen to unlock. Thankfully, facial unlocking works as well and both unlock methods can be turned on together.
TCL 20L+ is powered by Qualcomm® Snapdragon™ 662 Octa-Core processor with 6GB of RAM. In real life experience, you can definitely feel that this is a midrange phone. Apps and actions can take about half-a-second to register but once you are in the app, the experience feels smoother.
As for the camera system, TCL 20L+ features four rear-camera system with 64MP main, 8MP wide angle, 2MP macro, and 2MP depth cameras. The front camera for taking selfies is a 16MP camera.
There is an Auto mode which will take into account what you are shooting and adjust itself accordingly, plus other modes like Light Trace, High Pixel (to utilise that 64MP), etc.
Photos in low light are not bad if there are some sort of lights, but you can clearly see a denoise photo processing being applied and some details are lost. But the cameras are quite amazing when you do get enough light or are outdoor.
I also like wide angle camera a lot for taking landscape pictures or big group photos.
Photos taken by TCL 20L+ (Only resized, unedited)
TCL 20L+ Review Conclusion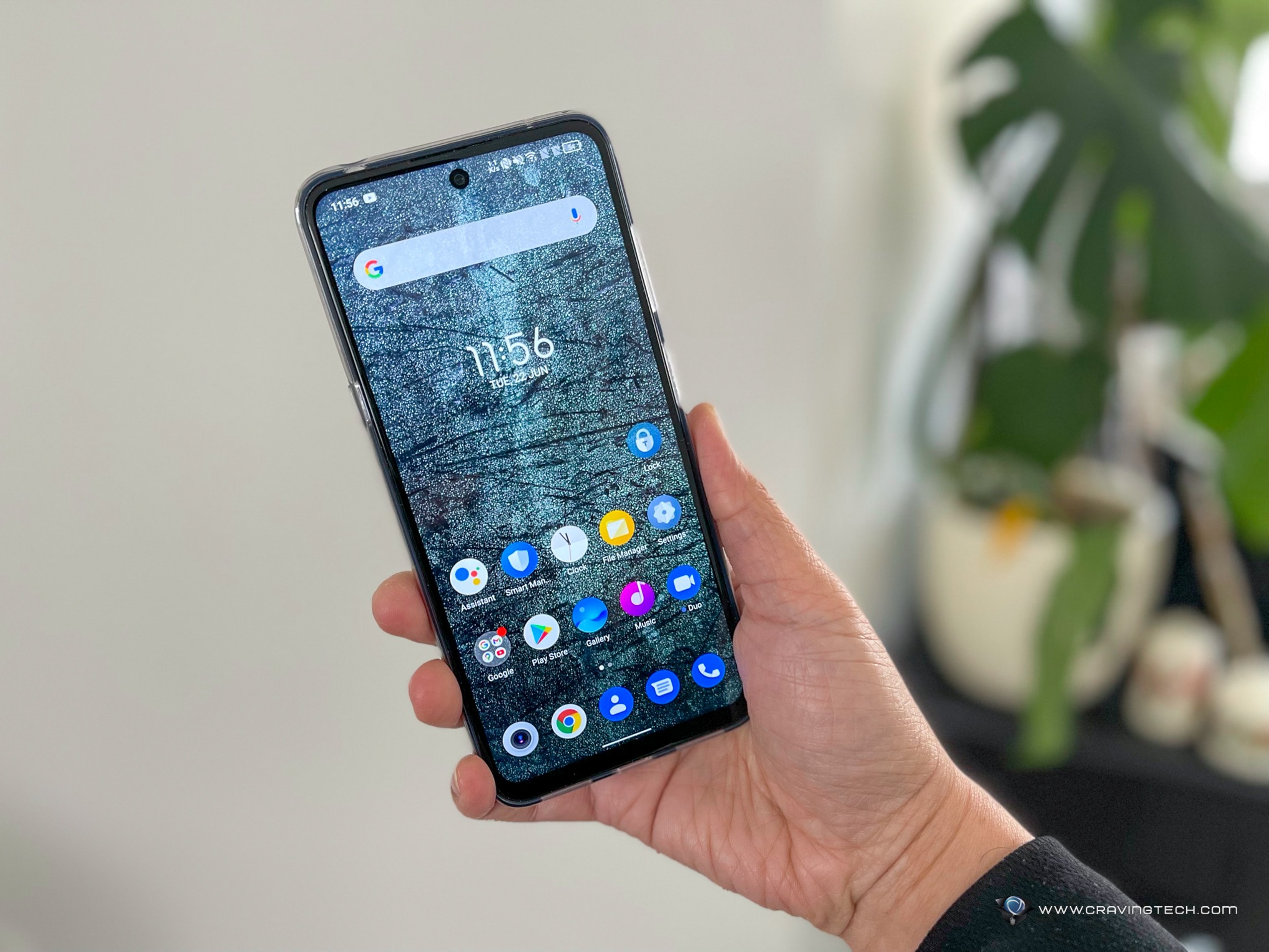 TCL 20L+ offers a fresh, mid-range device if you don't care about 5G (as it's not supported here), but prefer to spend a bit more money on the camera system.
Apart from being able to take good photos assuming there is enough light, TCL 20L+ also has a bright, vivid display with 91% screen-to-body ratio. Consuming content, especially the media is great on the device.
TCL 20L+ retails for A$399 and is available in Milky Way Gray or North Star Blue.
Disclosure: TCL 20L+ review sample was supplied for reviewing
TCL 20L+ Review
Summary
A mid range phone focusing on content consumption and a good camera system with 64MP rear camera
Pros
Bright, vivid 60Hz display
Large screen with 91% screen-to-body ratio
Good camera system with 64MP main camera
Quick Charge 3.0 with reverse charging
Huge 5,000 mAh battery
Cons
Fingerprint sensor is awkward to use if you place the phone on desk most of the time
Mediocre performance