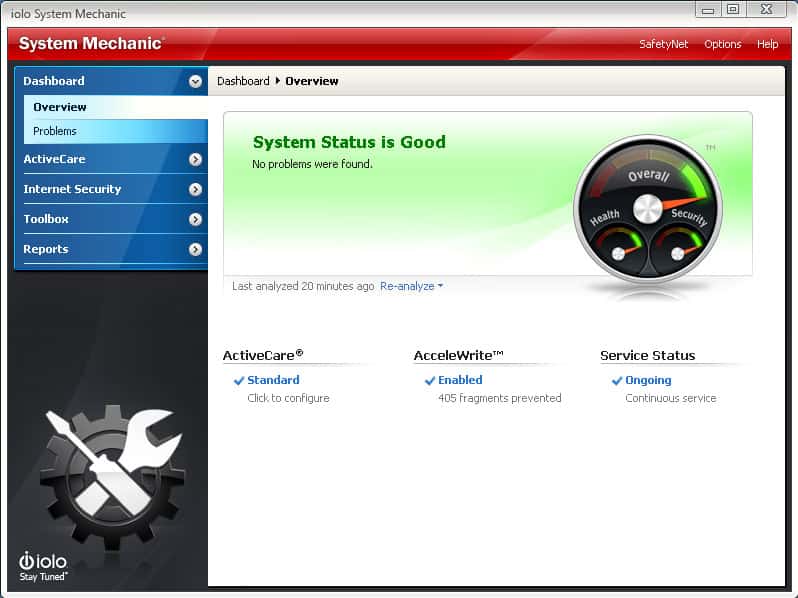 System Mechanic by iolo is the swiss-army-knife for PC that cleans, repairs, and optimises your Windows machine to its fullest potential. As time goes by, a Windows machine gets more and more clutter with invalid Registry entries and other junks that you are not aware of. Things get slower. Opening an application takes ages. You've probably experienced this.
iolo published some general tips on how to clean and take good care of your PC such as removing unused or duplicate files, defragging your hard drives every now and then, have a good backup/restore system, removing programs that you no longer use, and more (check out their PC cleanup tips page).
Though you can do all these manually by digging into folders, drives, Windows filtered search, and the Registry Editor, things are definitely much easier with System Mechanic tools (I have reviewed a few versions of System Mechanic in the past here at Craving Tech and got a solid recommendation). There's even a 1 click button that does it all, really simple. So here it is, 2 System Mechanic 12.5 licenses to be given away, thanks to iolo.
How to join the giveaway
Simply use the widget below to gain entries. You are not required to do all these, only to increase the chance of your winning. Your email address is required only to participate (and to send the license to you if you win) and won't be used by us for marketing or anything else.
Terms and Conditions
Eligibility: Worldwide (license keys will be sent via email and software downloadable on the net), except for the state of NSW in Australia and if your country does not allow such promotions
Giveaway starts on 30th January 2014 6PM AEST and ends on 20th February 2014 6PM AEST.
The prize is valued at $39.95 each
The prizes cannot exchanged or redeemed for cash.
The winners will be contacted by email