System Mechanic 11 review – "Windows crashes frequently", "My Windows is taking ages to start", "Everything seems so slow", "I'm running out of space on drive C for an unknown reason", and many other similar complaints are no longer new to our ears. Though I find that Windows 7 or Windows 8 is really polished and still speedy even after a year of installing/uninstalling apps, there are still hidden invalid registry entries, broken shortcuts, and some degree of slowness no matter what I do.
Rather than formatting your whole computer and reinstalling Windows from scratch, a software like System Mechanic can truly save the day.
Once installed, the ever popular System Mechanic dashboard shows up, indicating the status of your system (once analysed).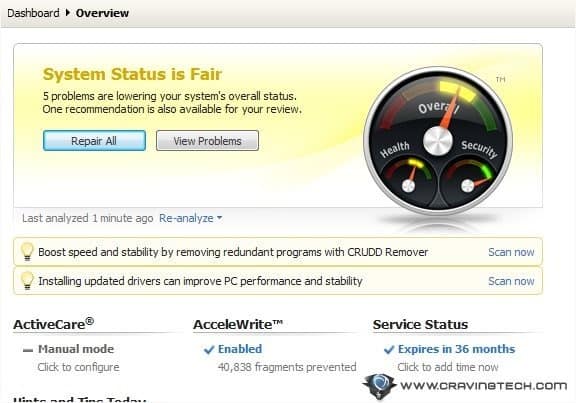 With just a click of a button, you can make System Mechanic 11 analyse your system for malicious startup programs, invalid registry entries, cluttered disk space, etc. You can then pick to just let System Mechanic to repair all or view the problems one by one (recommended when you first use System Mechanic so you know what's going on).
Drilling into the detailed problems helps you to find out more about what this powerful program does and also for you to take control of what should and shouldn't be changed (for more advanced users).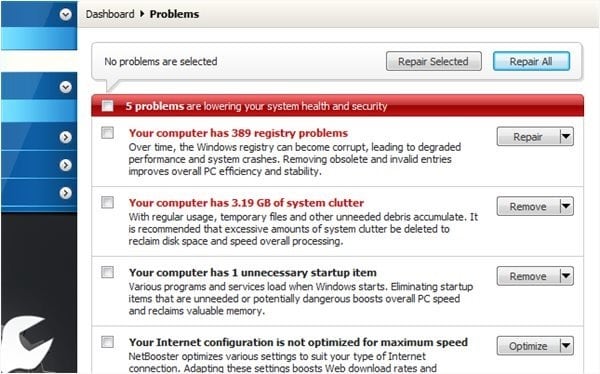 For example, I'm curious about the 3.19 GB system clutter so I drilled it down further to find out more.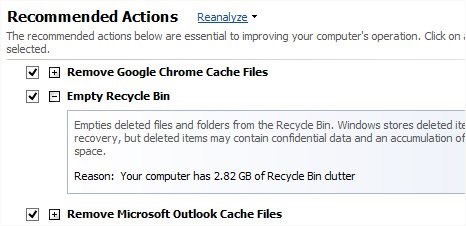 Apparently, it's the Recycle Bin (which happens to almost everyone else without noticing). Thanks to System Mechanic 11, I now have 3.19 GB more space (and I can also pick more options such as removing Windows Temporary Files and other browsing caches to squeeze more out of this).
I also love how System Mechanic scans Windows start-up programs and recommends to remove unnecessary programs such as the QuickTime Task here. There is also an explanation about what each startup program does, which is really handy for non-techie users because they can decide easily when they know what each program does to their machine.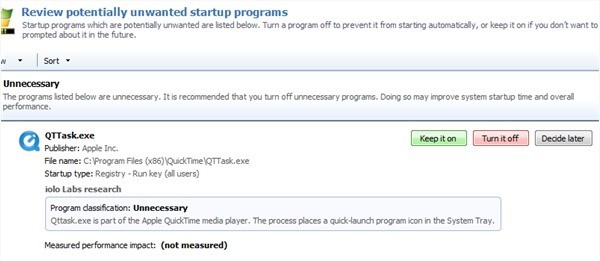 You can also force System Mechanic to ignore a specific issue should you don't want to tamper or change it with System Mechanic.
iolo System Mechanic 11 is an updated version from System Mechanic 10 (obviously) and even though the interface does not change much, the latest version adds more features and improvements from the previous, such as:
Windows 8 Support
System Mechanic 11 now has a full support for tweaking, scanning, fixing, and maintaining any specific issues and features of Windows 8. Even if you don't have Windows 8 yet, System Mechanic 11 will still work great on your Windows version. When you feel like upgrading to Windows 8, you'll be happy to know that your version is Windows 8 ready.
System Mechanic 11 runs great in Windows 8 though it does not have that Metro Modern UI look of a Windows 8 (still has the same interface as the previous few versions)
Unlimited Home Licensing
Now you can install and use System Mechanic 11 in any number of computers at home without having to buy more licenses or activation keys!
To find out what else is new, feel free to head off to iolo's System Mechanic 11 what's new article, though there are certainly further enhancements and changes under the hood on almost every individual tool on System Mechanic 11.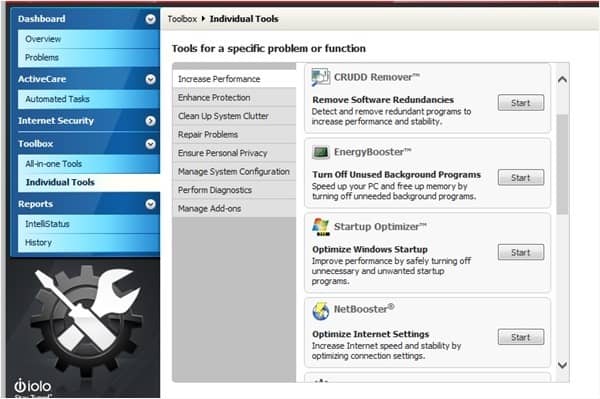 System Mechanic
 translates technical Windows jargons into an easy-to-understand language and allows non-technical users to fix, maintain, and optimise their Windows like a brand new machine. There are tons of tools to tweak and to play around with in System Mechanic 11. Best of all, you'll always have the power to find out more before you blindly follow the software's recommendations. Stay tuned for System Mechanic 11 licenses to give away at Craving Tech really soon!

Note: System Mechanic 11 review license was provided for the review