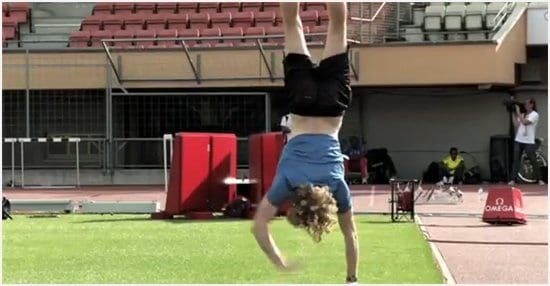 This campaign is offered by the International Olympic Committee to invite people around the world to submit their own videos and showing their talents off.
Now obviously this has to be somewhat related to sports or "sports like", so don't submit your video of playing a console game, for example, no matter how good you are at it! If you are good at sports (or any activities), then try to make a video of your skills in tackling a ball, a cool slam dunk, or whatever. Tricksters can also submit your best tricks so if you can handstand and beat the 100 meters world record, then there's a high chance for you to win.
The idea of the campaign is to celebrate people's effort to be best at something – and of course, guys like these are to be rewarded!
The grand prize is a trip to London 2012 Olympic Games and your video will also be featured in the global Olympic TV spot. So if your friends are amazed at you doing something that you think is ordinary, then there is a high chance that you may be able to win the grand prize. So get creative and start rolling.
Here is the YouTube video from the campaign "Show Your Best" if you are interested in submitting your entry (how and where to submit):